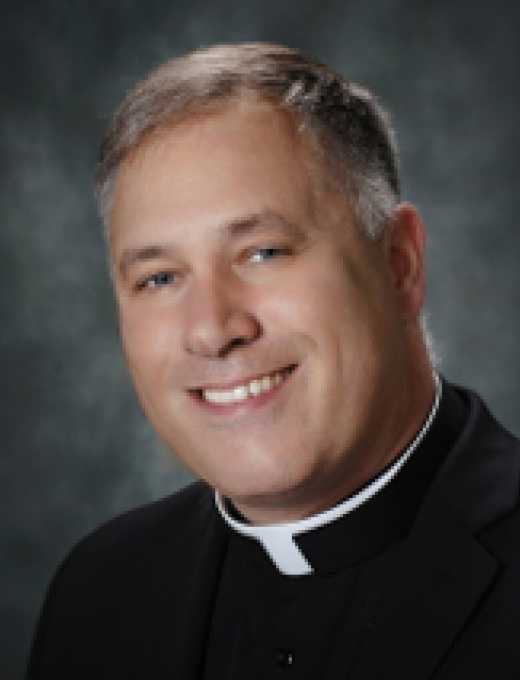 Rev. Msgr. Jeffrey D. Burrill, S.T.L., was appointed Associate General Secretary of the United States Conference of Catholic Bishops (USCCB) in February 2016. In that role, he serves as administrator of the USCCB's pastoral offices and as a member of the executive staff.
Msgr. Burrill is a priest of the Diocese of La Crosse, Wisconsin, where he served as pastor of St. Bronislava Church from 2013-2016. Previously, he served at the Pontifical North American College in Rome from 2009-2013, first as director of apostolic formation and then as the Carl J. Peter chair of homiletics, formation advisor, and director of media relations. He was pastor of the tri-parishes of St. Mary's, Durand, Holy Rosary, Lima, and Sacred Heart of Jesus in Mondovi, Wisconsin, from 2001 through 2009. He taught and served as chaplain at Regis High School and Middle School in Eau Claire, Wisconsin, from 1999 to 2001.
Msgr. Burrill earned a bachelor of arts degree from Saint Mary's College Immaculate Heart of Mary Seminary in Winona, Minnesota, in 1994; a bachelor of sacred theology from the Gregorian University in Rome in 1997; and a licentiate in ecumenical theology from the Angelicum University, also in Rome, in 1999. He was ordained to the priesthood in 1998 in the Diocese of La Crosse. He served in several leadership positions for the diocese, including six years as a regional vicar and two terms on the Diocesan Presbyteral Council. Msgr. Burrill also served as the ecumenical officer and as a member of the seminary admissions board.