Leadership Institute Webinars - Cultural Diversity
Category: Cultural Diversity
A series of webinars focused on "Cultural Diversity". Click on the "Webinar" link to view each webinar video. For more webinars on other topics, click on a category link in the right column.

Building Intercultural Competence for Ministers
The evangelization of today's diverse and often deeply secular cultures is the challenge that the Synod on the New Evangelization will tackle in October 2012. Everyone who teaches on behalf of the Church requires appropriate attitudes, knowledge and skills in intercultural situations in order to competently engage today's cultural pluralism and secularism. Jesuit Father Allan Deck will lead us through a discussion of the recent Guidelines for Intercultural Competence endorsed by the USCCB Committee on Cultural Diversity. He will unpack each guideline and place it in the context of parish, school and Catholic organization come.
Webinar |
Presenter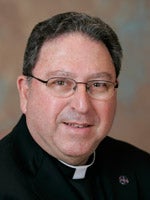 Rev. Allan Deck, S.J., STD
Father Allan Figueroa Deck currently serves as Cassasa Chair of Catholic Social Values at Loyola Marymouth University in Los Angeles. He served as Executive Director of the Secretariat of Cultural Diversity in the Church of the United States Conference of Catholic Bishops. A native of California, Father Deck has earned doctoral degrees in Theology and Latin American Studies. He has been on the faculties of the Jesuit School of Theology at Berkeley and Loyola Marymount University. Father Deck has also served as administrator of a barrio church and Diocesan Director of Hispanic Ministry for the Diocese of Orange. He is the author or editor of five books and more than 40 articles on Hispanic ministry, faith and culture, spirituality and Catholic social teaching. He was a co-founder and first president of the Academy of Catholic Hispanic Theologians of the United States (ACHTUS) and served as first president of the National Catholic Council for Hispanic Ministry (NCCHM).
---
Send Us Your Comments and Suggestions!
Celebrating Popular Catholicism – The Hispanic Experience
God comes to us in the here and now of our everyday experience. We often celebrate such an encounter with liturgical rituals and practices that give meaning to our lives and bring us closer to God's transforming love. Along with the richness of the liturgy, Catholics from all cultures have popular practices that profoundly shape our faith in the everyday, privately and publically, in conversation with our most immediate reality. Such practices are of the people and sustain the faith of the people. This presentation is an introduction to several practices of popular Catholicism among U.S. Hispanic Catholics, their pedagogical power, and their spiritual meaning.
Webinar | Q & A | © 2011 Hosffman Ospino, PhD. Used with permission
Presenter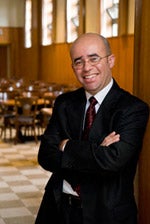 Hosffman Ospino, PhD
Dr. Hosffman Ospino is Assistant Professor of Hispanic Ministry and Religious Education, and Director of Graduate Programs in Hispanic Ministry at Boston College School of Theology and Ministry. He has a Masters' degree in Theology with concentration in Church History and a PhD in Theology and Education from Boston College. Dr. Ospino's research focuses on the dialogue between faith and culture and the impact of this interchange upon the Church's educational practices and ministry. He is currently an officer of the Academy of Catholic Hispanic Theologians of the United States (ACHTUS). Dr. Ospino has written academic and pastoral essays reflecting theologically on the pedagogical power of popular Catholicism and how the spirituality sustaining these practices always reflects new ways of being in relationship with God. He recently edited a book entitled Hispanic Ministry in the 21st Century: Present and Future (Convivium Press, 2010, bilingual edition). His next book is called And Jesus Asked Peter: Faithfully Living the Answers (Liguori Publications, 2011; also in Spanish).
---
Send Us Your Comments and Suggestions!
Catholic Life and Ministry in Culturally Diverse Parishes
Taking the best from church documents and pastoral practices this presentation identifies key values and principles to guide ministry in culturally diverse parishes and Catholic institutions. It also offers a practical approach to strengthen Catholic identity, foster a sense of belonging, and achieve a sense of ownership and stewardship among all members of the faith community.
Part I (00:00:00 - 00:13:57)
Part II (00:13:58 - 00:42:00)
Part III (00:42:01 - 00:52:08)

Webinar | Discussion Questions
| © 2010 Alejandro Aguilera-Titus, MA. Used with permission
Presenter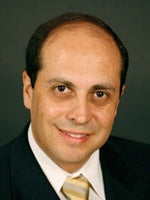 Alejandro Aguilera-Titus, MA
Mr. Alejandro Aguilera-Titus is Assistant Director of the Secretariat for Cultural Diversity in the Church. He has twenty five years of experience in ministry with a strong emphasis on leadership development and formation, catechesis, pastoral planning and ministry with young people. He is a nationally known speaker and writer highly regarded for his practical application of theological thought in pastoral ministry and formation. Mr. Aguilera-Titus is an adjunct faculty member at Mount Saint Mary's Seminary in Emmitsburg, Maryland.
In addition to his work with the Secretariat on Cultural Diversity in the Church, Mr. Aguilera-Titus serves as staff to the USCCB' s Task Force for the Spanish-language Bible for America. His participation at the closing of the Synod for America, as special guest, and his involvement on Continental projects have made him a key player on the implementation of the Apostolic Exhoration Ecclesia in America. Mr. Aguilera-Titus is a valuable resource on theological-pastoral reflection, ecclesiology, catechesis and inculturation.
Mr. Aguilera-Titus holds a Master of Arts degree in Theology from the University of Portland and a Bachelor of Arts in Communications with a minor in Philosophy from the Iberoamericana University in Mexico City. He sits on the board of a number of national Catholic organizations including the National Catholic Council for Hispanic Ministry, the National Catholic Association of Diocesan Directors for Hispanic Ministry, and the National Catholic Network de Pastoral Juvenil Hispana.
---
Send Us Your Comments and Suggestions!