Leadership Institute Webinars - Diocesan Directors Formation
Category: Diocesan Directors Formation
A series of webinars focused on "Diocesan Directors Formation". Click on the "Webinar" link to view each webinar video. For more webinars on other topics, click on a category link in the right column.

Collaboration and Staff Building Skills
Recently Bro. Loughlan was invited to present to the staff of a neo-natal clinic at a large hospital. They had asked him to address the topic of collaboration. When asked why they chose this topic, the head doctor said, "If we don't collaborate, children die." Bro. Loughlan believes that if we do not collaborate in our Catholic education and formation programs, our people suffer. Collaboration can transform the educational and catechetical community. This presentation will explore the practical aspects for improving our collaborative approach to Catholic education and catechesis.
Part I: Collaboration (00:00:00 - 00:26:21)
Part II: Obstacles to Collaboration (00:26:22 - 00:51:59)
Part III: Forgiveness (00:52:00 - 1:02:00)

Webinar | Part I Discussion | Part II Discussion | Part III Discussion
| © 2010 Brother Loughlan Sofield, S.T. Used with permission
Presenter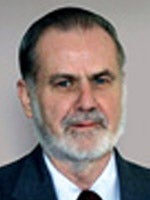 Bro. Loughlan Sofield, S.T.
Brother Loughlan Sofield, S.T., is a Missionary Servant of the Most Holy Trinity. He is Senior Editor of Human Development magazine. In addition to publishing numerous articles on ministry, he is co-author of many books. 
He has served as Director of the Missionary Servant Center for Collaborative Ministry, Director of the Washington Archdiocesan Consultation and Counseling Center, and Assistant Director of the Center for Religion and Psychiatry, Washington, D.C. Brother Loughlan has worked in over 200 dioceses in five continents. Brother has served on the faculty of or lectured at the Washington Theological Union, Georgetown University, and University of San Francisco, Catholic University of Louvain and Notre Dame University.  He has conducted programs of clergy education and provided consultation to dioceses.
Loughlan has been a recipient of a number of awards including the following. The "Lumen Gentium" award (1997) was conferred on him by the Conference for Pastoral Planning and Council Development as an individual "who has implemented the direction and goals of the Second Vatican Council in an extraordinary manner." The "Gaudium et Spes" award (1997) was presented to him by the National Association of Lay Ministry for someone who has "witnessed to the vision of Church articulated in the documents of the Second Vatican Council and who in a special way has advocated and fostered the enhanced role of laity."
---
Send Us Your Comments and Suggestions!
Legal Issues
This session will provide an overview of the law as it pertains to Diocesan Educators and Catholic Leaders. Comparisons of public and private law will be given with reference to legal cases. This session will include the legal and technological challenges that educators face each day. Topics that will be addressed include: Social Networking Sites, Blogs, E-Mail dangers, cell phones, sexting, etc.

Part I (00:00:00 - 00:21:38)
Part II (00:21:39 - 00:38:59)
Part III (00:39:00 - 1:01:45)

Webinar | Part I Discussion | Part II Discussion | Part III Discussion
| © 2010 Sarah Wannemuehler, PhD. Used with permission
Presenter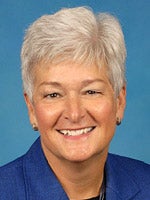 Sarah Wannemuehler, PhD
Dr. Sarah Wannemuehler has been involved in private and public education for over thirty nine years. She has taught at all levels of education for thirty-nine years. She has taught at all levels of education from kindergarten through graduate school. She has also served as assistant-principal and principal in Catholic schools in Indiana, Kentucky and North Carolina.  
Dr. Wannemuehler holds a bachelor's degree in elementary education from the University of Southern Indiana; a master's degree from Indiana University; and an educational specialist degree and doctorate degree from Spalding University. Dr. Wannemuehler is an instructor at Marymount University in Arlington, Virginia and the University of San Francisco ICEL program. She is presently the Director of Graduate Programs in Education at Aquinas College in Nashville, TN.
Dr. Wannemuehler is a member of the Education Law Association. She is a national lecturer on the topic of Education Law.
---
Send Us Your Comments and Suggestions!
Adolescent Catechesis: The Pain and the Promise
The territory has changed and we need a new map! Perhaps the most challenging aspect of catechetical ministry is fostering the faith maturing process in young people. This workshop will explore the current situation - and the preferred reality of adolescent catechesis, identify basic principles, and describe practical approaches. This session will also propose critical dimensions of a new catechetical map.
Part I (00:00:00 - 00:19:26)
Part II (00:19:27 - 00:39:59)
Part III (00:40:00 - 1:00:00)

Webinar | Q & A | Part I Discussion | Part II Discussion | Part III Discussion
| © 2010 Robert McCarty, D.Min. Used with permission
Presenter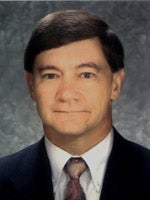 Robert McCarty, DMin
Bob McCarty is the Executive Director for the National Federation for Catholic Youth Ministry, which provides networking, resources, and leadership for the development of youth ministry within the Catholic Church. He has been in professional youth ministry since 1973, serving in diocesan, parish, school, and community programs. Bob offers workshops and training programs in ministry skills and issues internationally. His recent books are Thriving in Youth Ministry and The Vision of Catholic Youth Ministry: Fundamentals, Theory and Practicethrough Saint Mary's Press and his newest book is Be A Champion for Youth: Standing With, By and For Young People, co-authored with his wife, Maggie.
Bob is also a volunteer in his parish youth ministry and catechetical program at St. Francis of Assisi Parish in Fulton, MD. Bob has an MA in Religious Education from LaSalle University and a D.Min. from the Graduate Theological Foundation in Indiana. His hobbies include rock climbing, cycling, and now, grandparenting!
---
Send Us Your Comments and Suggestions!
Communication Skills for the Diocesan Administrator
Making sure your message is heard is the topic of this practical presentation on effective messaging and media.
Part I (00:00:00 - 00:19:10)
Part II (00:19:11 - 00:38:51)
Part III (00:38:52 - 00:50:48)

Webinar | Q & A | Discussion Questions
| © 2010 Susan Gibbs. Used with permission
Presenter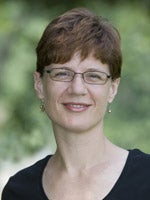 Susan Gibbs
As the former executive director of communications for the Archdiocese of Washington. Susan Gibbs worked closely with the archbishop, her colleagues, parishes and schools on communications strategies and response. She has particular experience in crisis communications and in building positive relationships with the media. She managed the media for Pope Benedict XVI's 2008 Mass in Washington, DC; for a papal elector during the 2005 papal transition; and as an on-site volunteer for Catholic Relief Service during the 2006 war in Lebanon. Susan previously served as communications director for the Archdiocese of Philadelphia and as the first director of public relations for the Diocese of Camden. She has appeared on the major national and international networks and in publications such as the New York Times and the Wall Street Journal. Susan Gibbs currently serves as a Communications Consultant.
She holds an undergraduate degree from the College of William and Mary and a master's degree from the University of North Carolina-Chapel Hill.
---
Send Us Your Comments and Suggestions!
Diocesan Level Strategic Planning: An Opportunity to Discover Insurmountable Opportunities
Strategic planning is one of the most important tools by which diocesan leaders carry out their responsibilities to anticipate problems and opportunities, and to set a course that takes into account complicated and ever-changing internal and external conditions. Properly conducted, strategic planning is a simple, effective and powerful process that allows diocesan leaders to apply the organization's best thinking on how to cope with challenges and capitalize on opportunities.
Part I (00:00:00 - 00:21:00)
Part II (00:21:01 - 00:41:13)
Part III (00:41:14 - 1:01:00)

Webinar | Q & A | Discussion Questions | © 2010 Regina Haney, EdD. Used with permission
Presenter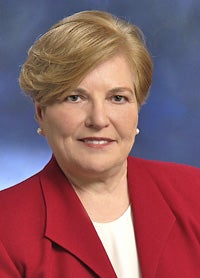 Regina Haney, EdD
Regina is the executive director of the Department of Boards and Councils, a department of the National Catholic Educational Association (NCEA). Regina has also served as assistant executive director of the Department of Chief Administrators of Catholic Education (CACE), NCEA, from 1997 to 2001. During the 1991-92 and 1996-97 school years, Regina served as acting director of CACE. Prior to joining NCEA in 1990, Regina served for nine years as the superintendent of schools for the Diocese of Raleigh, North Carolina.
Regina has a number of publications including two 2009 co-authored titles: Haney, R., O'Brien, J., & Sheehan, L. A Primer on Educational Governance in the Catholic Church (2nd ed.), and another by her and O'Keefe, J. (Eds.) Design for Success I: New Configurations for Catholic Schools.
Her education includes a BA, a MEd, Reading Specialist, and an EdD from St. Mary's University of Minnesota.
---
Send Us Your Comments and Suggestions!
Catholic Life and Ministry in Culturally Diverse Parishes
Taking the best from church documents and pastoral practices this presentation identifies key values and principles to guide ministry in culturally diverse parishes and Catholic institutions. It also offers a practical approach to strengthen Catholic identity, foster a sense of belonging, and achieve a sense of ownership and stewardship among all members of the faith community.
Part I (00:00:00 - 00:13:57)
Part II (00:13:58 - 00:42:00)
Part III (00:42:01 - 00:52:08)

Webinar | Discussion Questions
| © 2010 Alejandro Aguilera-Titus, MA. Used with permission
Presenter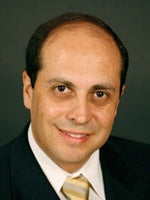 Alejandro Aguilera-Titus, MA
Mr. Alejandro Aguilera-Titus is Assistant Director of the Secretariat for Cultural Diversity in the Church. He has twenty five years of experience in ministry with a strong emphasis on leadership development and formation, catechesis, pastoral planning and ministry with young people. He is a nationally known speaker and writer highly regarded for his practical application of theological thought in pastoral ministry and formation. Mr. Aguilera-Titus is an adjunct faculty member at Mount Saint Mary's Seminary in Emmitsburg, Maryland.
In addition to his work with the Secretariat on Cultural Diversity in the Church, Mr. Aguilera-Titus serves as staff to the USCCB' s Task Force for the Spanish-language Bible for America. His participation at the closing of the Synod for America, as special guest, and his involvement on Continental projects have made him a key player on the implementation of the Apostolic Exhoration Ecclesia in America. Mr. Aguilera-Titus is a valuable resource on theological-pastoral reflection, ecclesiology, catechesis and inculturation.
Mr. Aguilera-Titus holds a Master of Arts degree in Theology from the University of Portland and a Bachelor of Arts in Communications with a minor in Philosophy from the Iberoamericana University in Mexico City. He sits on the board of a number of national Catholic organizations including the National Catholic Council for Hispanic Ministry, the National Catholic Association of Diocesan Directors for Hispanic Ministry, and the National Catholic Network de Pastoral Juvenil Hispana.
---
Send Us Your Comments and Suggestions!
Providing Catechetical Leadership Today Based on Key Ecclesial Catechetical Documents
Diocesan Catechetical Leaders in Offices of Catholic Education and Catechesis face many challenges in service to the Church's mission of evangelization. To help them address these challenges, this session will propose priorities and practical strategies for administrative leadership based on key ecclesial documents.
Part I (00:00:00 - 00:21:20)
Part II (00:21:21 - 00:42:10)
Part III (00:42:11 - 01:10:48)

Webinar | Q & A | Discussion Questions | © 2010 Marie A. Powell, MA and Michael E. Steier, DMin. Used with Permission
Presenter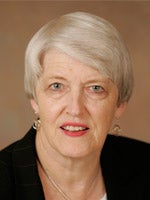 Marie A. Powell, MA
Marie A. Powell became the Executive Director of the Office of Catholic Education at the U.S. Conference of Catholic Bishops on July 1, 2007. In the reorganized USCCB structure, this office provides support to the bishops of the United States in the areas of elementary, secondary and higher education. Prior to this appointment, she served for five years as Assistant Secretary for Parental Advocacy in the USCCB Department of Education. In this position she worked primarily with Catholic school parent groups and administrators on legislative issues that affect students, parents, and educators involved with Catholic schools.  
Mrs. Powell's past experience with Catholic schools includes the roles of parent, teacher, administrator and board member. She served on the Commission on Christian Education in the Diocese of Richmond and chaired the Diocesan School Board in the Diocese of Arlington. Also in the Arlington Diocese, she was Assistant Superintendent of Schools for Government and Community Relations for four years and, subsequently, Superintendent of Schools for nine years. She has taught in both Catholic elementary and secondary schools and served for six years as Academic Dean of a large diocesan high school with many programs for students with special needs. She is the author of "Catholic High Schools: Can Inclusion Work Without Significant Publicly-Funded Resources?" published in the September 2004 issue of "Catholic Education: a Journal of Inquiry and Practice."

Mrs. Powell holds a Bachelor of Arts degree from the College of St. Mary in Omaha, Nebraska and a Master of Arts degree from Georgetown University.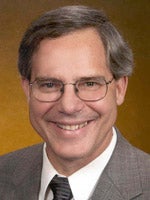 Michael E. Steier, DMin.
Michael Steier currently serves as Associate Director of the Secretariat of Evangelization and Catechesis, United States Conference of Catholic Bishops. He has served at the USCCB since December 2003. Prior to that, he served from 1975-1995 as Parish Director of Religious Education in 4 mid-western parishes, and then as Diocesan Director of Religious Education (1995-2000) and as Secretary for Evangelization and Catechetical Formation (2000-2003) in Camden, NJ. From 1998-2003, Michael developed and coordinated the Camden Diocesan Lay Ministry Formation Program which was offered in collaboration with Immaculate Conception Seminary School of Theology, Seton Hall University. He taught for three years in that program as well.
From 1996-2002, Dr. Steier served as Chariman of the Diocesan Directors of Religious Education/Catechesis (Province of Newark) and concurrently as Province Representative on the Representative Council, National Conference for Catechetical Leadership (NCCL). Since 2003, he has served as staff to the Bishops Committee on Catechesis. He also serves as an ex officio member on the NCCL Board of Directors.
Dr. Steier's academic background includes graduate studies at the Angelicum, Rome, Italy, a Master of Arts in Theology degree and a Master of Divinity degree from St. John Provincial Seminary, Plymouth, Michigan, and a Doctor of Ministry degree from St. Mary's Seminary and University, Baltimore, MD.
---
Send Us Your Comments and Suggestions!
Canon Law and the Diocesan Administrator: the Role of Law in the Contemporary Church
Many see the emphasis on the rights of the Christian faithful as one of the most important contributions of the 1983 Code of Canon Law. Since the promulgation of the Code there has been a strong effort to re-energize the institution of church law, concentrating on the insights of the Second Vatican Council with its emphasis on collaboration and consultation. This presentation will provide concrete and practical examples of the value and purpose of law and its possible help to administrators in the Church today including a presentation of some helpful essential norms of law and a discussion of the rights and obligations that are an important part of the recent legislation.
Part I (00:00:00 - 00:23:05)
Part II (00:23:06 - 00:39:30)
Part III (00:39:31 - 1:00:26)

Webinar | Q & A | Discussion Questions
| © 2010 Rev. Kevin E. McKenna, JCD. Used with permission
Presenter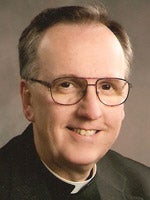 Rev. Kevin E. McKenna, JCD
Fr. McKenna is the recently appointed pastor of Sacred Heart Cathedral Community, Diocese of Rochester. He was ordained a priest for the diocese in 1977. After a few parish assignments as associate, and graduate studies in Canon Law, he served as Canonical Consultant to the Bishop, Judge in the Marriage Tribunal, Director of Legal Services and Chancellor, and pastor of St. Cecilia's Parish in Irondequoit, New York for 8 years. 
His education includes a Bachelor of Arts in History, a Master of Divinity and a Master of Arts from St. Bernard's Seminary, Rochester, a Licentiate in Canon Law from the Gregorian University, Rome, Italy, and a Doctorate in Canon Law from St. Paul University, Ottawa, Canada. He has served as an Adjunct Associate Professor of Pastoral Studies at St. Bernard's School of Theology and Ministry, guest lecturer at Roberts Wesleyan College, and instructor at The Catholic University of America. He has presented numerous workshops on Canon Law for various groups around the U.S. and Canada. 
He has served in a number of leadership roles (Treasurer, Vice-President, President, Past-President) and on several committees for the Canon Law Society of America. Honors include the Role of Law Award for "Outstanding Example in the Furtherance of Church Law as a Pastoral Means of Serving God's People". He is a prolific writer with many articles appearing in The Priest, Studia Canonica, Pastoral Life, Review for Religious, ParishWorks, Touchstone (National Federation of Priests' Councils), America, New Theology Review, Human Development, and Today's Parish. He serves as General Editor for the Ave Maria Press "Concise Guide" Series in Pastoral Ministry, and has authored 7 books, including A Concise Guide to Canon Law: A Practical Handbook for Pastoral Ministers (2000), and A Concise Guide to your Rights in the Catholic Church (2006), both by Ave Maria Press.
---
Send Us Your Comments and Suggestions!
Leadership for the Third Millennium
Bishop Malone will affirm and challenge participants to answer the call to dedicated service in the Church as diocesan administrators. He will issue a dual challenge to sustained enthusiasm for the role entrusted to each new or veteran diocesan administrator and to commitment to growth and ongoing development in that role of service. The bishop will provide some glimpses of the kind of challenges that may lie ahead and the spiritual and material resources available to address those challenges.
Webinar | Q & A | Discussion Questions
| © 2010 Most Rev. Richard J. Malone, ThD. Used with permission
Presenter

Most Rev. Richard J. Malone, ThD,
Bishop of Portland,
Chairman of the Bishops Committee on Evangelization & Catechesis
Bishop Richard Joseph Malone is the 11th Bishop of Portland. He was installed as Bishop of Portland on March 31, 2004 after serving as auxiliary bishop in the Archdiocese of Boston, South Region. 
Bishop Richard Joseph Malone was born in Salem, MA on March 19th, 1946 and was raised in Hamilton and Beverly, MA. He graduated in 1964 from St. John's Prep, Danvers and began his seminary college years at Cardinal O'Connell Seminary in Jamaica Plain. He graduated from St. John Seminary, Boston with a B.A. in Philosophy, a Bachelors degree in Divinity and a Masters degree in Theology. In 1981, Bishop Malone earned a Doctorate in Theology (ThD) at Boston University and a Licentiate in Sacred Theology (STL) at Weston Jesuit School of Theology, Cambridge in 1990. 
Bishop Malone was ordained a priest at the Cathedral of the Holy Cross on May 20th, 1972 by then-Archbishop Humberto Medeiros and was assigned to St. Patrick Parish, Stoneham as Associate Pastor. In 1974, he was named to the faculty of St. Clement High School, Somerville; two years later he joined the faculty and served as chaplain at Xaverian High School, Westwood. He was appointed to the faculty of his alma mater, St. John Seminary College in 1979 where he taught religious and theological studies. He also served as registrar and academic dean during his tenure. During those same years, he was a part-time chaplain at Wellesley (Wellesley, MA) and Regis (Weston, MA) Colleges and taught at Emmanuel College, Boston. In 1990, the Bishop was assigned to the Harvard-Radcliffe Catholic Student Center as chaplain at St. Paul Parish. He accepted the position of Director of the Office of Religious Education for the Archdiocese in 1993; two years later he was named Secretary for Education, the cabinet position which oversees all the educational activities of the Archdiocese. In March of 2000, he was ordained Titular Bishop of Aptuca and appointed Auxiliary Bishop of Boston, South Region. 
The 11th Bishop of Portland has produced and hosted television programs for Boston Catholic Television; has been the archdiocesan liaison with the local Jewish community; and has lectured nationally on Catholic education. 
Bishop Malone has one sister, Harriet Malone, who teaches art at St. John's Prep., Danvers, MA.
---
Send Us Your Comments and Suggestions!