Communities of Salt and Light: Responding with Social Justice
"Parishes as local institutions have specialopportunities to develop leaders, to promote citizenship, and to provide forums for discussion and action on public issues."
- United States Catholic Bishops,  Communities of Salt & Light; Reflections on the Social Mission of the Parish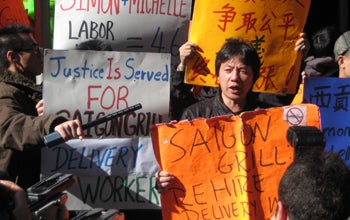 How do we help disciples form their consciences and bring our values to the public arena?
Forming Consciences for Faithful Citizenship
Based on the election-year statement by the U.S. bishops, this web page provides materials and resources to prepare Catholics to form their consciences, bring their faith to public life and live as faithful citizens.
 
What opportunities do we provide for young people to learn about and respond to issues that impact those who are poor and vulnerable?
Ending Poverty in Community: A Toolkit for Young Advocates
This toolkit includes five lessons which help youth learn about poverty and our Catholic response and lead youth to plan a strategy for identifying and addressing a local community need.
 
How do we help business owners, managers, workers, and consumers to live their Catholic faith in the workplace and economic life?
Catholic Framework for Economic Life | En Español
This framework from the U.S. Catholic bishops offers ten key principles to help Catholics reflect on the values that should shape our participation in economic life. Order the cards from USCCB Publishing.
 
Do we connect disciples with opportunities to join national, regional and local efforts to communicate our concerns to public policymakers?
Action Alerts!
Join Catholics across the country in advocating for and with those who are poor and vulnerable. View or sign up to participate in action alerts from the Department of Justice, Peace and Human Development and with Catholic Relief Services - Lead the Way, an initiative supported by the USCCB.