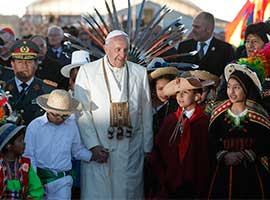 There is much excitement and anticipation for the visit ofPope Francis this September. A vital part of the preparation for the papal visit is catechetical preparation.
The Archdiocese of Washington, in collaboration with the United States Conference of Catholic Bishops (USCCB) Secretariat for Evangelization and Catechesis, is making available several resource guides to support the work of teachers, catechists and youth ministers.These materials offer resources for the development of grade and parish/school appropriate lessons focused on the papacy and the papal visit.They also include material suitable for adults.
For those attending the World Meeting of Families (WMOF) in Philadelpia, a special preparatory catechesis has been developed.  The USCCB Secretariat for Laity, Marriage, Family Life and Youth is offering a series of reflections on the official WMOF catechesis.

We encourage teachers, catechists and youth ministers to utilize these resource guides to create lesson plans designed to address the learning needs of each individual class or group, with attention to age, ability, culture, religion, current religion curriculum and prior knowledge regarding the papacy. Teachers and catechists will establish the goals and learning outcomes for each lesson with the approval of their principal or catechetical leader. 
Brochures
Children's Activities
Prayer Resources
Info Sheets
Lesson Plans
Grades K-2

Grades 3-5

Grades 6-8

Grades 9-12

Adults Catechesis on Pope Francis

World Meeting of Families (WMOF)

About Junipero Serra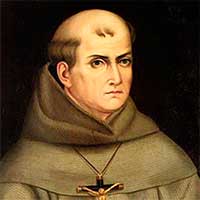 Learn more about this Franciscan Friar who will be canonized by Pope Francis during his visit to Washington, DC.
Archdiocese of Los Angeles Junipero Serra Website:
English  Spanish
Experience the richness of your faith