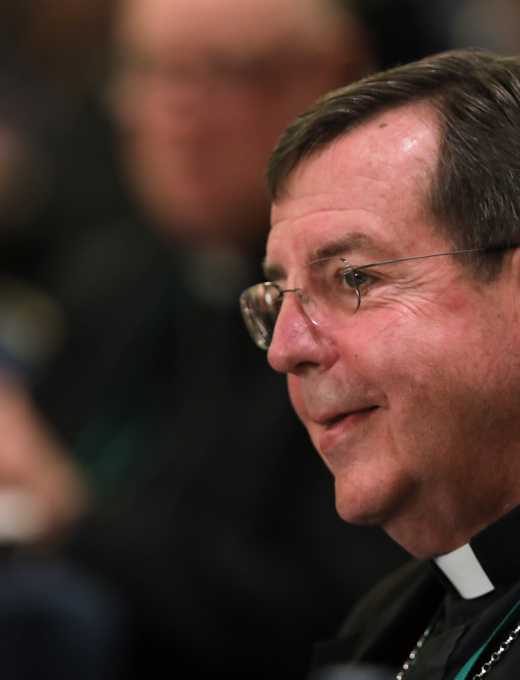 Archbishop Allen H. Vigneron was elected Vice President of the United States Conference of Catholic Bishops on November 12, 2019, after serving as USCCB Secretary for one year. 
Archbishop Vigneron entered the high school program of Sacred Heart Seminary, Detroit, in September 1962. After completing the twelfth grade, he continued there for college. In June 1970, he graduated with a Bachelor of Arts degree with majors in both classical languages and philosophy.
Archbishop Vigneron was ordained a priest of the Archdiocese of Detroit on July 26, 1975, at St. Clement of Rome by the late Cardinal John Dearden. In June 1996, Archbishop Vigneron was named an auxiliary bishop of the Archdiocese of Detroit by Pope John Paul II. In January 2003, he was named Coadjutor Bishop of Oakland, California, and succeeded to the See of Oakland on October 1, 2003. While in California, he oversaw the design and construction of a new cathedral, chancery, conference center and healing garden dedicated to those abused by clergy.
On January 5, 2009, Pope Benedict XVI appointed Archbishop Vigneron as the fifth Archbishop of Detroit. Since his installation, Archbishop Vigneron has led a missionary transformation of the Church in Detroit. In November 2016, Archbishop Vigneron led a Synod during which over 400 participants – clergy, religious and laity – gathered to pray, share and discern a plan to renew the Church in Detroit.