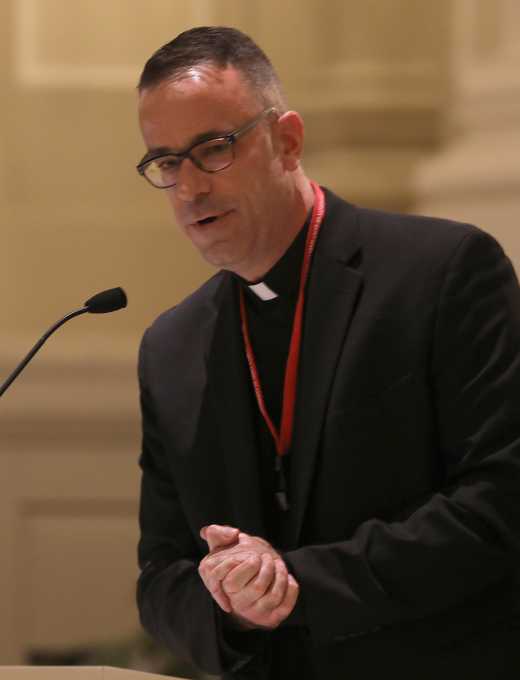 Reverend Monsignor J. Brian Bransfield, a priest of the Archdiocese of Philadelphia, has served as general secretary of the U.S. Conference of Catholic Bishops since 2016.

Elected to a five-year term during the November 2015 USCCB General Assembly, as General Secretary, Msgr. Bransfield coordinates all administrative matters of the Conference, and is responsible for the coordination of the work of the Conference Committees and staff. He likewise directs and coordinates the planning and operational activities of the various secretariats and offices in support of the work of the Conference.

Msgr. Bransfield served as a USCCB associate general secretary beginning in 2011. From 2009-2011 he served as assistant general secretary for the implementation of the USCCB strategic plan. He also served as executive director of the USCCB Secretariat for Evangelization and Catechesis.

Ordained in 1994, Msgr. Bransfield holds a doctorate in moral theology from the Pontifical John Paul II Institute for Studies on Marriage and Family. He is the author of several books, including Life Everlasting: The Mystery and the Promise and Living the Beatitudes: A Journey to Life in Christ.