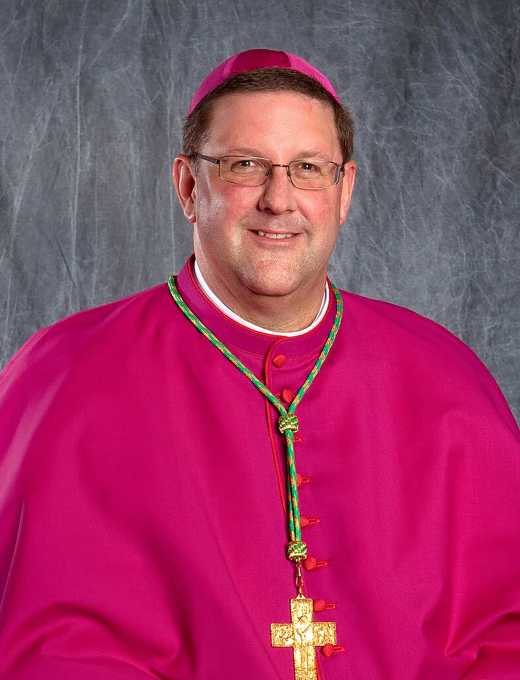 After serving as Treasurer-Elect since November 2018, Bishop Gregory L. Parkes began his term as USCCB Treasurer at the conclusion of the bishops' November 2019 General Assembly. He succeeds Archbishop Dennis M. Schnurr of Cincinnati and his term will end in November 2022.
Pope Francis appointed Most Reverend Gregory L. Parkes Bishop of the Diocese of St. Petersburg on November 28, 2016, and his Installation Mass was celebrated on January 4, 2017 at St. Jude the Apostle Cathedral.  
Prior to his appointment to the Diocese of St. Petersburg, Bishop Parkes served as the fifth Bishop of the Diocese of Pensacola-Tallahassee from 2012-2016.  Before answering the call to the priesthood, Bishop Parkes worked for several years in Tampa's banking industry. During that time, he attended Christ the King Catholic Church in South Tampa.
He earned a bachelor's degree in finance from Florida State University. After much prayer before the Blessed Sacrament, he realized that God had other plans for his life and he began the path to priesthood. He entered the St. Vincent de Paul Regional Seminary in Boynton Beach in 1993 and continued his studies at the Pontifical Gregorian University in Rome where he graduated with a Sacred Bachelor of Theology (S.T.B.) and a Licentiate in Canon Law (J.C.L.).
He was ordained a priest of the Diocese of Orlando by Bishop Norbert Dorsey on June 26, 1999.