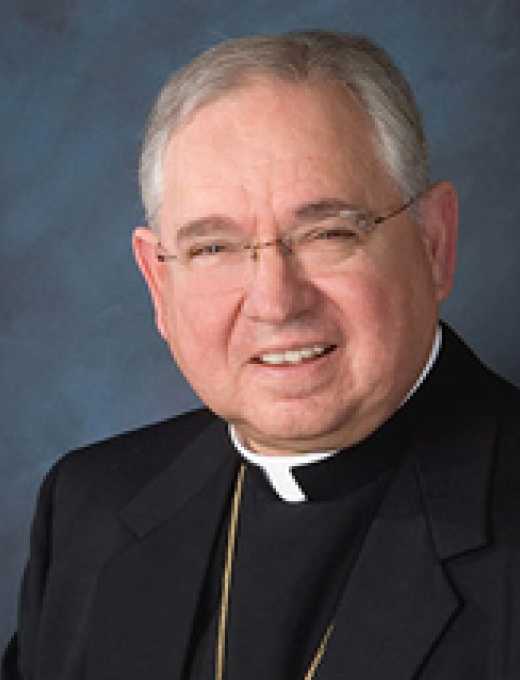 The Most Reverend José H. Gomez is the Archbishop of Los Angeles, the nation's largest Catholic community. He was elected President of USCCB in November 2019 and will serve a three-year term. He previously served as the Conference's Vice President and is also currently a papal appointee to the Pontifical Commission for Latin America. In 2012, Pope Benedict XVI personally selected him to participate in a month-long "synod" or meeting of the world's bishops on the "New Evangelization for the Transmission of the Christian Faith."In 2015, Archbishop Gomez was selected to represent the United States Catholic Bishops at the World Meeting of Families and the Synod of Bishops on "The Vocation and Mission of the Family in the Church and in the Contemporary World." His brother bishops also selected him to represent them at the 2018 Synod of Bishops on "Young People, the Faith, and Vocational Discernment." 
Archbishop Gomez is a native of Monterrey, Mexico, and a naturalized American citizen. Prior to becoming Archbishop of Los Angeles, he served as Archbishop of San Antonio (2005–2010) and Auxiliary Bishop of Denver (2001–2005).
He holds a doctorate degree in theology (S.T.D.), as well as undergraduate degrees in accounting, philosophy and theology. He speaks and writes often on issues in the Church and American society. Among his other books are: Men of Brave Heart: The Virtue of Courage in the Priestly Life (Our Sunday Visitor, 2009) and A Will to Live: Clear Answers on End of Life Issues (Basilica, 2008).