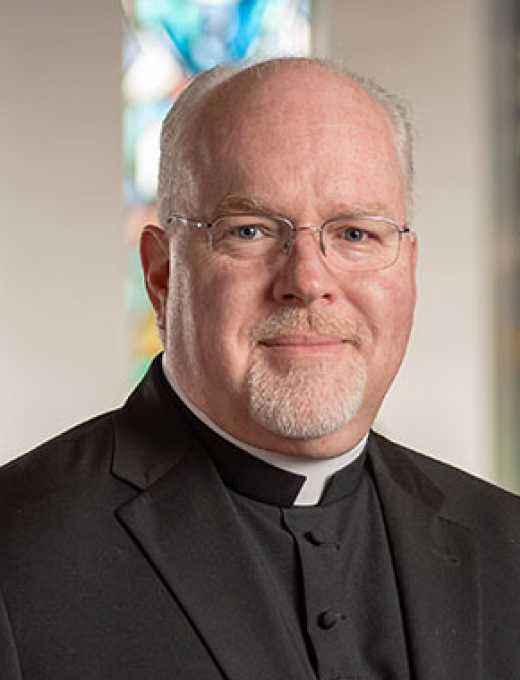 Rev. Paul Hartmann assumed the position of Associate General Secretary of the U.S. Conference of Catholic Bishops (USCCB) in May 2022.
Father Hartmann, a priest of the Archdiocese of Milwaukee, graduated from Marquette University with a double major in Communications and Philosophy. He attended St. Francis de Sales Seminary in Milwaukee, where he earned a master's in divinity. He has a Licentiate in Canon Law from the Catholic University of America and was ordained to the priesthood in 1994.
Fr. Hartmann has served as pastor of various parishes in the Archdiocese of Milwaukee, and as president of Catholic Memorial High School, his alma Mater, from 2008-2017. From 2003 until his appointment to the USCCB, he served as Judicial Vicar for the Metropolitan Tribunal in Milwaukee. Father Hartmann has served as chaplain to the St. Thomas More Lawyers Society of Wisconsin and the Wisconsin area's Order of Malta. Since 1997, he has been a member of the Canon Law Society of America and has served on the organization's board of governors.