By Their Fruits You Will Know Them: Catechists & Evangelizers as Missionary Disciples

ByTheir Fruits You Will Know Them: Catechists & Evangelizers as Missionary Disciples
Dr. Lorraine S. DeLuca
Many Catholics have long considered that going to Mass weekly and participating in some parish ministry or activity put one in the category of being a "good" Catholic, because one did more than just attend Mass. Today such an attitude is not sufficient, for we learn from Pope Francis:
In virtue of their baptism, all the members of the People of God have become missionary disciples (cf. Mt 28:19)….The new evangelization calls for personal involvement on the part of each of the baptized. Every Christian is challenged, here and now, to be actively engaged in evangelization; indeed, anyone who has truly experienced God's saving love does not need much time or lengthy training to go out and proclaim that love. Every Christian is a missionary to the extent that he or she has encountered the love of God in Christ Jesus: we no longer say that we are "disciples" and "missionaries", but rather that we are always "missionary disciples". (Evangellii Gaudium, 119)
Echoing the ideas that our Popes have expressed since Paul VI wrote Evangelii Nuntiandi in 1975, Pope Francis states that the call to be a disciple in mission to the world comes with each person's baptism as priest, prophet, and king in which he or she shares in Christ's role and mission (GDC, 81). While it is true that through baptism we become disciples, it is through catechesis that we become apprentices to Jesus. In the early history of our country one apprenticed oneself to a master. We use that same term today, but during the colonial period the meaning was different. An apprentice not only learned a trade, but lived with the master for seven years during which time the apprentice came to know on an intimate level everything about the master, as a person, teacher, and skilled worker.
This idea of apprenticeship to Jesus (GDC, 30) aptly describes the role of each Christian, but in a specific way it applies  to catechists who are called to live, love, and teach as Jesus did. As a catechist, one's apprenticeship to Jesus never ends; a catechist continues to deepen one's knowledge of and relationship with Jesus. Yet as a disciple, the catechist moves out of the safety of the master's house and plies his or her trade as a missionary disciple. 
What are the characteristics of a missionary disciple and how does one teach as Jesus did? A missionary disciple witnesses to his or her experience of the love of God in Jesus. Filled with the joy of this love, one wants to share this with others, and for the catechist this means sharing this joy with her or his students, whether children, youth, or adults. This sharing requires having an inviting spirit that accepts without judgment. Such openness follows the manner in which Jesus approached each individual who crossed his path. The catechist does not introduce the learner to his or her knowledge of Jesus but acts as a guide so that each person discovers the relationship with Jesus that already exists and flows out of one's life. The catechist must be in tune with the "culture" of the learners, because each individual or group of persons' age, ethnicity, or state in life is different. Recognizing and responding to such differences enables the catechist to teach in a way that touches all aspects of the person - the mind, heart, and body.
There are many excellent catechetical books and resources approved by the USCCB that present the teachings of the Catholic Church, but just relying on such sources is not enough. Unless the catechist has engaged with the Church's teachings on a personal level as an adult, and has come to know how such teachings form life as a Catholic, then as a catechist he or she will have no power to invite and inspire. Likewise, ongoing reflection on scripture enables a catechist to see Jesus anew throughout life. A missionary disciple witnesses to the meaning of Jesus and the teachings of the Church in her or his life, and is not someone who just tells others what to believe or how to live. Entwined together, scripture, tradition, and the witness of the catechist present the learner with a fuller picture of what it means to be a Catholic - being in a loving relationship with Jesus in the community of the Church and living as he challenges us to live.
Catechists who are missionary disciples can no longer see themselves as "volunteers." The word missionary comes from the Latin word missio that comes from the verb mittere, which means "to send." This implies that someone is sending and someone is being sent out for a particular task. One definition of "volunteer" from Merriam-Webster focuses on the willingness of a person to freely take on some role or service. While catechists fulfill this definition, it does not take into account that catechists are called and sent by Jesus into the world, just as he called and sent out his disciples to preach in his name (Luke 10:1). At the end of Matthew's Gospel, we hear the words Jesus spoke to his disciples before ascending into heaven, which are the words he speaks to each baptized Catholic today: "Go, therefore, and make disciples of all nations, baptizing them in the name of the Father, and of the Son, and of the holy Spirit, teaching them to observe all that I have commanded you. And behold, I am with you always, until the end of the age." (Matthew 28:19-20)
How and where does one witness and teach? Too often our catechetical programs are just classroom centered and our catechists solely engage the student in the classroom at the parish. Although this is very important, it limits the idea of being sent in mission to activities that occur at the parish. We are not just sent to those who come to us, but as Pope Francis tells us, we are to go out to the peripheries.
How can catechists as missionary disciples do this? They do this by engaging their learners in actions that reflect the social teachings of the Church, helping their learners to understand that our Catholic faith is engaged in building a better world through charity and justice. Often times in our parishes, service to others is one of the requirements of the Confirmation program. Students are asked to complete a certain number of hours for "service projects." There is nothing wrong with asking all of those in our catechetical programs to live the works of mercy.  Rather than this just being something that is required as part of Confirmation sacramental preparation, formation about and living the Church's social teaching should permeate all our catechetical programs from those for the youngest to our adult faith formation experiences.
Catechists must witness to the joy of the Gospel in the world and invite their students to join them in doing so. As Parish Catechetical Leaders and catechists, what are the ways that your students can reach out? What are the needs of the wider community or the wider Church that can be addressed in your catechetical programs by your learners of all ages? Present a teaching from the Church concerning charity or justice that will prepare the learners for action, and once the presentation has been completed, plan an experience for your learners, no matter their age, to share, reflect on, and articulate what they have experienced. In this manner catechists can stoke the zeal in the hearts of their learners for reaching out and helping others, and "apprentice" their learners into missionary discipleship.  Just as Jesus invited his disciples in John 1:38 to "Come and see," in this way catechists can invite others to "Come and see" what it means to witness to our faith and love for Jesus through action in the world for others. How such activity would teach as Jesus did!
In working with adult Catholics, I have found that many do not think they can witness to their faith because they do not "know enough theology" or cannot quote scripture like other Christians do, and therefore do not have the confidence to speak about their faith. To help them become more comfortable with "witnessing" I ask them this simple question, "Why do you choose to remain a practicing Catholic?" When they focus on what about the Catholic faith means the most to them and they share it with others, they then begin to understand that witnessing to one's faith does not have to mean trying to convince another person to believe what one believes. Instead, it can be just expressing something personal about their faith with which no one can argue.
The other side of witnessing is doing. It is the role of catechesis and catechists to help Catholics understand that when they bring Holy Communion to the homebound, work at the parish Saint Vincent de Paul Society or local soup kitchen, choose a tag from the "Angel Tree" at Christmas, work at the yearly Health Fair, and many other such activities, they are witnessing to their faith as missionary disciples. Half of what it takes is to know what a missionary disciple is, and the other half is to live as a missionary disciple lives. Sometimes the knowing is missing and sometimes the living is missing, but when both sides are brought together through teaching and reflection, then Catholics can help bring others closer to Christ.
These are the kinds of "seeds" that catechists should sow in their learners - the seeds of saying and doing. When those bushes and trees develop, they too will drop seeds and populate the world with more missionary disciples. It only takes one seed to begin the process. Just as at some point someone planted the seed in you, I urge you as a catechist to consciously plant the seeds of missionary discipleship in your learners, whether children, youth, or adults. Then, like the sower, turn it all over to God to water and make it grow in the hearts and lives of God's people.
---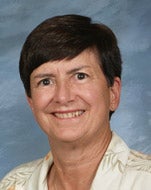 Born and raised in Norwalk, CT, Dr. Lorraine S. DeLuca was a life-long resident of Norwalk until moving to Beaumont in 1997 to become the Director of the Office of Evangelization and Catechesis for the Diocese of Beaumont.  Previously she ministered as a PCL for sixteen years in various parishes in the Diocese of Bridgeport, CT in adult and children catechesis and the RCIA.  Dr. DeLuca received a Master of Arts in Adult Religious Education from Fordham University, Bronx, NY in 1981, a Doctor of Education in Religion and Education from Teachers College, Columbia University, NY in 1994. In 2004 she received a BA in Spanish from Lamar University, Beaumont, Texas where she has also taught Philosophy and Ethics.  From 2006-2009 she was Treasurer for the Board of Directors of NCCL. From 2009-2012 she was co-chair for the Adult Faith Formation Committee and presently is a member of NCCL's Adult Faith Formation and of the Evangelization Committee.