Leadership Institute Webinars - Missionary Disciples

Category: Missionary Disciples

A series of webinars focused on "Living as Missionary Disciples". Click on the "Webinar" link to view each webinar video. For more webinars on other topics, click on a category link in the right column. 
Find more Living as Missionary Disciples resources on the Catechetical Sunday website.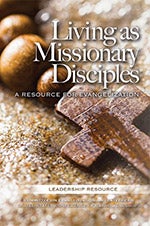 Leadership Resource: Living as Missionary Disciples
Living as Missionary Disciples provides dioceses and parishes and other church ministries with a road map to "new paths for the Church's journey" of evangelization. It is not intended to provide a ready-made program for a parish to follow or a detailed strategic plan to implement. Rather, it offers principles that dioceses and parishes can apply to their efforts in evangelization and missionary discipleship. 
View | Order  |  En Español

Get Involved: Bringing the Good News to the Peripheries
Good church communication in the digital age? It is simpler that it sounds.  These four basic lessons from theology yield an authentic and faithful approach to conveying a Catholic presence online.
|
©2017 USCCB
Presenter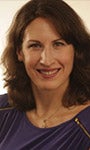 Daniella Zsupan-Jerome, Ph.D., is professor of pastoral theology at Notre Dame Seminary in New Orleans, LA.  She holds a bachelor's degree in theology from the University of Notre Dame, a master's degree in liturgy from St. John's University in Collegeville, a master's degree in religion and the arts from Yale Divinity School, and a Ph.D. in theology and education from Boston College. Her research focuses on social communication and ministry, especially digital culture and its potential for faith formation. She serves as a consultant for the United States Conference of Catholic Bishops' Committee on Communication and is author of the books Connected Toward Communion: The Church and Social Communication in the Digital Age (Collegeville: Liturgical Press, 2014) and Evangelization and Catechesis: Echoing the Good News Through the Documents of the Church (Mystic: Twenty-Third Publications, 2017.) She has also published a number of articles and practical and devotional resources, including Liturgy Training Publication's Daily Prayer 2013, Arts and Faith Advent and Lent from Loyola Press, and regularly contributes to Liturgical Press' Give Us This Day series.
---
Send Us Your Comments and Suggestions!
Encuentro as a Pedagogical Model for Catechesis and Evangelization
Dr. Hosffman Ospino from Boston College and Mar Muñoz-Visoso from the USCCB discuss how the process of the Fifth National Encuentro of Hispanic/Latino Ministry inspires a truly evangelizing catechesis.
|
Webinar ©2017
Presenter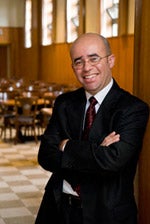 Mar Muñoz-Visoso is executive director of the Secretariat of Cultural Diversity in the Church at the United States Conference of Catholic Bishops (USCCB) in Washington, DC, where she also has served as assistant director of Media Relations (2007-2012). She held various positions with the Archdiocese of Denver (1996-2007), including founding member and first executive director of Centro San Juan Diego, director of Hispanic Ministry, and editor of El Pueblo Católico, the Spanish-language archdiocesan newspaper. Mar has a B.A. in Communications from CEU San Pablo University in Valencia, Spain, and a master of theological studies from Madonna University in Livonia, Michigan. In 2010 Pope Benedict XVI awarded her the Benemerenti Medal for "sustained and exemplary service to the Catholic faith" through her work in Hispanic Ministry in the Archdiocese of Denver. She is married and the mother of three children. 
Dr. Hosffman Ospino was born in Colombia where he pursued undergraduate studies in Philosophy. He taught philosophy and religion at various academic levels and worked for the National Confederation of Catholic Education of Colombia. He holds an MA in theology with concentration in Church History and a PhD in Theology and Education from Boston College. Dr. Ospino's research concentrates on the dialogue between theology and culture and the impact of this interchange upon Catholic theological education, catechesis, and ministry. He has lectured nationally and internationally on these areas. He and his wife, Guadalupe, are actively involved in Hispanic Ministry in Boston.

---
Send Us Your Comments and Suggestions!
"By Their Fruits You Will Know Them": Catechists and Evangelizers as Missionary Disciples
National Conference for Catechetical Leadership Executive Director Margaret Matijasevic and Catholic Apostolate Center Director Fr. Frank Donio, S.A.C. in conversation about catechists as Missionary Disciples.

|
Webinar © 2017
Presenter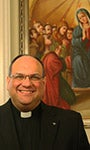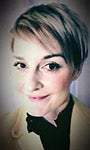 Fr. Frank Donio, S.A.C., D.Min. is Director of the Catholic Apostolate Center and Provincial Rector of the Immaculate Conception Province of the Society of the Catholic Apostolate (Pallottine Fathers and Brothers). He is a Consultant to the USCCB Committee on Evangelization and Catechesis.
Margaret Matijasevic is the Executive Director of the National Conference for Catechetical Leadership.  She worked in Diocesan and Parish roles in the Archdiocese of Los Angeles for fourteen years, focusing on leadership through collaboration and the utilization of technology to spread the Gospel. Her BA is in Theological and Religious Studies from the University of San Diego, and her MA in Pastoral Theology from Loyola Marymount University.  Margaret is the mother of two incredible children, Vincenzo and Elizabetta.
---
Send Us Your Comments and Suggestions!