Leadership Institute Webinars - Missionary Disciples en Español

Category: Missionary Disciples

A series of webinars focused on "Living as Missionary Disciples". Click on the "Webinar" link to view each webinar video. For more webinars on other topics, click on a category link in the right column. 
Find more Living as Missionary Disciples resources on the Catechetical Sunday website.

Involúcrate: Llevar las Buenas Nuevas a las Periferias
Una entrevista con el Reverendísimo Mario E. Dorsonville, Obispo Auxiliar de Washington, sobre nuestra responsabilidad de ser los portadores del Evangelio a las periferias creadas por la cultura del descarte y el olvido.
Involúcrate: Llevar las Buenas Nuevas a las Periferias
|
©2017
Presenter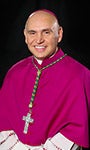 El Reverendísimo Mario Eduardo Dorsonville-Rodríguez nació el 31 de octubre de 1960 en Bogotá, Colombia, el hijo único de Leonor M. Rodríguez Carlos J. Dorsonville. El asistió al seminario mayor de la Arquidiócesis de Bogotá, recibiendo su licenciatura en filosofía en 1981 y otra sagrada teología en 1985. Fue ordenado al sacerdocio el 23 de noviembre de 1985 en Bogotá. Después de ser ordenado, sirvió como vicario parroquial en la parroquia del Inmaculado Corazón de María en Bogotá (1987-1991), y un capellán asociado (1988-1991) y profesor de ética (1990-1991) de la Universidad Nacional de Colombia.
Él recibió una licenciatura en sagrada teología de la Pontifica Universidad Javeriana de Bogotá en 1991 y un doctorado en pastoral de la Universidad Católica de América en 1995. Desde 1992 a 1994, él sirvió como vicario parroquial en las parroquias del Buen Pastor y Cristo Redentor en Arlington, Virginia, así como presentador en el Banco Interamericano de Desarrollo en Washington. Él sirvió como profesor del Apostolado Hispano en Arlington en los años 1993 y 1994. Después regresó a Colombia para servir como capellán y profesor de ética en la Universidad Nacional de Colombia y como profesor de consejería pastoral y catequesis en el seminario mayor de la Arquidiócesis de Bogotá desde 1995 hasta 1996.
Al regresar a Estados Unidos, sirvió como vicario parroquial en la parroquia de San José en Arlington (1996), Nuestra Señora de Lourdes en Bethesda, Maryland (1997-2004) y San Marcos en Evangelista en Hyattsville, Maryland (2004-2005). Sirvió como vice-presidente de misión de Caridades Católicas en Washington y director del Centro Hispano desde el 2005 y como director espiritual auxiliar en el Seminario Juan Pable II desde el 2011.
Él ha servido como un miembro del consejo de sacerdotes de la Arquidiócesis de Washington desde el año 2000 y miembro del Colegio de Consultores de la arquidiócesis desde el 2011. Él fue miembro de la junta directive de Carroll Publishing Company desde el 2000 al 2003. En el 2009 completó un certificado ejecutivo en administración de organizaciones no-lucrativos en la Universidad Georgetown y sirvió como mento de nuevos sacerdotes del 2010 al 2011.
Actualmente sirve como Obispo Acompañante de la Región IV al V Encuentro Nacional de Pastoral Hispana/Latina.
---
Send Us Your Comments and Suggestions!
Fermentando con Dios: La amistad con Dios desde la experiencia del encuentro
Sólo en el encuentro íntimo con Dios que nos ha creado para Él conseguiremos la transformación interior que nos convierte en testigos auténticos de una vida nueva. Vivir de a la manera de Cristo libera e invita a anunciarle al mundo la riqueza inagotable de Jesucristo.
|
Webinar ©2017
Presenter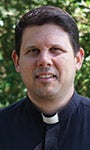 Juan Antonio Puigbó, venezolano, ordenado en el 2001, es sacerdote de la Diócesis de Arlington en Virginia. Estudió la Licencia en Teología Sistemática en The Catholic University of America (2004) y el Master en Matrimonio y Familia en la Universidad de Navarra (2006). Ha sido Director de la Oficina de Asuntos Hispanos en la Arquidiócesis de Washington y Director del Sol Vocational Institute en Washington, DC. Actualmente es Vicario parroquial de la parroquia de Todos los Santos en Manassas, Virginia. También es Asesor Diocesano de los Cursillos de Cristiandad en Arlington, Virginia y miembro fundador de la Fundación Vocare para el servicio de los matrimonios y las familias.
---
Send Us Your Comments and Suggestions!
Encuentro como modelo pedagógico para la catequesis y la evangelización
El Dr. Hosffman Ospino de Boston College y Mar Muñoz-Visoso de USCCB dialogan sobre cómo el proceso del Quinto Encuentro Nacional de Pastoral Hispana/Latina inspira una catequesis verdaderamente evangelizadora.
|
Webinar ©2017
Presenter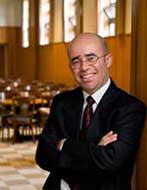 Mar Muñoz-Visoso es directora ejecutiva del Secretariado de Diversidad Cultural en la Iglesia en la Conferencia de Obispos Católicos de Estados Unidos en Washington, DC.
Hosffman Ospino, PhD es profesor de teología pastoral y educación religiosa en la Universidad jesuita Boston College en donde también es director de programas de postgrado en ministerio hispano. La investigación del Dr. Ospino se enfoca en el dialogo entre fe y cultura. Ha escrito y editado varios libros sobre catequesis, ministerio hispano y espiritualidad. Entre ellos se encuentran Escuelas católicas en una Iglesia cada vez más hispana (OSV, 2016), basado en el Estudio nacional sobre escuelas católicas al servicio de familias hispanas, en el cual sirvió como co-investigador; El ministerio hispano en parroquias católicas (OSV, 2015), basado en el Estudio nacional de parroquias católicas con ministerio hispano (2011-2014) del cual sirvió como investigador principal. También es el autor de El Catecismo de Pedro: ¿Quién dices que soy yo? ¿Por qué dudas? ¿Me amas? (Liguori, 2011) y Evangelización y Catequesis en el Ministerio Hispano (Liguori, 2013). El Dr. Ospino frecuentemente se dirige a audiencias académicas y pastorales tanto nacional como internacionalmente. Actualmente sirve como un oficial de la Academia de Teólogos Católicos Hispanos de los Estados Unidos (ACHTUS, por sus siglas en inglés).
---
Send Us Your Comments and Suggestions!
Discípulos Misioneros de la Creación
En este recursos, analizamos la interconexión entre los Latinos y el medio ambiente y discutimos como los Latinos están llamados a ser "Discípulos Misioneros de la Creación."
|
Copyright ©2017
Presenter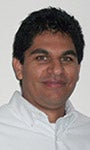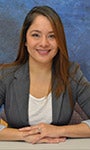 Nelson Araque is a doctoral candidate  at Barry University in Miami Gardens, FL., He was born in Bogota , Colombia and worked as catechist and theology teacher in various schools in Colombia and Costa Rica. He is a Catholic Climate Ambassador. He currently teaches Theology at Cardinal Gibbons  High School in Ft. Lauderdale, FL., online theology courses for the University of Dayton's Comunidad Cybernetic para la Formation de la Fe and St. Joseph College of Maine. His research interests are Environmental Theology and Hispanic Latinoa Theology. He lives in Dania, FL., with his wife and daughter.
Miriam Hidalgo, M.Ed.: Miriam currently serves as the Director of Youth & Young Adult Ministry for the Office of Education, Evangelization & Catechesis of the Archdiocese of Hartford, CT; she was formerly the Director of Hispanic Catechesis. Miriam was born & raised in Providence, Rhode Island; her family is from Guatemala. She has a BA in Youth Ministry from Providence College and a Master's degree in Religious Education from Boston College. For more than fifteen years she has served in catechetical ministry and youth ministry at the parish and diocesan levels.
---
Send Us Your Comments and Suggestions!