Meet the Ordination Class of 2022
In celebration of the World Day of Prayer for Vocations on Good Shepherd Sunday, the Fourth Sunday of Easter, the Secretariat on Clergy, Consecrated Life and Vocations is pleased to offer the results of the Ordination Class of 2022 CARA Study , taken of deacons preparing to be ordained to the priesthood this year.
We asked some of the members of the Ordination Class of 2022 to tell us something about themselves that others might find surprising. Their answers provide some insight as to how each discovered their vocational call. Congratulations to the Ordination Class of 2022!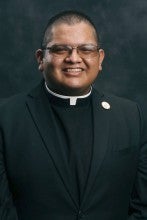 "I was born in the inner-city section of Los Angeles and given an opportunity of a lifetime by the De Salle Brothers of the Christian Schools to study at Cathedral High School, which has a lot to do with my passion (their spirituality has become a large part of my pastoral approaches with others) of wanting to empower our most vulnerable because they did just that with me." 
- Dcn. Guillermo Alonso, Archdiocese of Los Angeles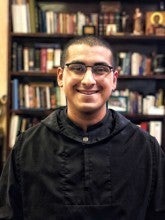 "I am from Las Vegas, Nevada and can play cards fairly well."
- Br. Lucius Amarillas, Order of St. Benedict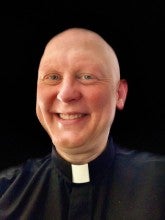 "I love live music and have been to over a hundred concerts." 
- Dcn. Russell Bergman, Archdiocese of Boston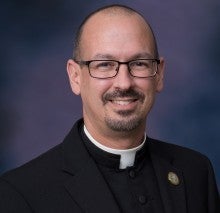 "I had wandered from the Church for many years after Confirmation, but Jesus finally caught my attention and set me on this path. I still enjoy a fun and relaxing round of golf with friends from time to time."
-Dcn. James Boulette, Diocese of Worcester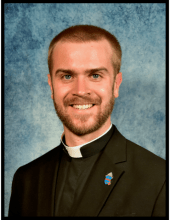 "I enjoy to cook, and travel abroad"
-Dcn. Phillip Briggs, Diocese of Arlington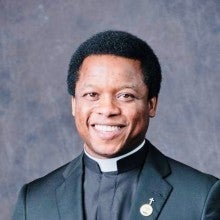 "I love soccer. Playing soccer is my greatest hobby, and I feel happy when playing it, but being an altar server since my childhood days till date is something I could not and will not substitute with anything. Serving at Mass makes me not only happy, but it gives me inner peace." 
-Dcn. Maxwell Chukwudiebere, Archdiocese of Boston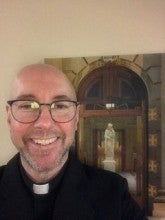 "I can finally accept -- though I still struggle with it -- the fact that I am not perfect and do not have to be. One of the greatest gifts of this journey through seminary formation has been getting to know and understand myself so that I can better answer God's call."
-Dcn. Joseph Franz, Diocese of Buffalo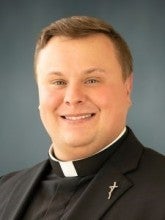 "I love working on classic cards. This hobby initially began when I was in junior high. In high school my father and I would get a classic truck that we would do a complete restoration on and this has continued even unto this day. I look forward to having my own garage again in order to get my hands dirty and invite the faithful into this hobby."
-Dcn. Andrew Gaffney, Archdiocese of Kansas City in Kansas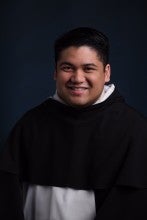 "I was five years old when I wanted to be a priest, but my father discouraged me from pursuing priesthood. I rediscovered my vocation again 25 years later while working in a laboratory. Truly, "The Lord does not delay his promise, as some regard 'delay,' but he is patient with you. (2 Peter 3:9). 
-Br. Joshua David Gatus, Order of Preachers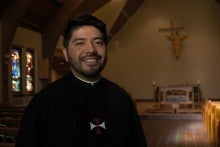 "I am a simple man that seeks to live the Gospel of Christ among the religious brothers and the people of God. I love to listen and learn about people's journeys of faith and personal development...I like to spend time gardening, playing music, and reading." 
-Br. Daniel Hernández Flores, Crosier Fathers and Brothers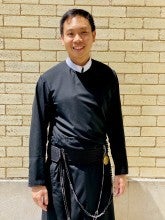 "My favorite drink is coffee. My favorite hobby is coffee. If you want to get to know me, make me a coffee." 
-Br. Thien Hoang, Redemptorists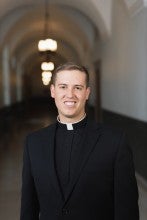 "I love hiking, watching movies, and eating pizza!" 
-Dcn. Ethan Hoying, Archdiocese of Cincinnati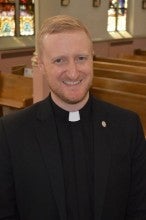 "I enjoy baking bread, especially sourdough. I also enjoy riding my bicycle as a way to de-stress and to get some exercise."
-Dcn. Craig Irwin, Oblates of St. Francis de Sales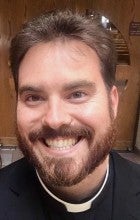 "I have Tourette's Syndrome and am very open about it. I've had it all my life."
-Dcn. Matthew Kane, Diocese of Colorado Springs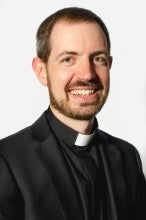 "I grew up in a Vincentian parish, went to a high school with a Franciscan principal, attended an Augustinian university, and discerned with the Dominicans before finding my home in the Jesuits."
-Dcn. David Kiblinger, Society of Jesus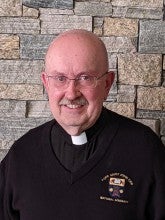 "When I retired after a career in Dentistry in 2015, entering the Seminary to begin a second career was not part of my retirement plan. But God has his own retirement plan for me."
-Dcn. Jerome Kleponis, Diocese of Harrisburg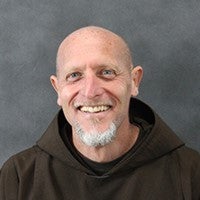 "I was studying for the priesthood, left to study law, and worked for 15 years as a prosecutor and then returned to the Order. My discernment process lasted 18 years. God is good and patient. Praised be our God."
-Br. Scott Leet, Capuchin Franciscans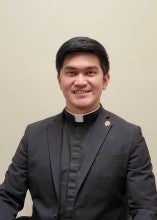 "I am the youngest in my class, entered seminary right out of school; God-willing, be ordained a priest at a tender age of 26."
-Dcn. Vic Karljohn Rouie Leviste, Diocese of Paterson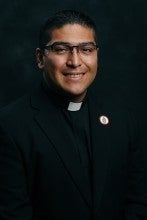 "I was baptized as an adult (19); but I heard the calling to the priesthood before I was baptized."
-Dcn. Daniel Lopez, Archdiocese of Los Angeles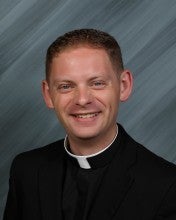 "I received my call directly from Jesus. I was at a Catholic camp and one morning at Mass, as the priest was preaching, I heard Jesus say to my heart, "You would enjoy doing that, and you would be good at it!" 
-Dcn. Joseph Menkhaus, Diocese of Cleveland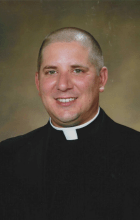 "I was an NCAA hockey referee before entering seminary. As a boy, my goal was always to play college hockey, but that did not happen, but I made it another way, and the communication and judgement skills I learned in refereeing were all part of God's plan to make me a better priest."
-Dcn. Derek Mobilio, Diocese of Worcester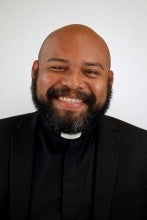 "I was a physics teacher; I love chess and soccer."
-Dcn. Roberto Moreno, Archdiocese of Newark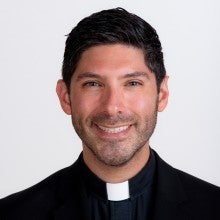 "I was a primary school educator before I entered the Jesuits and hopefully will be able to teach again in a parochial school setting in the near future."
-Dcn. Dan Nevares, Society of Jesus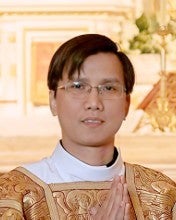 "The most rewarding part of the calling to be a priest is to have the opportunity to know God more, to love God more, and to serve God better by serving others. Therefore, I can be a witness of Truth, Love, and Peace for this world. "My grace is sufficient for you" (2 Cor. 12:9). For this reason, I believe that God will give me enough grace to be a part of God's plan in my life."
-Dcn. Cuong Van Nguyen, Diocese of Manchester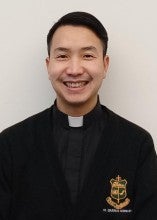 "I have listened to the song, "Here I Am, Lord" countless times. I love the chorus: "Here I am, Lord. Is it I, Lord? I have heard You calling in the night. I will go, Lord if You lead me, I will hold Your people in my heart." My friend, never underestimate the potential of one song. It's God's love letter being spoken to you. Give God your "Yes" and He will turn an ordinary man into a priest forever in the order of Melchizedek."
-Dcn. Ryan Nguyen, Archdiocese of Philadelphia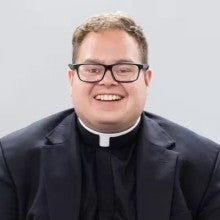 "I like to kayak. I particularly enjoy going at a leisurely pace as I take in the scenery around me."
-Dcn. Matthew Perronie, Archdiocese of Indianapolis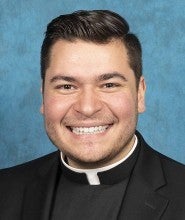 "I was really faced with making a decision of what God was calling me to do while studying abroad in Rome for a semester in undergrad. That really gave me the courage to say yes.
-Dcn. Christopher Pujol, Diocese of Greensburg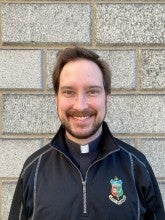 "I am a completely normal person, into all the stereotypical young adult things, who simply felt the call to God to give his entire life to Him. I love country music, sports, movies, and most of all the Holy Trinity!"
-Dcn. Daniel Reuwer, Diocese of Arlington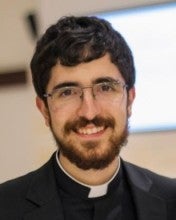 "I left behind my dream job working with self-driving cars...and I do not regret it one bit! Following Christ into the priesthood has been the most fulfilling adventure."
-Dcn. Fernando Ricaud Cavazos, Diocese of Austin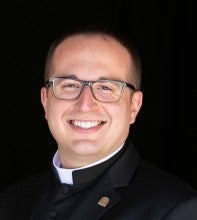 "Growing up, I was only ever asked what I wanted to be when I grew up, so I only really considered what it was that I might want to do. Once a priest invited me to ask what God might want for me and my life, my opened to His will in beautiful ways. Surrendering to His desires for my life has led to happiness, joy, and fulfillment in immeasurable ways."
-Dcn. Zachary Samples, Diocese of Springfield in Illinois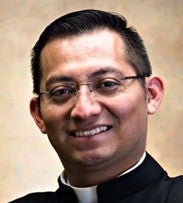 "I was a seminarian in Mexico but was very sick and I thought I was going to die. So, I decided to come to the United States to continue my priestly formation and recover my health. I am now in good health and have learned English in just three years!"
-Dcn. Uriel Santos, Archdiocese of Cincinnati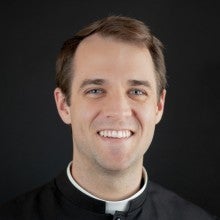 "I have fallen hard for espresso...I hope that American coffee won't hold it against me. In addition, karaoke at the NAC is one of my favorite activities."
-Dcn. Paul Sappington, Diocese of Kansas City-St. Joseph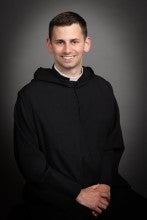 "I am also an Emergency Medical Technician and during my years in college and in seminary, I volunteered as an on-call EMT for the local fire department."
-Br. Aloysius Saransin, Order of St. Benedict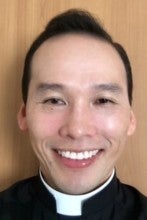 "When I was an altar server at 12 years old, I had a desire to be a future priest, but after graduating college, I had a good job, then I forgot my desire. One day, I gave some things to a beggar and he asked me "Are you a priest?" And then, I began to think of the vocation. Now I am very happy because I am content with Jesus to serve God's people."
-Dcn. Minh Tran, Archdiocese of Omaha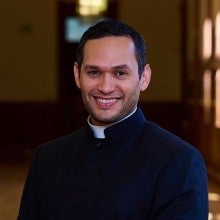 "I was an aerospace engineer for roughly 11 years prior to entering seminary. I am now getting the chance to write a thesis focusing on how faith and science work hand-in-hand when oriented towards Truth himself, which is God." 
-Dcn. Gerardo Vazquez, Archdiocese of San Francisco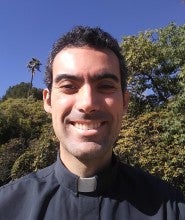 "I used to work in the animation industry before discerning the priesthood. At first I was afraid that I would have to give up my creative ambitions, but I learned that God calls us to use our gifts and talents, even in unexpected ways."
-Dcn. Daniel Vega, Archdiocese of Los Angeles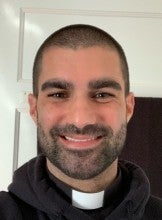 "I was a high school football coach before entering seminary. I'm grateful that the Lord has invited me to coach on His coaching staff, His Priesthood. Now, instead of the game of football, we're coaching His people in the game of life. What a great opportunity!"
-Dcn. Nick Ware, Diocese of Lafayette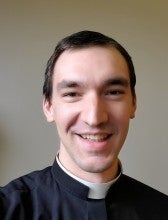 "I can Moonwalk and do the Robot."
-Dcn. Steven Weller, Diocese of La Crosse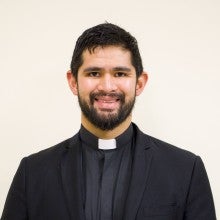 "A month after entering the seminary, I received a letter from Dallas University offering me a basketball scholarship -- an opportunity that is rarely offered to athletes from Guam (my country of origin). If I am in the seminary today, preparing for ordination this year, it is because of my experience in the Neocatechumenal Way: without the Neocatechumenal Way, I would not be in the seminary today."
-Dcn. Ashton Wong, Archdiocese of Newark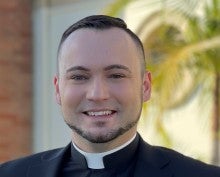 "I come from a country of St. John Paul II and share his zeal to serve pastorally in the Latino community of the United States. Indeed, "Juan Pablo, hermano, ya eres Mexicano!"
-Dcn. Kamil Ziolkowski, Archdiocese of Los Angeles 
Recent Ordination Class Reports
*archived reports available upon request