Meet the Ordination Class of 2023
In celebration of the World Day of Prayer for Vocations on Good Shepherd Sunday, the Fourth Sunday of Easter, the Secretariat on Clergy, Consecrated Life and Vocations is pleased to offer the results of the Ordination Class of 2023 CARA Study  taken of deacons preparing to be ordained to the priesthood this year.
We asked some of the members of the Ordination Class of 2023 to tell us something about themselves that others might find surprising. Their answers provide some insight as to how each discovered their vocational call. Congratulations to the Ordination Class of 2023!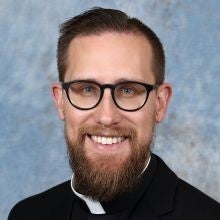 "I make latch hook rugs. It is a hobby that my maternal grandfather taught and inspired in me."
- Dcn. Christopher Beran, Diocese of Erie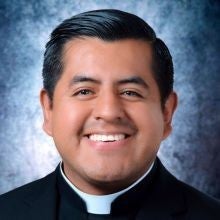 "I love hiking and fishing; I am a fan of spicy food."
- Dcn. Ignacio Cardenas Moran, Diocese of Peoria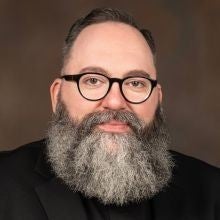 "I was a professional musician before my time in seminary. I played Contemporary Christian Music, and my band had a couple of songs on the Christian billboard charts."
- Dcn. Andrew Crabtree, Diocese of Knoxville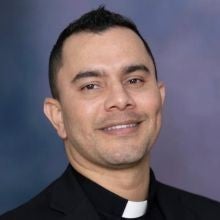 "Before I entered seminary life, I was working in the Ministry of Education in Colombia, where I had many good experiences. Additionally, I worked in the Catholic Missions in my brothers' parish. It was very rewarding working in the educational field, as I was able to help the educational, human, social, and religious formation of many people."
- Dcn. Gustavo Correa, Diocese of Worcester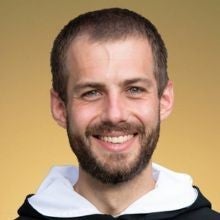 "I like to bake and will make donuts from scratch for special occasions." 
- Rev. Br. Jordan DeGuire, O.P., Order of Preachers, Dominican Province of St. Albert the Great
"I served as a counselor at the Pines Catholic Camp and had the camp name, "Pretzel." As a Dominican friar, I once made one giant pretzel for dinner large enough to feed 25 of my brothers in St. Louis."
- Rev. Br. Greg Dunn, O.P., Order of Preachers, Dominican Province of St. Martin de Porres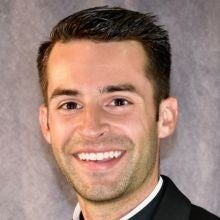 "I tried to run from this call to the priesthood. I just wanted to be a "normal guy" growing up. But following God's plan for my life has only made me more fully myself!" 
- Dcn. Brian Florin, Diocese of Fort Wayne-South Bend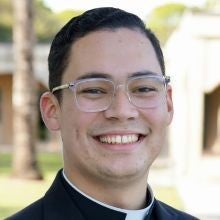 "I did not consider priesthood as my first option for my future plans. I wanted to study psychology, but the Lord had other plans for me. I learned how to let go of my own plans, fears, and doubts, and simply follow him." 
- Dcn. Angel Garcia, Diocese of Orlando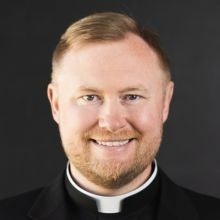 "I served in the United States Army for 13 years and deployed six times to Iraq and Afghanistan."
- Dcn. Jonathan Jergens, Archdiocese of Cincinnati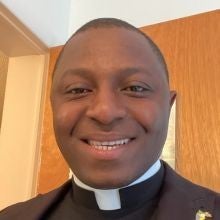 "I love singing, listening to music, cooking, and playing soccer. God willing, I'm looking forward to serving as a priest with my identical twin brother. "'Tis Grace hath brought me safe thus far, and grace will lead me home.'" 
- Dcn. Paul Kongnyuy, Archdiocese of Baltimore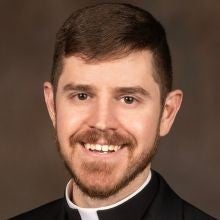 "I was shocked to receive a call to priesthood in prayer and even more shocked that I found the idea attractive. The prospect of leaving my business career and my plans for a family struck me as reckless, but deep down I knew a priestly vocation is a beautiful gift that should be embraced despite uncertainty and a sense of unworthiness."
- Dcn. Thomas LaPointe, Archdiocese of Mobile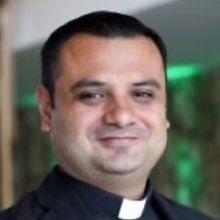 "Through experiencing sickness, I realized that I was called to be a priest and in which place I would serve him."
- Dcn. David Moreno, Diocese of Orange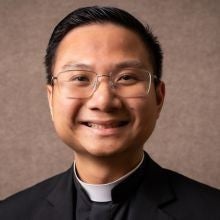 "I have many priests and religious on my dad's side of the family. I enjoy spending time in Eucharistic Adoration, being outside, listening to music, and learning about scientific discoveries."
- Dcn. Duoc "Dominic" Nguyen, Diocese of Davenport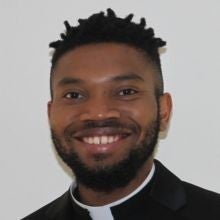 "My vocation to the priesthood was inspired by the self-giving love between my parents and extended to us, and by the priestly example of my childhood pastor, Msgr. Gabriel Eche. I enjoy drawing, painting, tailoring, and learning new skills; reading, giving homilies, engaging in a productive conversation; and playing soccer and ping pong."
- Dcn. John Okpara, Archdiocese of Philadelphia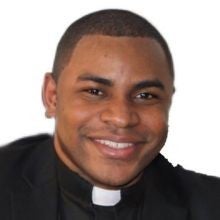 "I was a full-time businessman, traveling from one country to another searching for goods, but I never knew that God was interested in me and wanted me to search for human beings and to be a magnet of souls rather than searching for goods until I said yes to him." 
- Dcn. Kenneth Omeke, Archdiocese of Philadelphia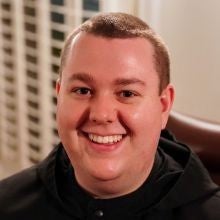 "I love playing board games with my Benedictine brothers in the monastery!"
- Rev. Br. Paschal Pautler, O.S.B., Order of St. Benedict, St. Bernard Abbey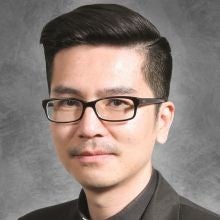 "I was working as a radio reporter and editor during my years in college back in Vietnam. In no way did I know the skills I acquired back then would now be so useful for me as an ordained minister."
- Dcn. Quang Pham, Society of the Divine Word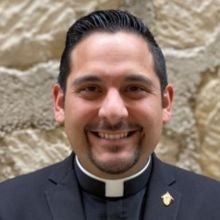 "I considered becoming a high school Catholic school teacher before entering the seminary. I have always enjoyed teaching and helping youth understand difficult subjects."
- Dcn. Bryant Rivas, Diocese of San Bernardino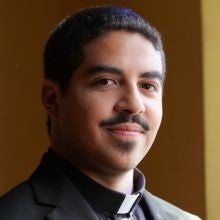 "Despite my short stature, I sing Bass and love doing so in choirs! I believe discovering my affinity to sing and chant in the seminary is both a grace and a sign from God to assist me in enriching the liturgical life of my future parishioners."
- Dcn. Emmanuel Sanchez, Archdiocese of Los Angeles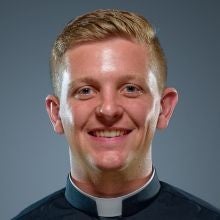 "I was president of my fraternity in college and although those friendships are lasting, it doesn't compare to the fraternity of the priesthood which is an eternal bond rooted in Christ."
- Dcn. Jacob Schneider, Diocese of Fort Wayne-South Bend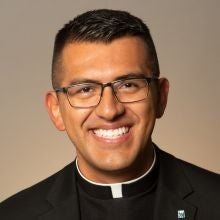 "People might be surprised to know I was voted Homecoming Duke my senior year of high school! I also really enjoy playing piano and spending time near the ocean!"
- Dcn. André Sicard, Diocese of Salt Lake City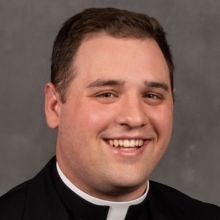 "I really enjoy spending time with my family and friends. It is always great to share a meal with others! During my free time, I enjoy virtual aviation through Microsoft Flight Simulator."
- Dcn. John Wilebski, Diocese of Crookston
Recent Ordination Class Reports
*archived reports available upon request