Online Dialogue in Celebration of the Ecumenical and Interreligious Guidebook: Care for Our Common Home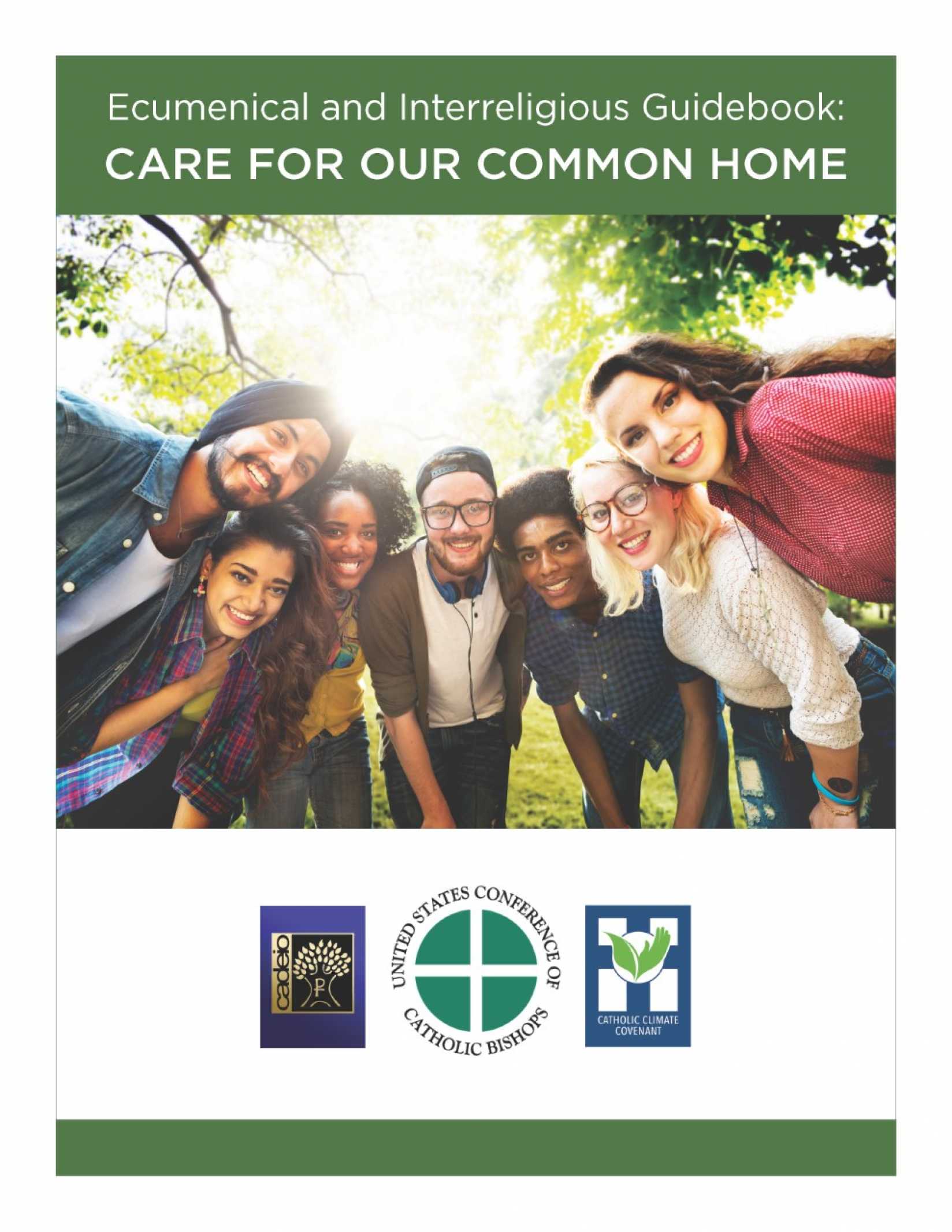 The second in its series, this dialogue celebrates the Ecumenical Guidebook: Care for Our Common Home . It was jointly published by the United States Conference of Catholic Bishops, Catholic Association of Diocesan Ecumenical and Interreligious Officers, and Catholic Climate Covenant.
Presenters include:
Cardinal Blase J. Cupich: Pope Francis appointed Cardinal Blase J. Cupich as the ninth Archbishop of Chicago on September 20, 2014, and to the Congregation for Bishops in 2016, to the Congregation for Catholic Education in 2017, and in 2020, to the Vatican Task Force to Assist Episcopal Conferences, Congregations of Religious and Societies of Apostolic Life in preparing and updating guidelines for the protection of minors. Cardinal Cupich also serves on the following United States Conference of Catholic Bishops committees: Ecumenical and Interreligious Affairs and is Co-Chair of the National Dialogue Initiative with Muslims; Subcommittee for the Church in Central and Eastern Europe, Chair; and the Ad Hoc Committee Against Racism. He is an Executive Member of The Catholic Mutual Relief Society and Chancellor of the Catholic Church Extension Society and the University of St. Mary of the Lake.
Rabbi David Rosen, KSG, CBE: The former Chief Rabbi of Ireland is International Director of Interreligious Affairs of the AJC. He is a member of the Chief Rabbinate of Israel's Committee for Interreligious Dialogue. Among his various honorary positions, he is an International President of the World Conference on Religion and Peace, and the Jewish member of the Board of Directors of the King Abdullah bin Abdulaziz International Center for Interreligious and Intercultural Dialogue. Pope Benedict XVI bestowed upon Rabbi Rosen a Papal Knighthood in recognition of his contribution to promoting Catholic-Jewish reconciliation and he was made a Commander of the British Empire by Queen Elizabeth II for his interfaith work.
Imam Saffet Abid Catovic: A long-time American Muslim Community Organizer/Activist and Environmental Leader, he is a member of the Parliament of the World's Religions Climate Action Taskforce and Board of Trustees, member of the Statewide Clergy Council and board member of Faith in New Jersey, Senior Muslim advisor to GreenFaith, Chair of Green Muslims of New Jersey, founding member of the Islamic Society of North America's (ISNA) Green Initiatives, consultant to the Drafting Committee of the Islamic Declaration on Global Climate Change, founding member of the Global Muslim Climate Network, Executive Board Member of Muslim Alliance in North America (MANA), and Muslim Chaplain at Drew University where he received his MA in Religion and Society, specializing in Religion and the Environment
Moderated by Fr. Walter F. Kedjierski, Executive Director, Secretariat for Ecumenical and Interreligious Affairs, USCCB