Novena for the Legal Protection of Human Life: August 24, 2018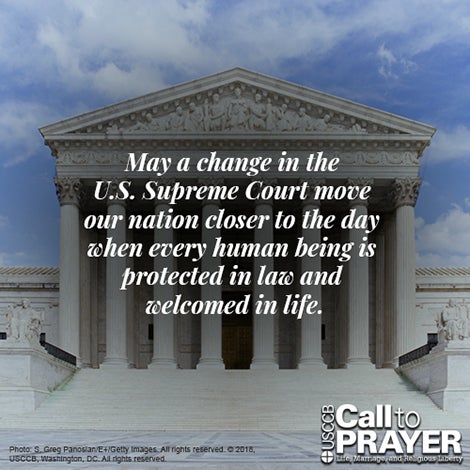 Pray

Maya change in the U.S. Supreme Court move our nation closer to the day when every human being is protected in law and welcomed in life.
Our Father..., Hail Mary..., Glory Be...


Fast
Offer a sacrifice for the intention.
(Ideas for fasting.)

Learn

Roe's extreme abortion license is not widely supported.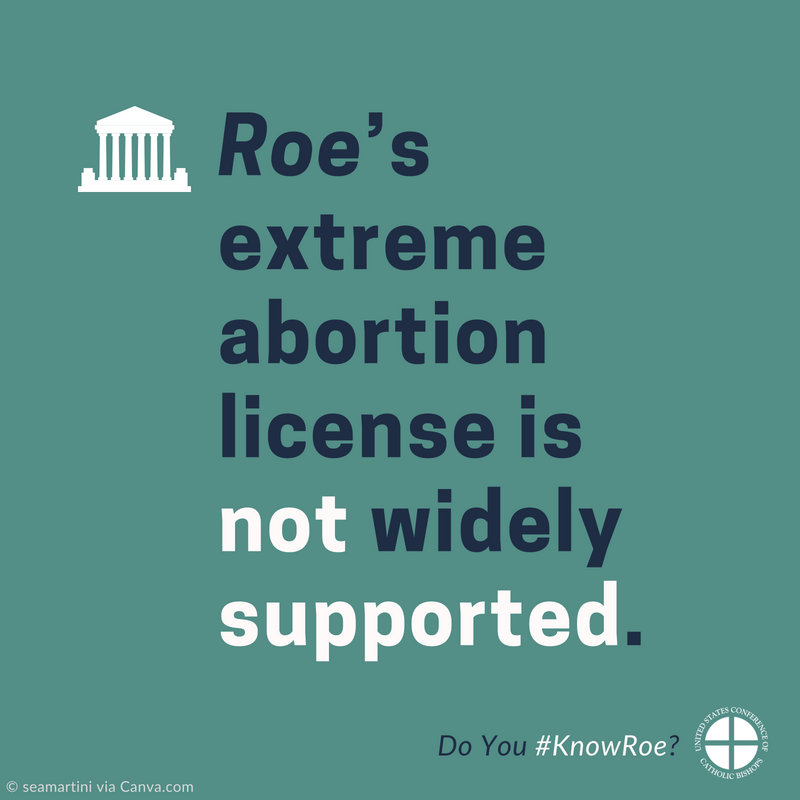 Abortion advocates claim that Roe enjoys broad public support and some recent polls seem to provide evidence for this claim. But most polls don't explain Roe's extreme abortion license and some misrepresent it. For example, a 2016 Pew Research Center poll claims 69% of Americans favor Roe v. Wade and 28% oppose it.1 But the poll wrongly describes Roe as establishing "a woman's constitutional right to an abortion, at least in the first three months of pregnancy."  The fact is, Roe made abortion legal through all 9 months of pregnancy and for virtually any reason.2 
The vast majority of Americans oppose the policy of nearly unlimited abortion dictated by Roe, and most believe abortion should not be legal for the reasons it is most often performed. A June 2018 Gallup poll shows that 72% of Americans said abortion should be illegal in the second trimester and 87% said abortion should be illegal in the last trimester.3  A 2018 Marist poll shows that 51% of women said abortion should never be permitted (9%) or permitted only in cases of rape, incest, and to save the woman's life (42%).4
So why do polls show a majority of Americans favoring Roe v. Wade?  Because they don't really know what Roe did.

---
1 Pew Research Center poll, November 30-December 5, 2016.
2 See supra notes i-v.
3 Gallup Poll, June 2018.
4 Marist Poll, January 2018.