Novena for the Legal Protection of Human Life: August 31, 2018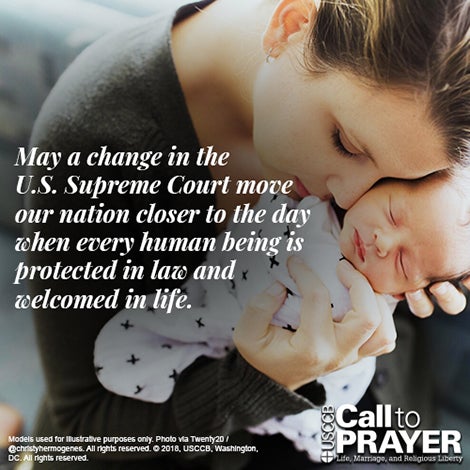 Pray

Maya change in the U.S. Supreme Court move our nation closer to the day when every human being is protected in law and welcomed in life.
Our Father..., Hail Mary..., Glory Be...


Fast
Offer a sacrifice for the intention.
(Ideas for fasting.)

Learn

Roe is bad Constitutional law.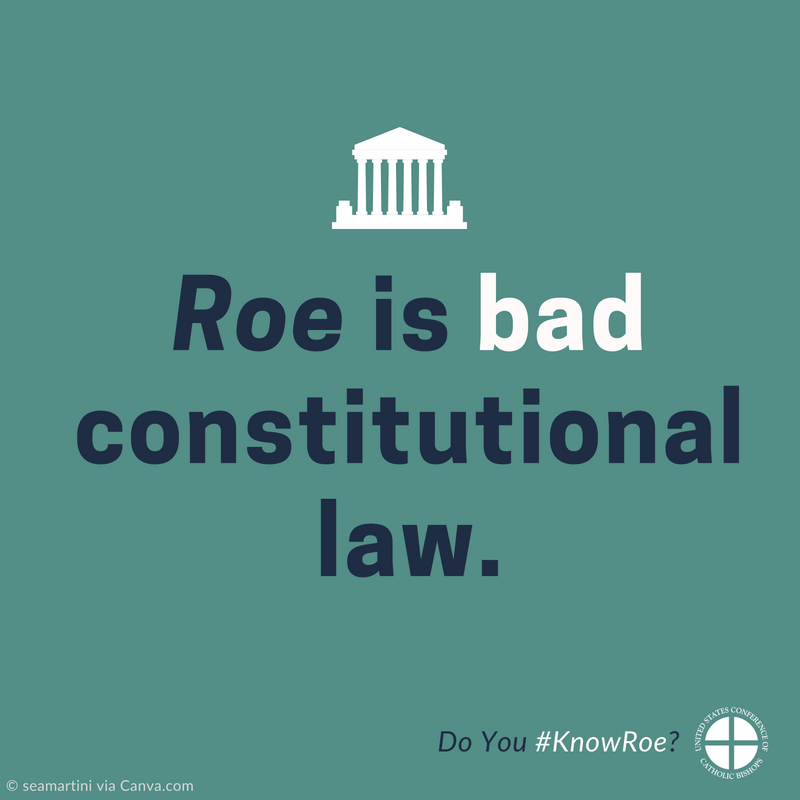 Even legal experts who support abortion believe Roe is not well-reasoned and is a case of extreme judicial overreach.
The late Yale Law Professor John Hart Ely said, Roe v Wade is "a very bad decision…because it is not constitutional law and gives almost no sense of an obligation to try to be."1
Attorney Edward Lazarus, former law clerk to Roe's author, Justice Blackmun, put it this way: "As a matter of constitutional interpretation and judicial method, Roe borders on the indefensible… [It is] one of the most intellectually suspect constitutional decisions of the modern era."2
Harvard Law Professor Lawrence Tribe criticized Roe saying, "behind its own verbal smokescreen, the substantive judgment on which it rests is nowhere to be found."3
Justice Sandra Day O'Connor said, "The Court's abortion decisions have already worked a major distortion in the Court's Constitutional jurisprudence…no legal rule or doctrine is safe from ad hoc nullification by this Court."4
And then-Circuit Judge (now Justice) Ruth Bader Ginsburg said Roe "ventured too far in the change it ordered and presented an incomplete justification for its action."5
When experts on both sides of the abortion debate agree that
Roe
is bad law, reversing it makes good legal sense and would return abortion policy back to the people to be decided through the democratic process.

---
1 "The Wages of Crying Wolf: A Comment on Roe v. Wade," 82 Yale L. J.  920, 947 (Apr. 1973), https://pdfs.semanticscholar.org/57de/57a09824f1bdca05e47c898a46e717618d23.pdf.
2 "The Lingering Problems with Roe v. Wade, and Why the Recent Senate Hearings on Michael McConnell's Nomination Only Underlined Them," FindLaw (Oct. 3, 2002), https://supreme.findlaw.com/legal-commentary/the-lingering-problems-with-roe-v-wade-and-why-the-recent-senate-hearings-on-michael-mcconnells-nomination-only-underlined-them.html.
3 "Foreword: Toward a Model of Roles in the Due Process of Life and Law," 87 Harv. L. Rev. 1, 7 (Nov. 1973).
4Thornburgh v. American College of Obstetricians and Gynecologists, 476 U.S. 747, 814 (1986) (O'Connor, J., dissenting)
5 "Some Thoughts on Autonomy and Equality in Relation to Roe v. Wade," 63 N.C. L. Rev. 375, 376 (Jan. 1985).