Novena por la Protección Legal de la Vida Humana: 17 de agosto de 2018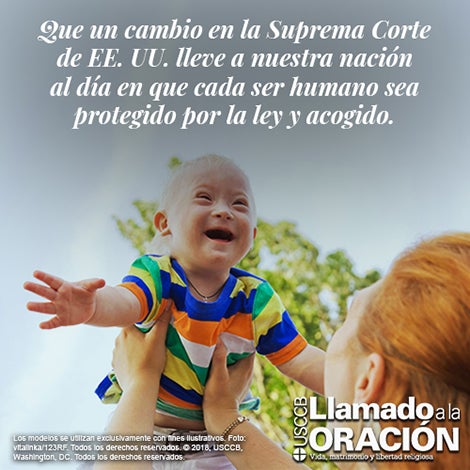 Rezar

Que un cambio en la Suprema Corte de EE. UU.lleve a nuestra nación al día en que cada ser humano sea protegido por la ley y acogido.
Padre Nuestro ... Ave María... Gloria al Padre...
Ayunar

Ofrecer un sacrificio por cada intención.
(Ideas para ayunar.)

aprender
El aborto no es atención de la salud.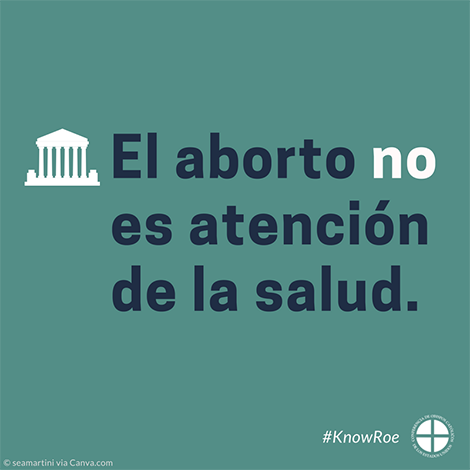 Los defensores del aborto hablan como si el aborto fuera parte de la atención de la salud, un procedimiento que es moral y emocionalmente equivalente a extirpar quirúrgicamente las amígdalas o el apéndice. A menudo se expresa como algo tan moralmente neutral que solo unos pocos atípicos religiosos lo consideran objetable. Sin embargo, en realidad, la gran mayoría, más de un 85%, de obstetras / ginecólogos, provenientes de muchas religiones o sin fe, se niegan a estar asociados con el aborto o a realizarlos.1 Además, según el Instituto Pro-aborto Guttmacher, 86% de los hospitales no participaron en abortos.2 Finalmente, incluso Roe reconoce que el aborto es diferente a otros procedimientos realizados por un profesional de la salud y que los bebés por nacer merecen cierta protección.3 El aborto no es atención de la salud y ocasionamos gran perjuicio a las mujeres y a los proveedores de servicios de salud al fingir que sí lo es.

____________________________________________________________________________________________
1 Debra B. Stulberg, et al., "Abortion Provision Among Practicing Obstetrician-Gynecologists," Obstetrics and Gynecology, 118, no. 3 (septiembre de 2011): 609-614, https://journals.lww.com/greenjournal/Fulltext/2011/09000/Abortion_Provision_Among_Practicing.16.aspx.
2 Stanley K Henshaw, "Abortion Incidence and Services in the United States, 1995–1996," Perspectives on Sexual & Reproductive Health 30, no. 6 (noviembre / diciembre de 1998): 263-70, https://www.guttmacher.org/journals/psrh/1998/11/abortion-incidence-and-services-united-states-1995-1996.
3 El derecho a la privacidad, sin importar su base, es lo suficientemente amplio como para cubrir la decisión del aborto; que el derecho, sin embargo, no es absoluto y está sujeto a algunas limitaciones; y que en algún momento los intereses del estado en cuanto a la protección de la salud, los estándares médicos y la vida prenatal se vuelvan dominantes . . . La mujer embarazada no puede aislarse en su intimidad. Ella lleva un embrión y, más tarde, un feto . . . Por lo tanto, la situación es intrínsecamente diferente de [otras situaciones en las que la Corte ha reconocido un derecho constitucional de privacidad, como] intimidad conyugal, o posesión en el dormitorio de material obsceno, o matrimonio, o procreación, o educación". (Énfasis agregado) Roe, en 155 y 159.