Novena por la Protección Legal de la Vida Humana: 21 de septiembre de 2018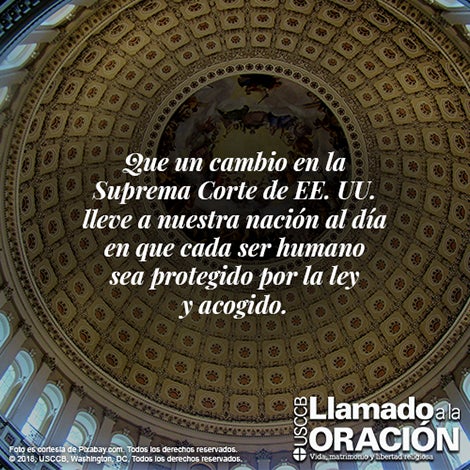 Rezar


Que un cambio en la Suprema Corte de EE. UU.lleve a nuestra nación al día en que cada ser humano sea protegido por la ley y acogido.
Padre Nuestro ... Ave María... Gloria al Padre...


ayunar

Ofrecer un sacrificio por cada intención.
(Ideas para ayunar.)


aprender
El aborto detiene un corazón que late.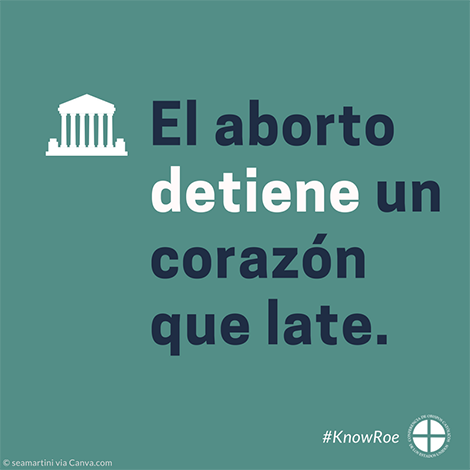 Los defensores del aborto generalmente se refieren al ser humano que crece en el útero de su madre en términos deshumanizantes como "producto de la concepción" y sugieren que la mayoría de los abortos se realizan antes de que los órganos fetales estén funcionando.
En realidad, la gran mayoría se realiza después de que el corazón del feto ha comenzado a latir. El corazón de un bebé comienza a latir aproximadamente a los 21 o 22 días después de la fecundación.1 Eso es alrededor de 3 semanas de desarrollo. La gran mayoría de los abortos en  Estados Unidos se realiza bien después de este punto.2

_____________________________________________________________________________________________
1 Keith L. Moore y T.V.N. Persaud, The Developing Human: Clinically Oriented Embryology, 7ª ed. (Philadelphia: W.B. Saunders Co., 2003), 330. 
2 El 60% se realiza después de la 6ª semana de "edad gestacional" contada a partir del último período menstrual o la 4ª semana de desarrollo. Tara C. Jatlaoui, et al., "Vigilancia del aborto-Estados Unidos, 2014", Morbidity and Mortality Weekly Report, Surveillance Summaries 66, no. 24 (2017), 1-48.