Novena por la Protección Legal de la Vida Humana: 31 de agosto de 2018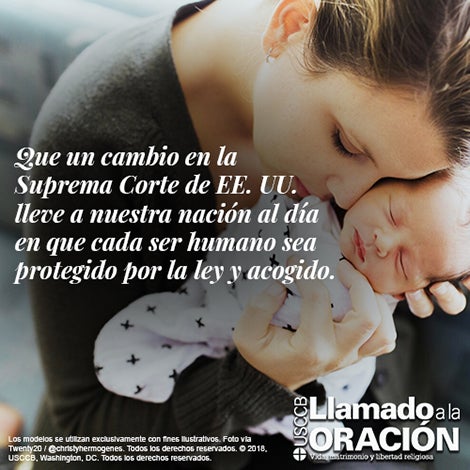 Rezar

Que un cambio en la Suprema Corte de EE. UU.lleve a nuestra nación al día en que cada ser humano sea protegido por la ley y acogido.
Padre Nuestro ... Ave María... Gloria al Padre...
Ayunar

Ofrecer un sacrificio por cada intención.
(Ideas para ayunar.)

aprender
Roe es una mala ley constitucional.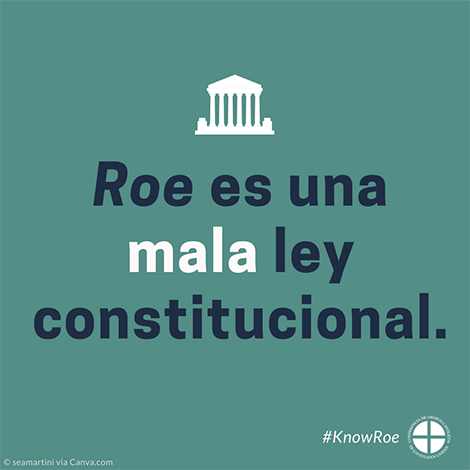 Incluso los expertos legales que apoyan el aborto creen que Roe no está bien razonada y es un caso extremo de exceso judicial.
El fallecido profesor de derecho de Yale John Hart Ely dijo, Roe vs Wade es "una decisión muy mala... porque no es una ley constitucional y casi no tiene sentido de la obligación de intentar serlo".1
El abogado Edward Lazarus, ex secretario de justicia del autor de Roe, Justice Blackmun, lo expresó de la siguiente manera: "Como una cuestión de interpretación constitucional y método judicial, Roe colinda con lo indefendible. . . Es una de las decisiones constitucionales más intelectualmente sospechosa de la era moderna".2
El profesor de derecho de Harvard, Lawrence Tribe, criticó a Roe diciendo que "detrás de su propia cortina de humo verbal, el juicio sustantivo sobre el que descansa no se encuentra en ninguna parte".3
La jueza Sandra Day O'Connor dijo: "Las decisiones de la Corte referentes al aborto ya han causado una gran distorsión en la jurisprudencia constitucional de la Corte... ninguna norma legal o doctrina está a salvo de la anulación ad hoc por esta Corte.4
Y la entonces jueza de Circuito (ahora jueza de la Corte Suprema) Ruth Bader Ginsburg dijo que Roe "se arriesgó demasiado en el cambio que ordenó y presentó una justificación incompleta para su acción".5
Cuando los expertos en ambos lados del debate sobre el aborto acuerdan que Roe es una mala ley, anularla tiene sentido legal y devolvería la política de aborto a los ciudadanos para que sea definida por medio del proceso democrático.

_____________________________________________________________________________________________
1 John Hart Ely, "The Wages of Crying Wolf: UA Comment on Roe v. Wade", Yale Law Journal 82, no. 5 (abril de 1973): 947, https://pdfs.semanticscholar.org/57de/57a09824f1bdca05e47c898a46e717618d23.pdf.
2 Edward Lazarus, "The Lingering Problems with Roe v. Wade, and Why the Recent Senate Hearings on Michael McConnell's Nomination Only Underlined Them", FindLaw, 3 de octubre de 2002, https://supreme.findlaw.com/legal-commentary/the-lingering-problems-with-roe-v-wade-and-why-the-recent-senate-hearing-on-michael-mcconnells-nomination-only-sublined-them.html.
3 Lawrence H. Tribe, "Foreword: Toward a Model of Roles in the Due Process of Life and Law," Harvard Law Review, 87, no. 1, (noviembre de 1973): 7.
4Thornburgh v. American College of Obstetricians and Gynecologists, 476 U.S. 747 (1986) (discrepancia O'Connor ), en 814.
5 Ruth Bader Ginsburg, "Some Thoughts on Autonomy and Equality in Relation to Roe v. Wade", 63 63 North Carolina Law Review 63, no. 2 (enero de 1985): 376, http://scholarship.law.unc.edu/cgi/viewcontent.cgi?article=2961&context=nclr.