Novena por la Protección Legal de la Vida Humana: 7 de septiembre de 2018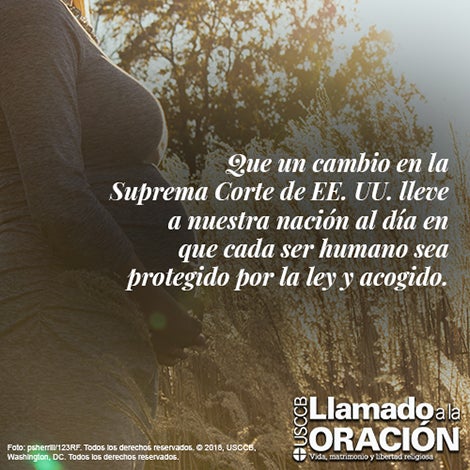 Rezar
Que un cambio en la Suprema Corte de EE. UU.lleve a nuestra nación al día en que cada ser humano sea protegido por la ley y acogido.
Padre Nuestro ... Ave María... Gloria al Padre...
Ayunar
Ofrecer un sacrificio por cada intención.
(Ideas para ayunar.)
aprender
Las leyes antiabortistas pueden reducir y, de hecho, reducen la tasa de abortos.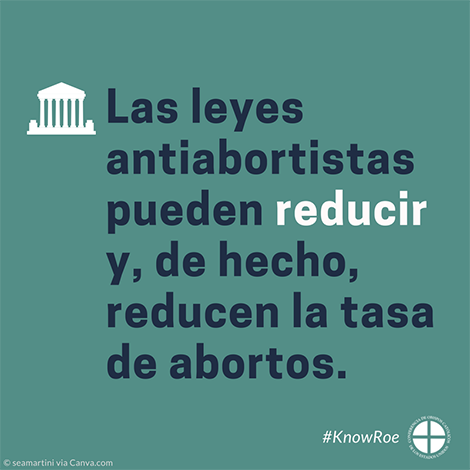 La mayoría de las personas en ambos lados del debate sobre el aborto están de acuerdo en que reducir el número de abortos es un resultado deseable. Mientras que algunos argumentan que la anticoncepción es la clave para reducir la tasa de aborto, la evidencia del mundo real no respalda eso. En cambio, las investigaciones muestran que, incluso cuando a las mujeres se les proporcionaba anticonceptivos de emergencia gratuitos con anticipación, la tasa de embarazo y aborto seguía siendo estadísticamente equivalente a la de quienes no recibían dicha anticoncepción.1 De hecho, la disponibilidad de anticonceptivos y abortos puede aumentar la tasa de embarazos no deseados (así como las infecciones de transmisión sexual) ya que los estudios muestran que las personas adoptan conductas más frecuentes y riesgosas si creen que su riesgo ha disminuido.2 Por otro lado, la evidencia sugiere que las leyes que restringen el financiamiento del aborto (como la enmienda Hyde que impide que los fondos de Medicaid se usen para abortos) o limitar su disponibilidad, involucrar a los padres y proporcionarles a las mujeres más información reducen la tasa de abortos.3 Desafortunadamente, Roe, su compañera Doe, y algunas sentencias posteriores se han utilizado para invalidar muchas leyes destinadas a reducir la tasa de abortos.

_____________________________________________________________________________________________
1 Conferencia de Obispos Católicos de los Estados Unidos, "Hoja informativa: anticoncepción de emergencia no puede reducir el embarazo y el aborto no deseados", 5 de junio de 2014 (citando datos fidedignos), http://www.usccb.org/issues-and-action/human-life-and-dignity/contraception/fact-sheets/emergency-contraception-fails-to-reduce-unintended-pregnancy-abortion.cfm.
2 Para más información, consulte las hojas de datos de USCCB: "La anticoncepción de emergencia no reduce las tasas de los embarazos ni los abortos no deseados" y "El mayor acceso a anticonceptivos no reduce los abortos", 17 de marzo de 2011, http://www.usccb.org/issues- and-action/human-life-and-dignity/contraception/facts-sheets/greater-access-to-contraception-does-not-reduce-abortions.cfm.
3 Michael J New, "Analyzing the Effect of Anti-Abortion US State Legislation in the Post-Casey Era", State Politics and Policy Quarterly 11, no. 1 (Marzo de 2011), 42, http://journals.sagepub.com/doi/abs/10.1177/1532440010387397.