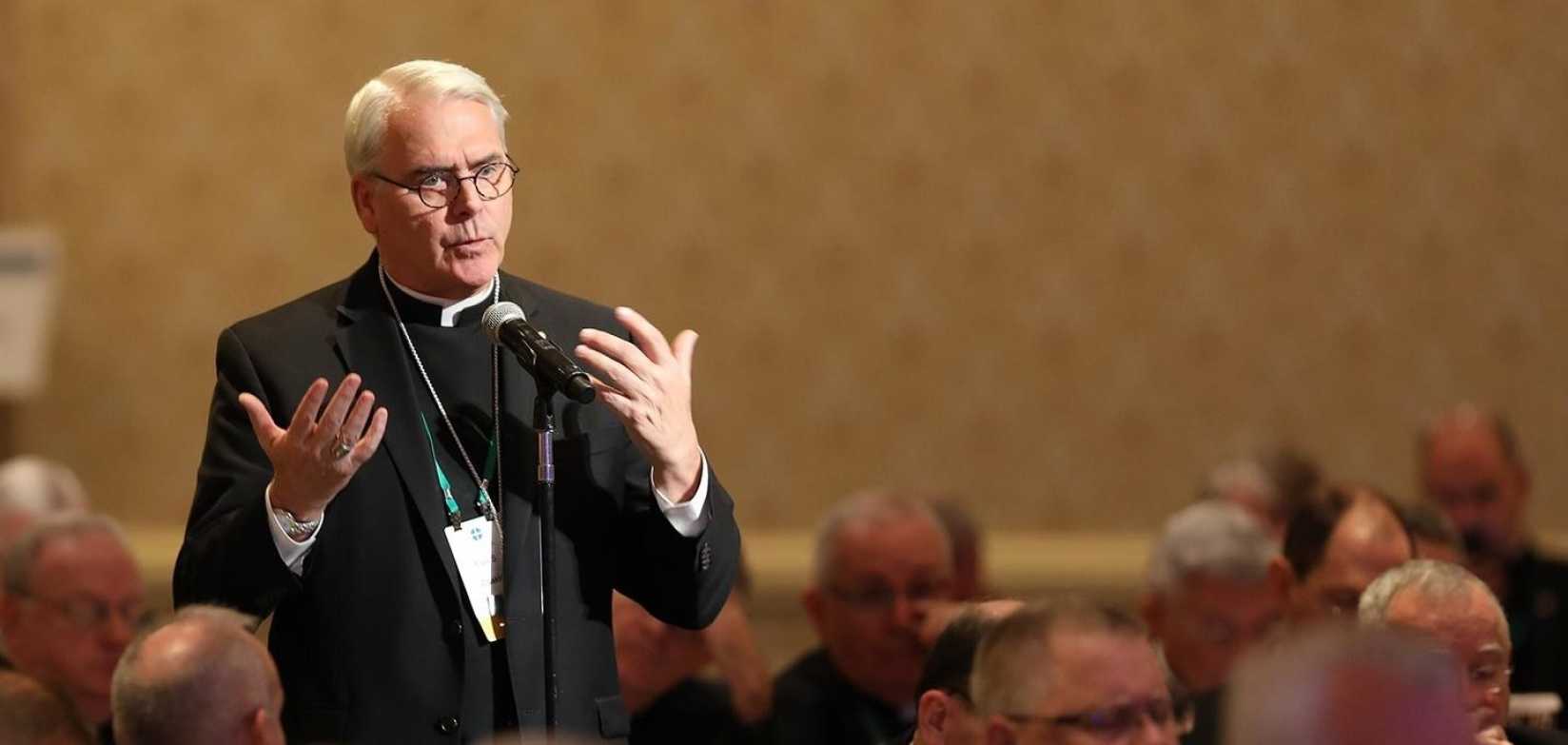 Bishop Chairman Calls on Congress, White House to Reach a Deal on COVID Relief that Prioritizes Urgent Needs
WASHINGTON – Archbishop Paul S. Coakley of Oklahoma City, chairman of the U.S. Conference of Catholic Bishops' (USCCB) Committee on Domestic Justice and Human Development, issued a statement calling on lawmakers in Congress and the White House to reach a deal on the next COVID relief package that meets the urgent needs of the nation:
"Earlier this year, the leaders of our government reached a bipartisan deal that provided significant relief to those suffering from the health and economic crises that we continue to experience. Many of the good relief measures in that previous package are running out. Families and individuals are having trouble affording food, housing, and health care, and hunger-related crises grow internationally. Many non-public schools must choose between reopening and permanent closure and require additional assistance to safely reopen. Hospitals are bracing for a spike of cases in the Fall and continue to experience fewer preventative and elective health visits. Cases are spiking in detention centers, prisons and jails. Many businesses and charities are suffering dire hardship again. States, cities, and towns face shortfalls providing essential services. Today, I ask our leaders in Washington to once again set aside their differences in order to reach an agreement that prioritizes the poor and vulnerable.
"My brother bishops and I have written multiple times with specific recommendations on how to meet the needs of this moment. It is imperative to act soon. May God grant all those participating in negotiations a heart that eagerly responds to the cry of the poor."      
 
The following are USCCB letters to Congress outlining policy priorities:
###
Media Contacts:
Chieko Noguchi or Miguel Guilarte
202-541-3200
The best of the USCCB,
right in your inbox
Sign Up for Our Email Newsletter