Scenes on a mid-August day near the Vatican
In the weeks surrounding the Aug. 15 feast of the Assumption of Mary, Italians go on vacation. Especially in Rome, the coffee bars, restaurants and shops that are not closed for the whole month close for a week or two. Near the Vatican, a few places stay open to cater to the tourists. Gelato shops and the ever-flowing fountains are particularly popular.
All photos by Lola Gomez for Catholic News Service.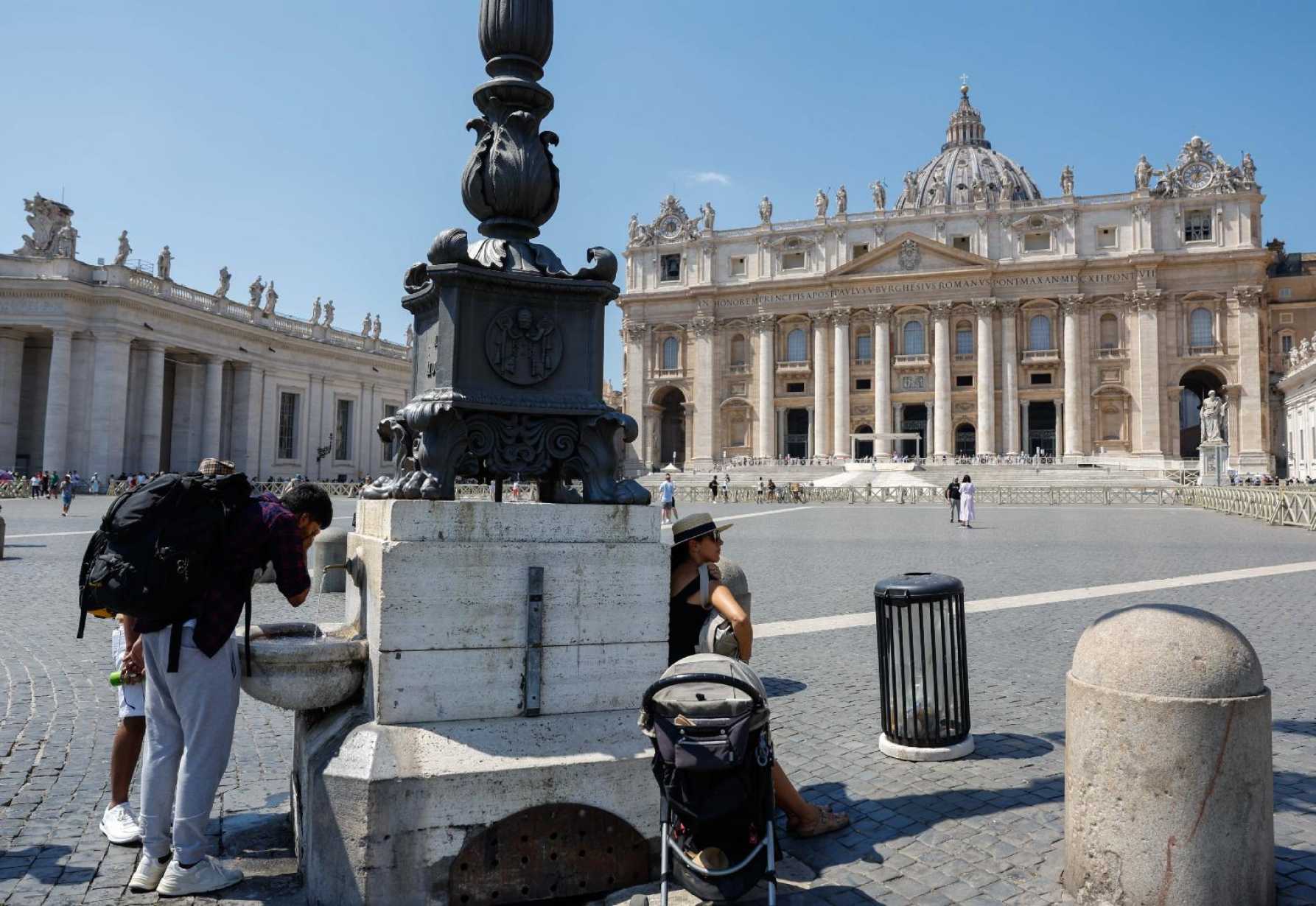 Visitors in St. Peter's Square at the Vatican cool off with a drink of water or in a tiny piece of shade Aug. 17, 2023. (CNS photo/Lola Gomez)