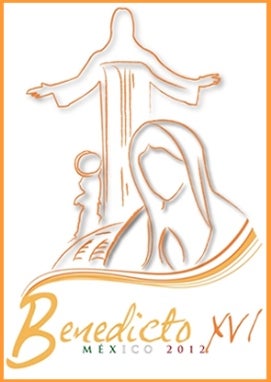 Pope Benedict XVI met with Cuban President Raul Castro, Mexican President Felipe Calderon and bishops and Catholics from the region when he visited Mexico and Cuba in March, 2012.  It was the final visit of his papacy to the Americas.

During the visit, he greeted bishops of Latin America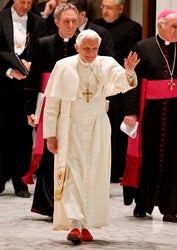 and the Caribbean and prayed at the shrine of Our Lady of Charity of El Cobre in Cuba.  It was his third visit to the Americas after the United States in 2008 and Brazil in 2007.
After a 14-hour flight from Rome to Mexico, the pope arrived in Leon, Mexico for a March 23-26 visit. He later took the three-and-a-half-hour flight to Cuba, where he visited Santiago de Cuba and Havana March 26-28. He arriveed back in Rome after a 10-hour flight March 29.
During his trip, Pope Benedict celebrated three outdoor Masses, including one marking the 400th anniversary of the Virgin of Charity of El Cobre, patroness of Cuba.
In Mexico, he had a special meeting with children and a vespers service with bishops from Latin America, and in Cuba he made a private visit to the shrine of Our Lady of Charity of El Cobre.
NEWS AND INFORMATION ABOUT THE APOSTOLIC JOURNEY to Cuba & Mexico


Experience the richness of your faith