November 16-19 in Baltimore

The U.S. Conference of Catholic Bishops (USCCB) will gather for their annual Fall General Assembly, November 16-19, in Baltimore. 
Monitor this page for the latest USCCB news releases, the agenda, speeches, action item and election results, the live stream and video on-demand. 
Coverage from Catholic News Service.


USCCB News Releases

...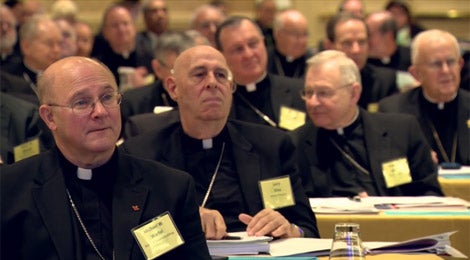 U.S. bishops at the General Assembly 2015 Fall Meeting held in Baltimore. The meeting opens with a statement on religious persecution.
Experience the richness of your faith