November 14-16 in Baltimore

The U.S. Conference of Catholic Bishops (USCCB) will gather for their annual Fall General Assembly, November 14-16, 2016, in Baltimore, Maryland. 
Monitor this page for the latest USCCB news releases, the agenda, speeches, action item and election results, the live stream and video on-demand. 
Coverage from Catholic News Service
USCCB News Releases

...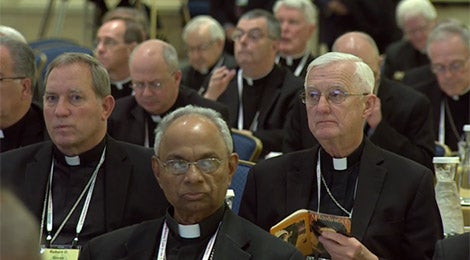 U.S. bishops at the General Assembly 2016 Fall Meeting held in Baltimore. The bishops in opening prayer at the beginning of the afternoon session.
Experience the richness of your faith