Pope Francis' pontificate: A timeline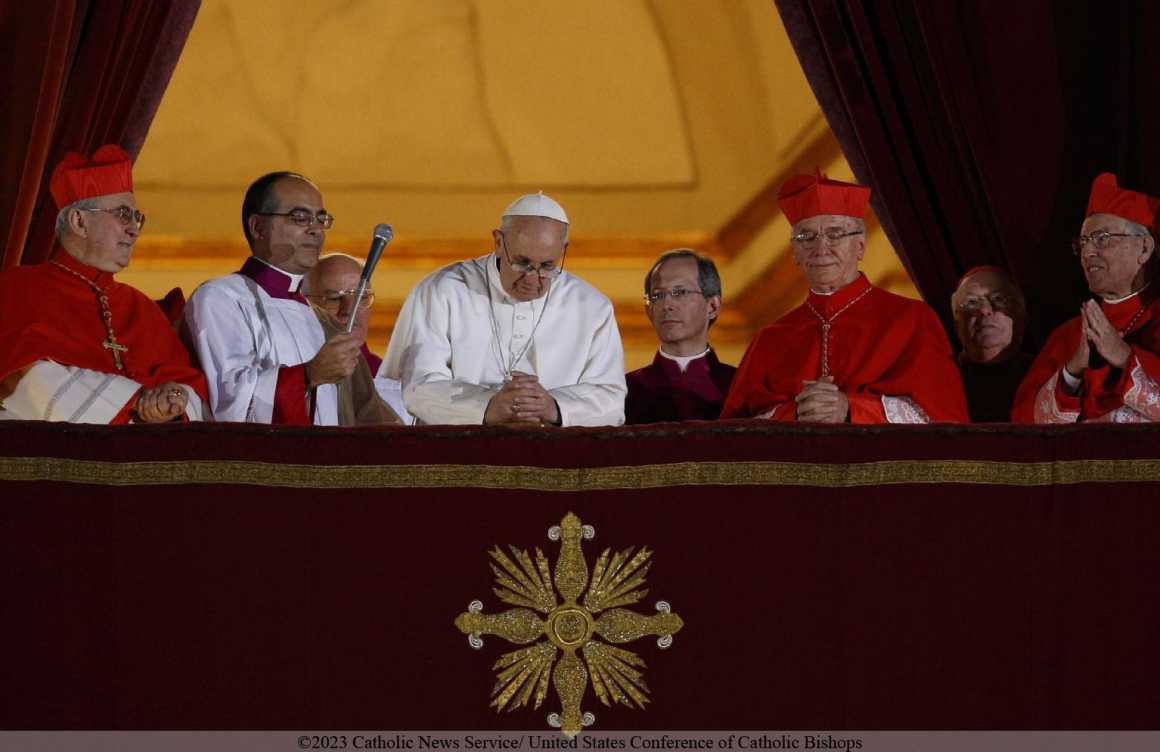 2013, March 13
Cardinal Jorge Mario Bergoglio of Buenos Aires, Argentina, is elected pope on the second day of the conclave becoming the first pope from the Southern Hemisphere and the first non-European elected in almost 1,300 years. The Jesuit was also the first member of his order to be elected pope and the first member of any religious order elected in nearly two centuries.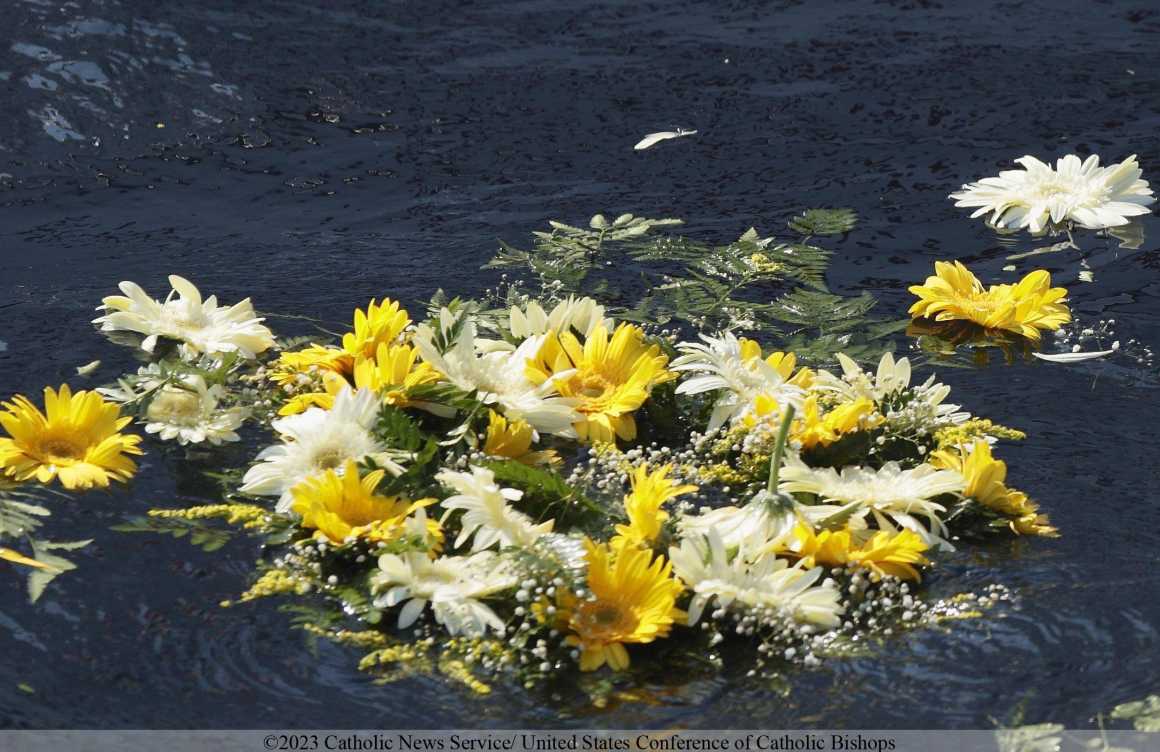 2013, July 8
Pope Francis makes his first trip outside of Rome, choosing to go to the Italian island of Lampedusa to underline the plight of migrants crossing the Mediterranean and the countless lives lost at sea.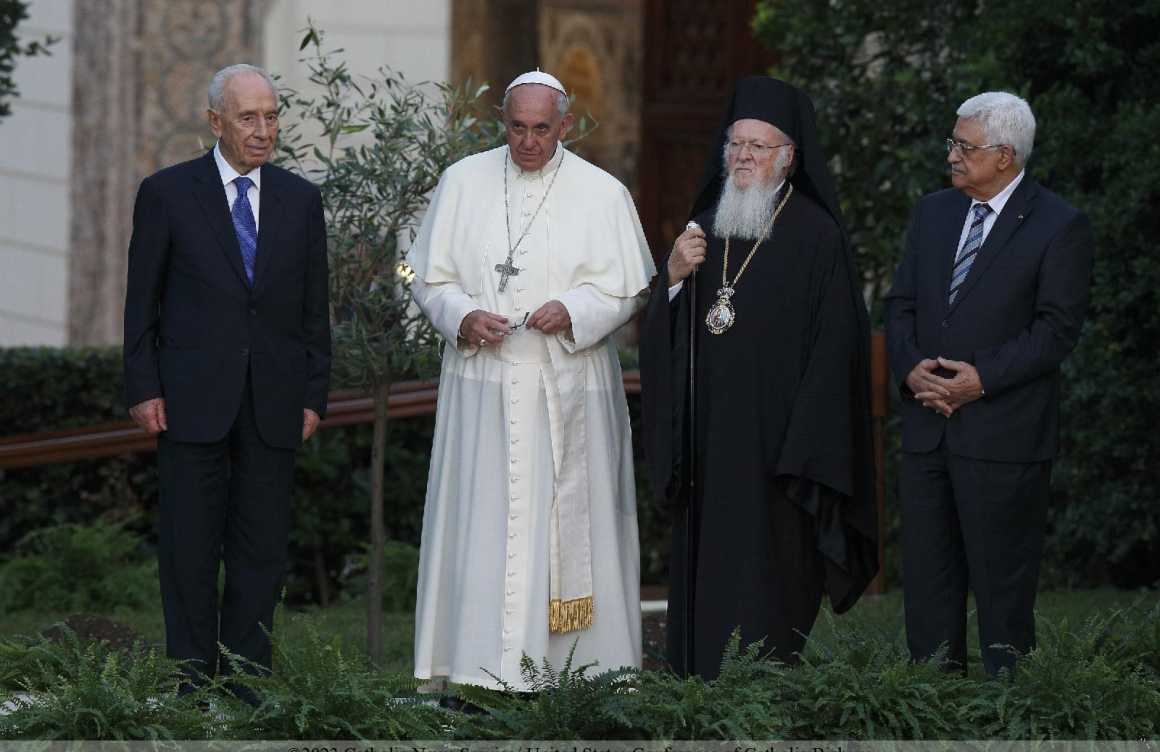 2014, June 8
Pope Francis, Israeli President Shimon Peres, Palestinian President Mahmoud Abbas, Orthodox Ecumenical Patriarch Bartholomew of Constantinople and others come together in the Vatican Gardens for an unprecedented gathering to pray for peace in the Holy Land.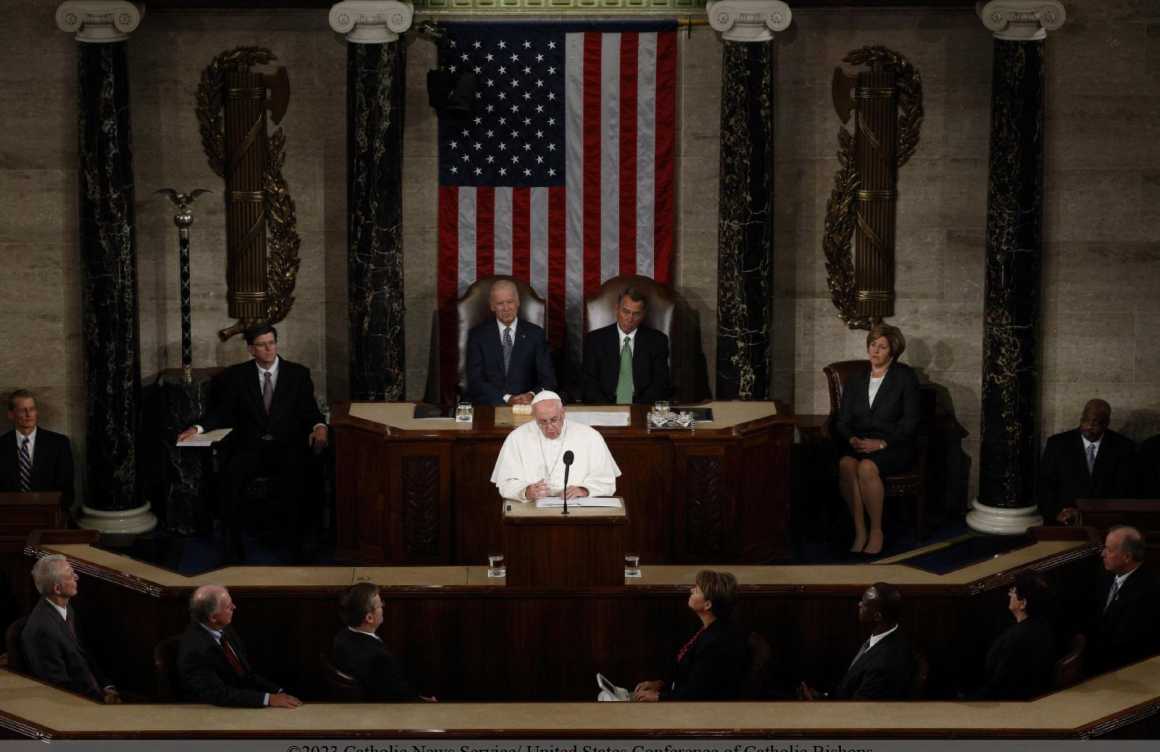 2015, Sept. 19-27
Pope Francis travels to Cuba then to Washington, D.C., New York and Philadelphia during his first visit to the United States. He addressed Congress, the United Nations and the World Meeting and Families, canonized St. Junipero Serra and visited the 9/11 memorial in New York.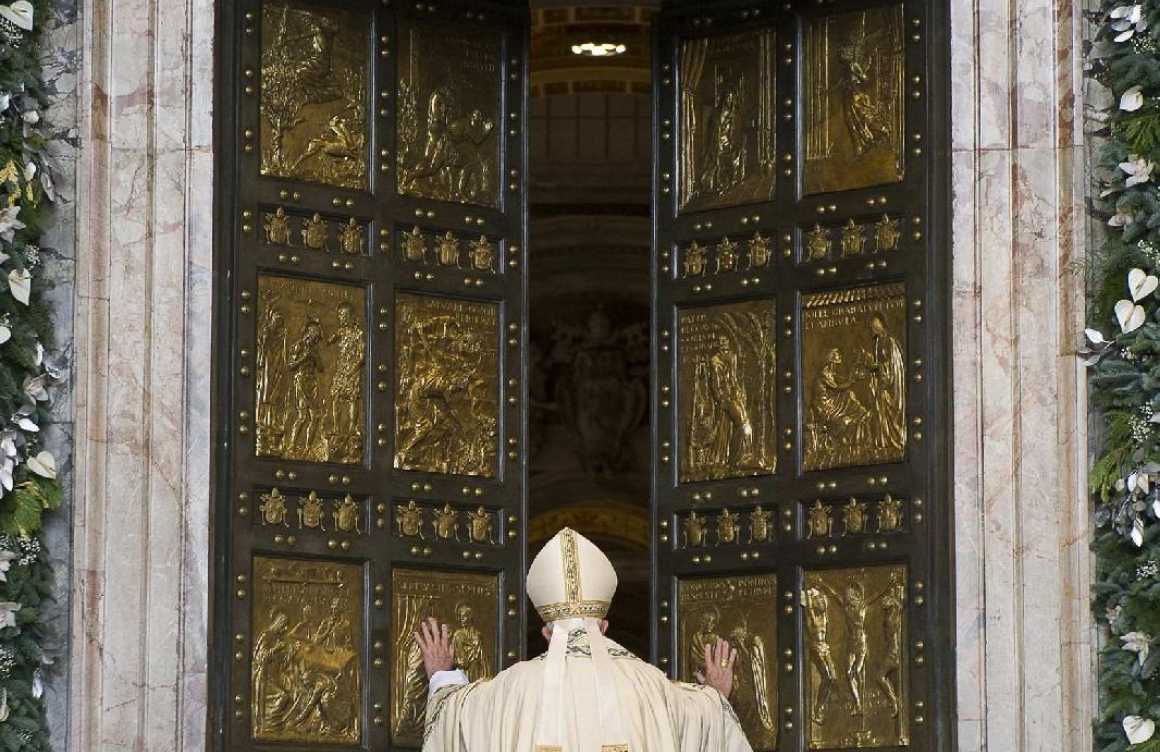 2015, Dec. 8
Pope Francis opens the Holy Door of St. Peter's Basilica to inaugurate a Holy Year of Mercy. He invited churches around the world to designate a holy door as a reminder of his call for reconciliation.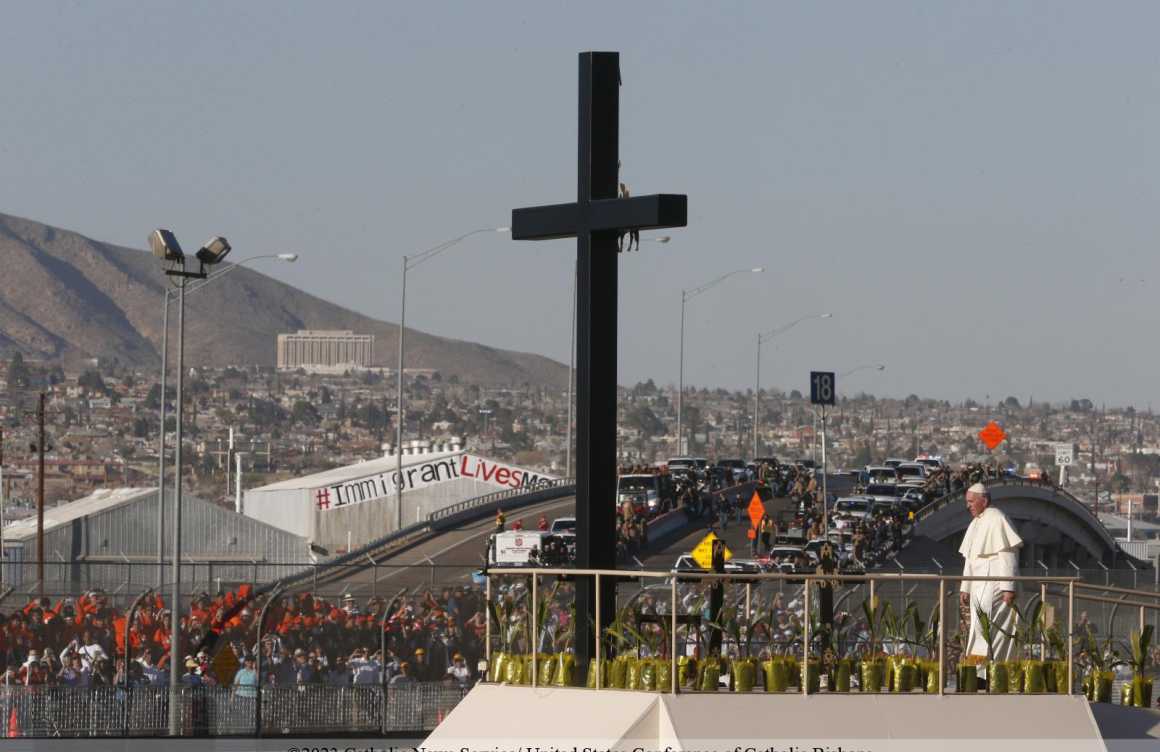 2016, Feb. 12-17
Pope Francis, on his way to Mexico, stops in Cuba to meet Russian Orthodox Patriarch Kirill of Moscow at the Havana airport and sign a joint declaration in the presence of Cuban President Raul Castro. In Mexico, he celebrated Mass in Ciudad Juárez, which borders El Paso, Texas. Hundreds of thousands of people attended the Mass, which included faithful on both sides of the border.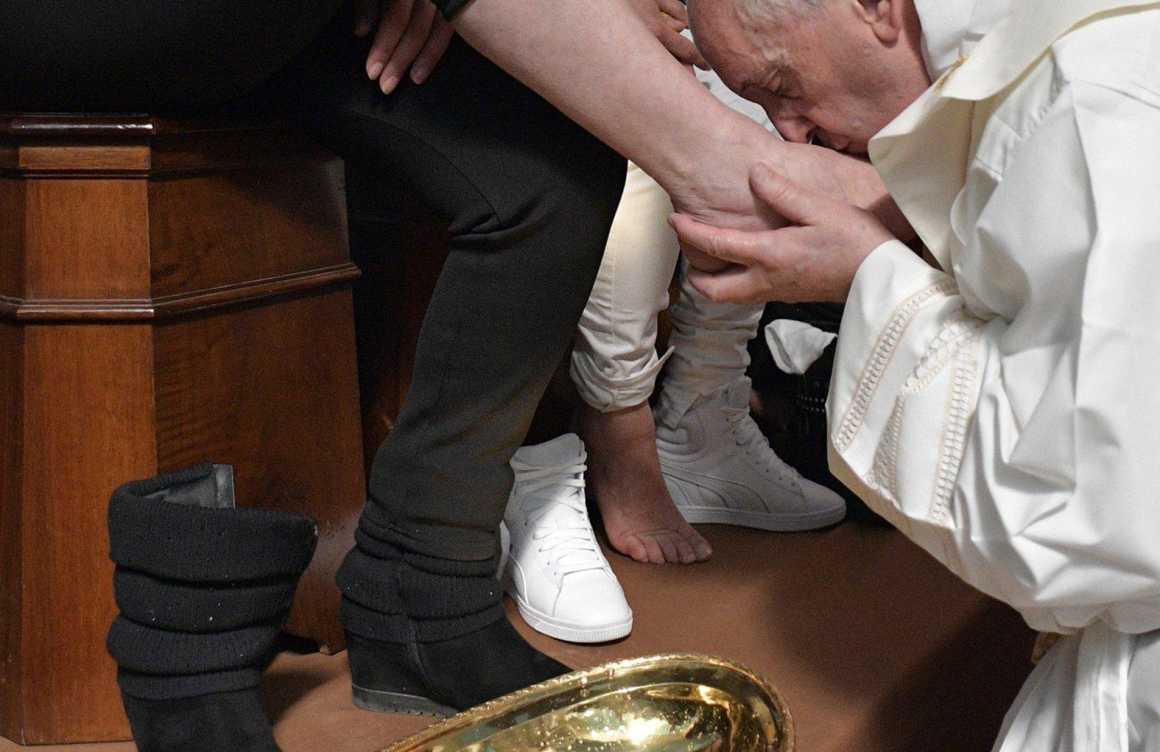 2017, April 13
Pope Francis goes to a maximum security to celebrate the Holy Thursday Mass of the Lord's Supper and washes the feet of 12 prisoners, including three women and a Muslim man, who was preparing for baptism. The celebration continued a practice he began as archbishop of Buenos Aires and performed every Holy Thursday as pope: including Catholics and non-Catholics, men and women, especially those who are marginalized in the foot-washing rite.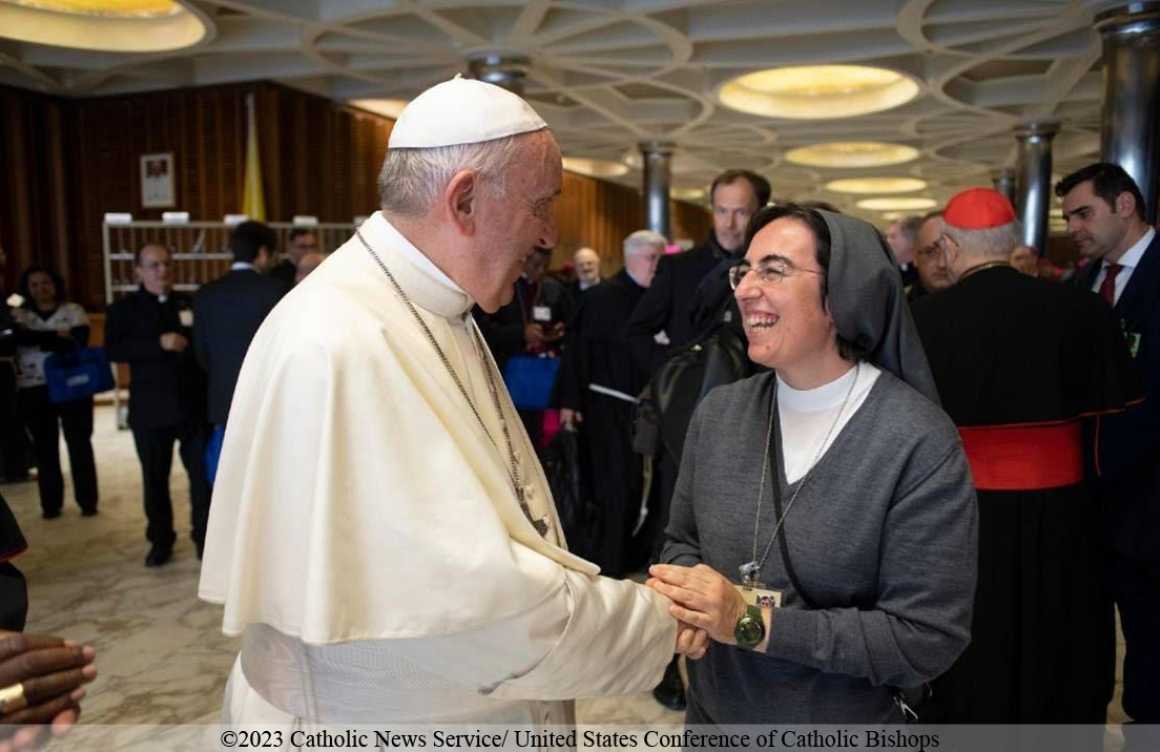 2018, April 21
Pope Francis appoints three women as consultors to the Congregation for the Doctrine of the Faith, the first time women and laypeople were named as active contributors -- not support staff. They joined a growing number of women the pope has named to top-level positions at the Vatican.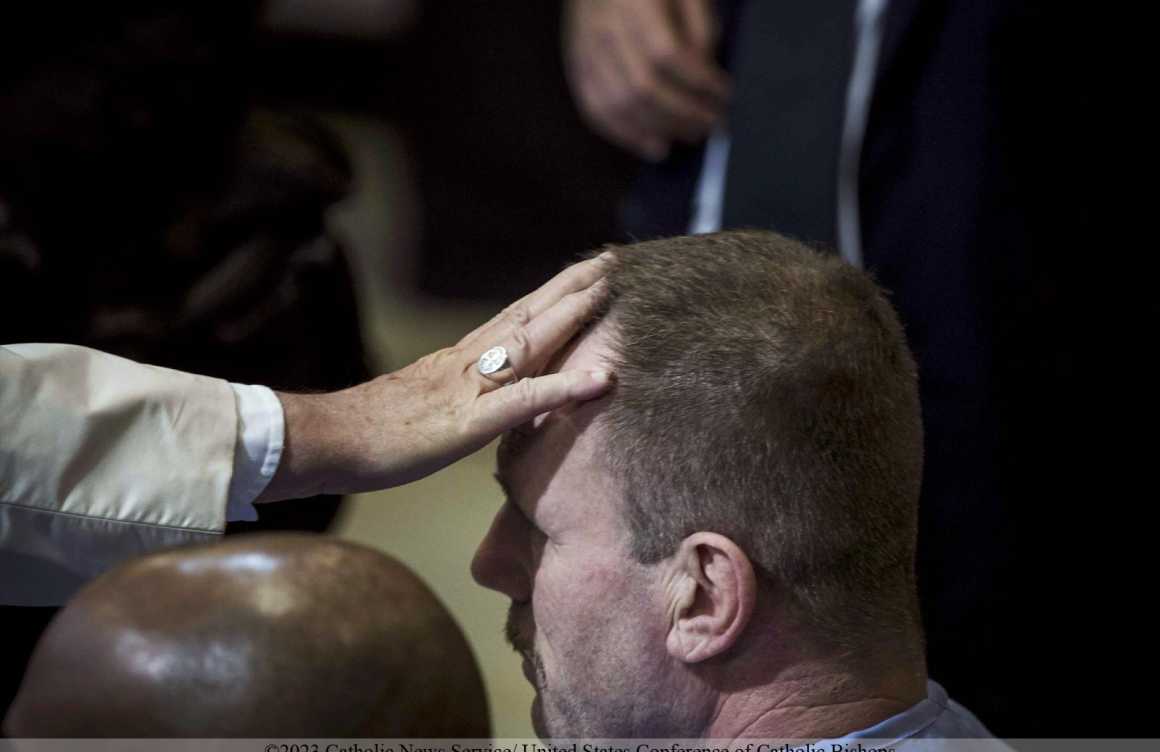 2018, Aug. 2
Pope Francis orders the revision of the Catechism of the Catholic Church to describe the death penalty as morally inadmissible and to affirm that the church "works with determination for its abolition worldwide."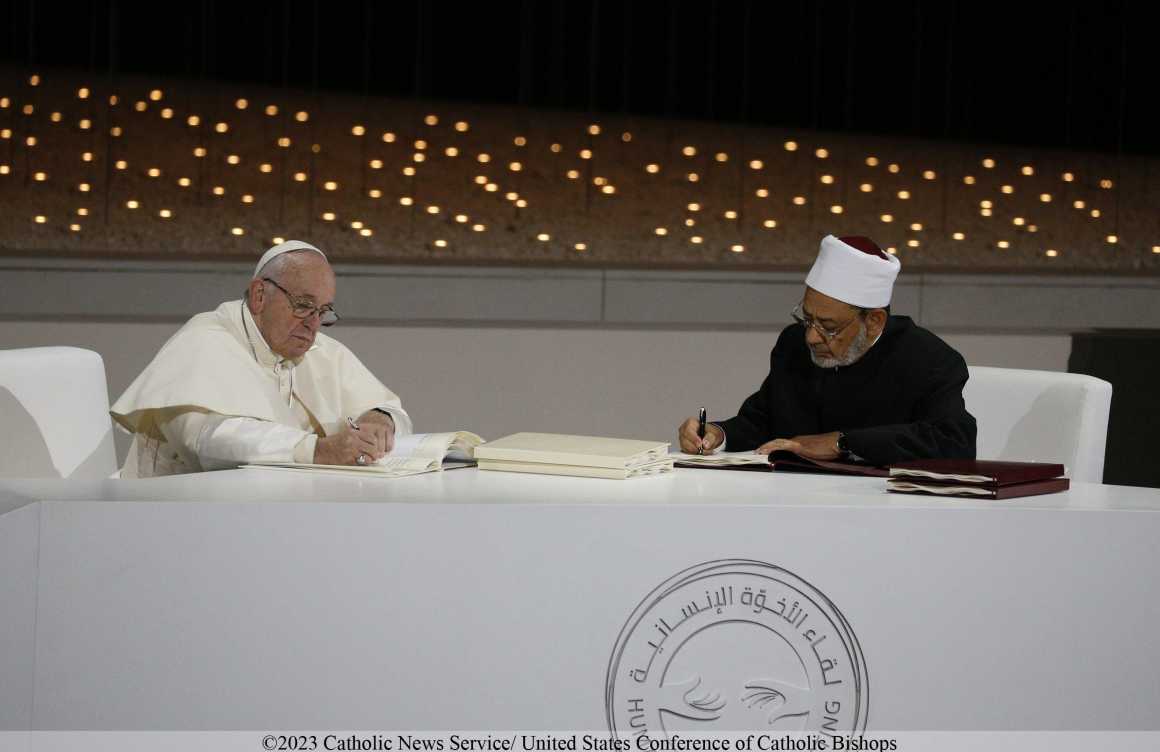 2019, Feb. 4
Pope Francis and Sheikh Ahmad el-Tayeb, grand imam of Egypt's Al-Azhar mosque and university, sign the document on "Human Fraternity for World Peace and Living Together" during an interreligious meeting in Abu Dhabi, United Arab Emirates.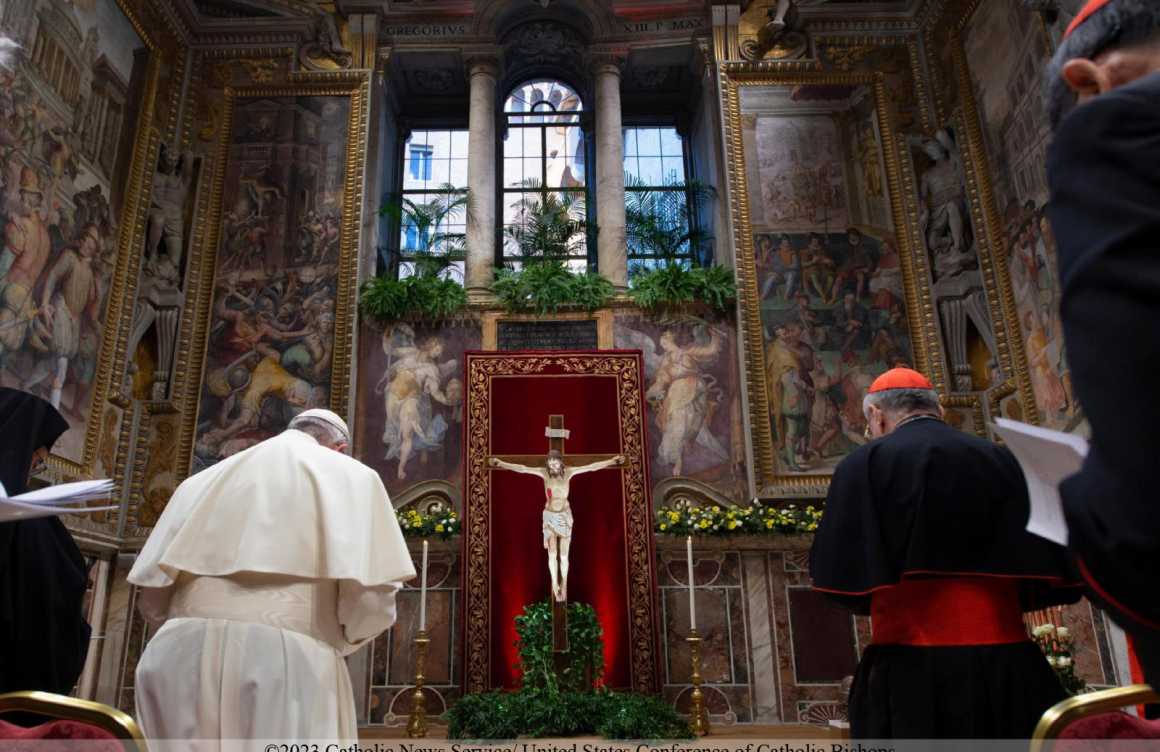 2019, Feb. 21-24
Pope Francis convenes a global summit on child protection and abuse, bringing together nearly 200 church leaders -- presidents of bishops' conferences, the heads of the Eastern Catholic churches, superiors of men's and women's religious orders, survivors and Roman Curia officials. The summit at the Vatican included a penitential liturgy.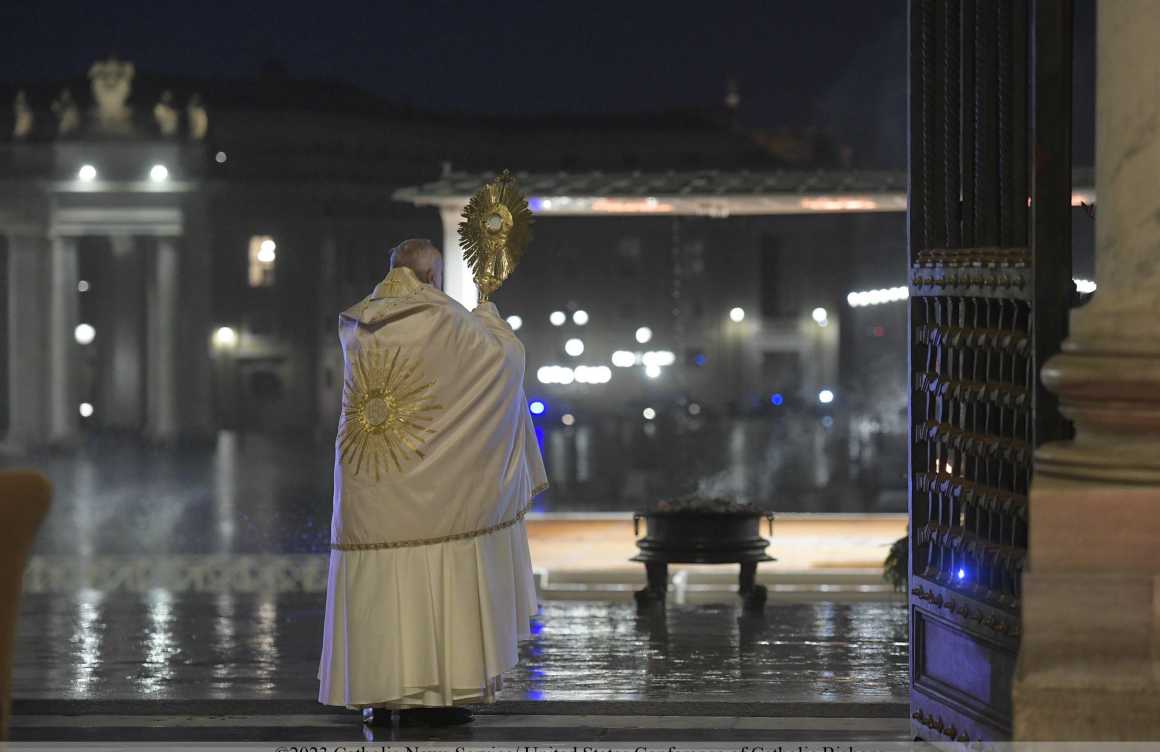 2020, March 27
In the midst of the coronavirus pandemic, Pope Francis prays and delivers his extraordinary blessing "urbi et orbi" (to the city and the world) during an evening prayer service from St. Peter's Basilica at the Vatican. St. Peter's Square was empty, and the service was livestreamed.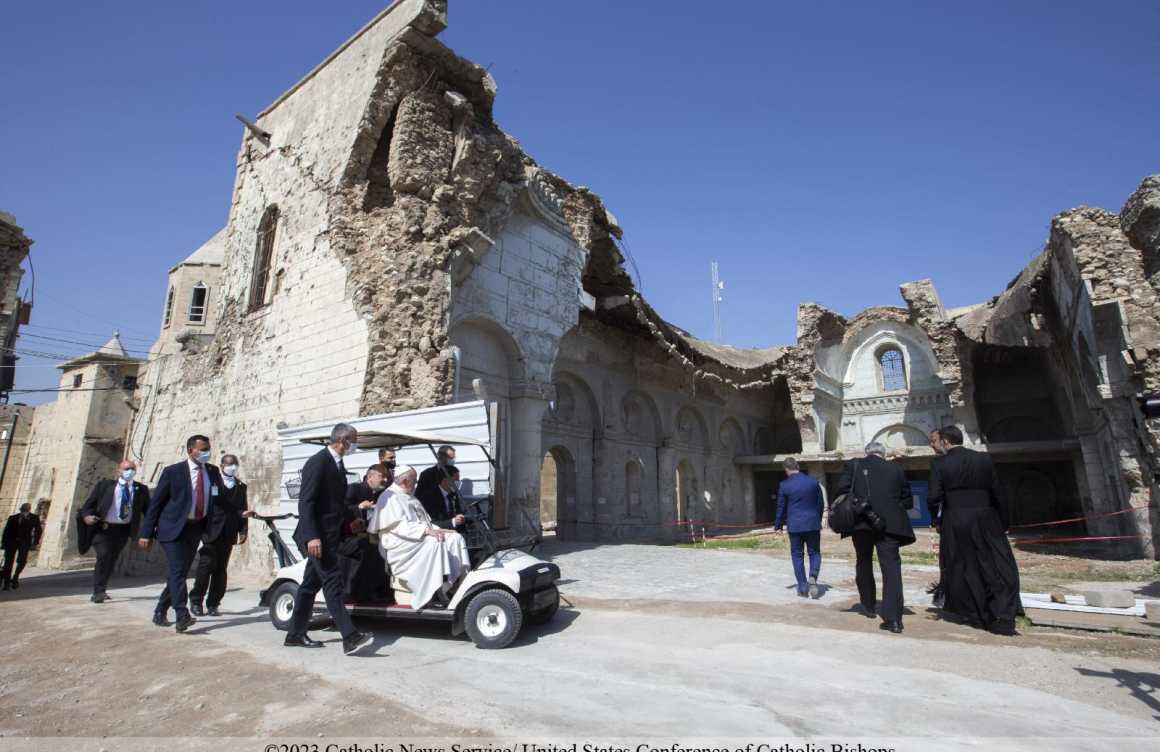 2021, March 5-8
Pope visits Iraq amidst sporadic violence continuing in the country and COVID-19. He honored those who remained faithful and worked to rebuild the country.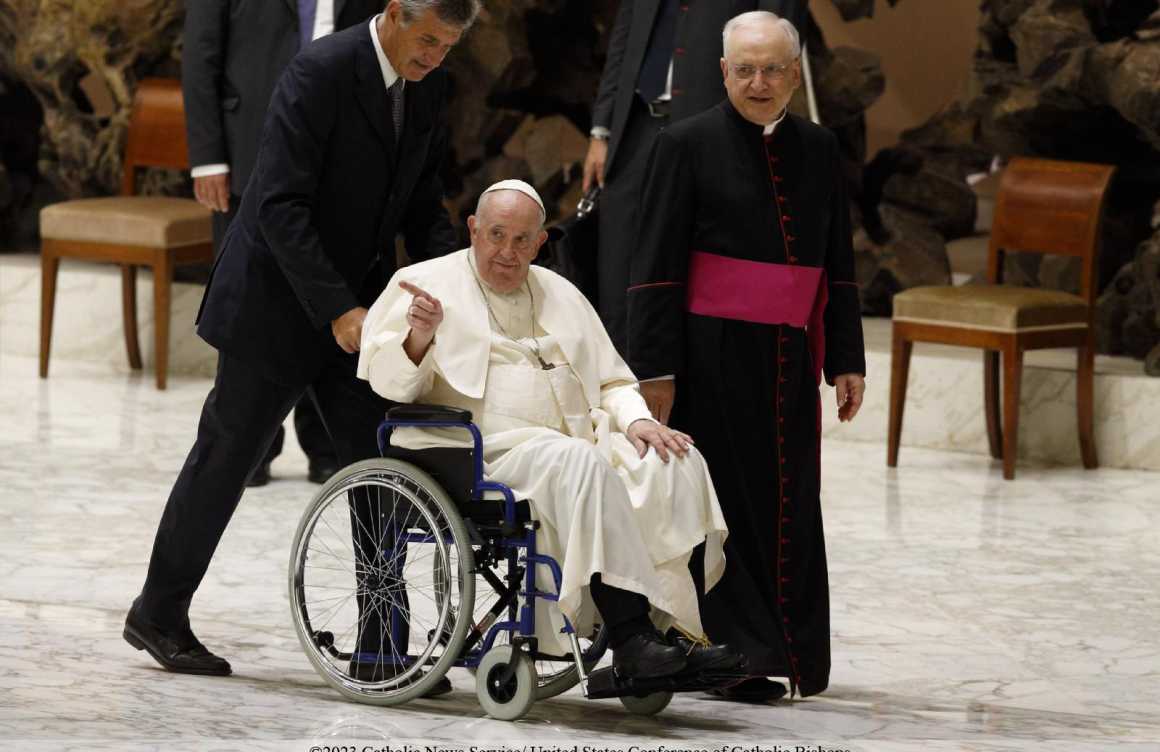 2021, July 4
The pope undergoes a three-hour scheduled surgery at a Rome hospital to remove part of his colon. Officials said it was required to treat diverticulitis, when bulging pouches in the lining of the intestine or colon become inflamed or infected. Throughout his pontificate he has suffered bouts of painful sciatica, and knee problems led him to start using a wheelchair in 2022.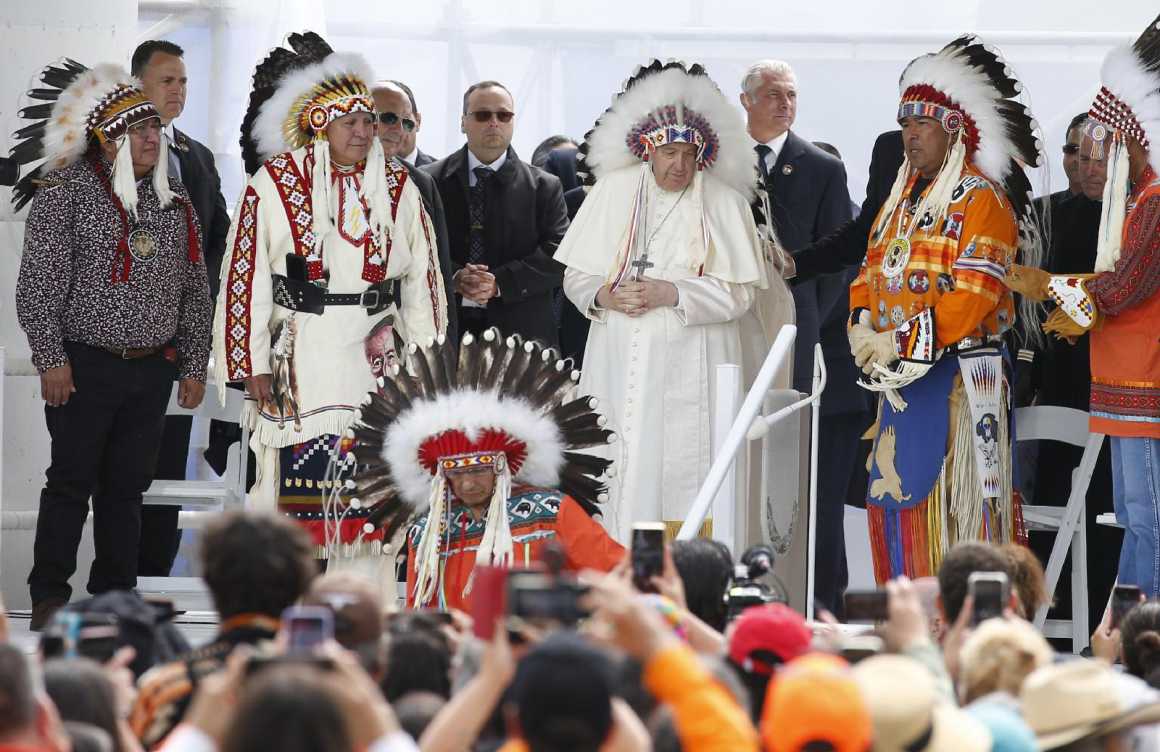 2022, July 24-29
Pope Francis makes "a penitential trip" to Canada to meet with, listen to and apologize to members of Canada's First Nation, Métis and Inuit communities, especially those who experienced abuse or attempts at forced assimilation at church-run residential schools.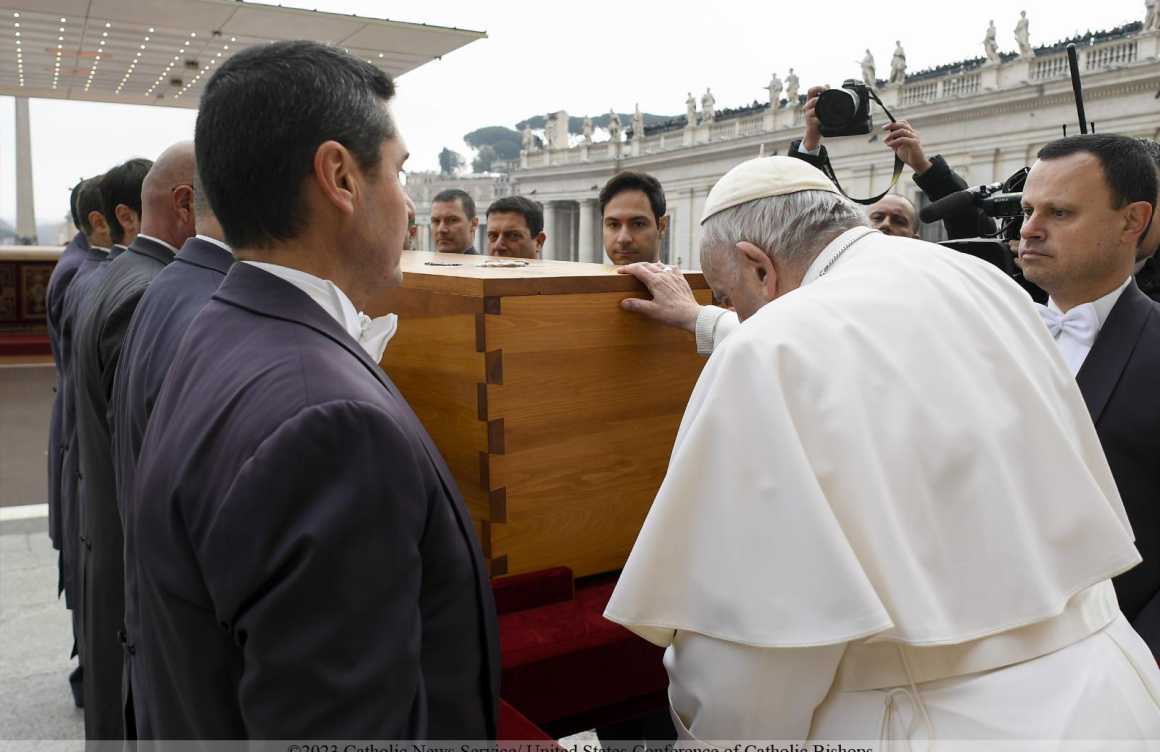 2023, Jan. 5
Pope Francis presides over the funeral Mass for Pope Benedict XVI in St. Peter's Square. It was the first time in more than 200 years that a pope celebrated the funeral of his predecessor.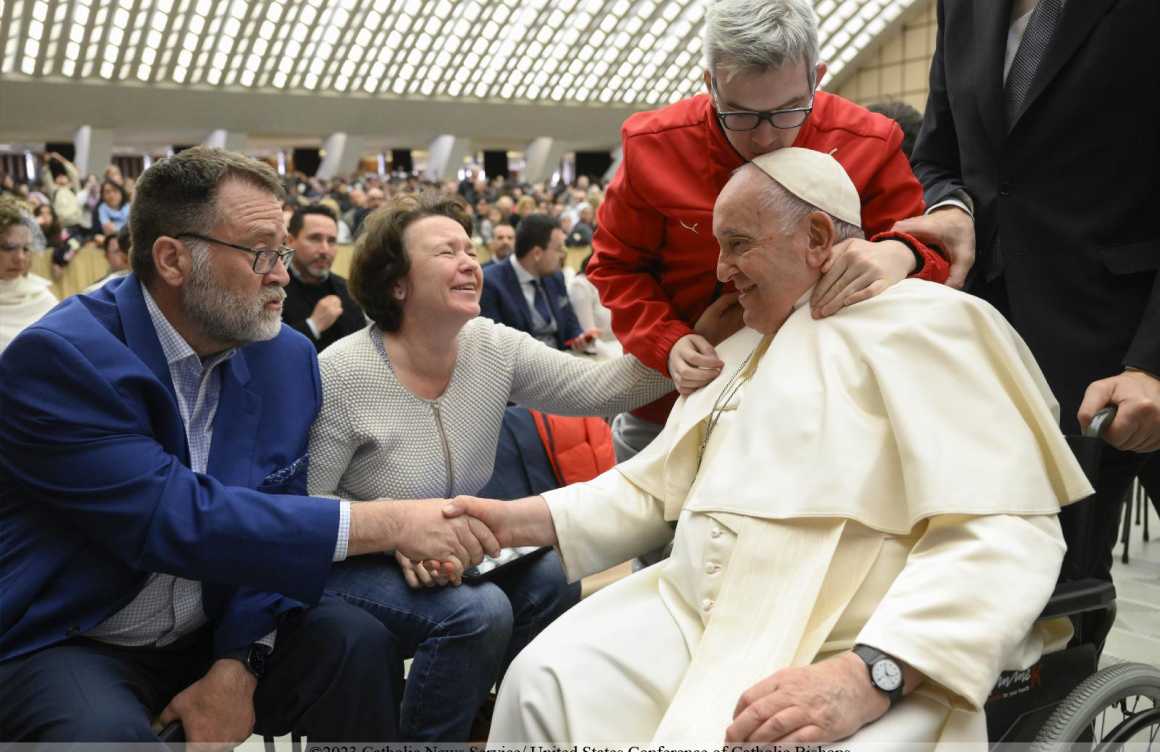 2023, March 13
Pope Francis celebrates his 10th anniversary as pope.