Saturday of the Third Week of Advent
Read
We learn in today's Gospel that Mary spent three months with her kinswoman Elizabeth before returning home. Will you travel for the holidays this year? If you remain at home, what will you do to honor the joyful occasion of this season, when God revealed his only Son to the world?
Reflect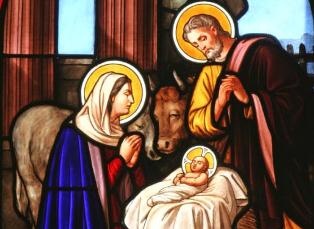 Mary said. . .
He has shown the strength of his arm,
and has scattered the proud in their conceit. 
He has cast down the mighty from their thrones
and has lifted up the lowly.
He has filled the hungry with good things,
and the rich he has sent away empty. (Luke 1:51-55)
Pray
Add this "O Antiphon" to your daily or meal-time prayer today: "O King of all nations and keystone of the Church: come and save man, whom you formed from the dust!" (Catholic Household Blessings and Prayers, Revised Edition, 77)
Act
Throughout the days of this Advent calendar, extra attention has been paid to biblical journeys and also the travels of migrants and refugees throughout the world today. Will you join in the efforts to help migrants and refugees today? Sign up for action alerts from the USCCB.