Thursday of the First Week of Advent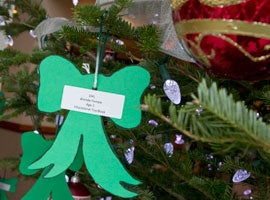 Read
On his feast day, read about the life and work of St. Nicholas.
Reflect
The generosity of St. Nicholas was oftenexpressed in the giving of gifts. How often do you give gifts to the poor? How do you choose what gifts to give your family and friends? 
Pray
St. Nicholas was known for his abundant generosity to the poor, pray for an end to global poverty. 
Act
Is there a Giving Tree or an Angel Tree at your church or office? Consider purchasing gifts for the less fortunate in your community this season. Make it a family adventure with a special shopping trip for those less fortunate than your family. Consider visiting fair trade shops in your shopping travels.