Wednesday in the Second Week of Christmas
Read
Today we read about St. Basil the Great, revered as a Doctor of the Church.
Reflect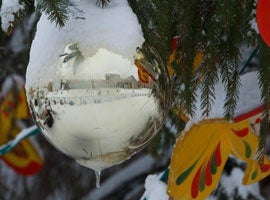 St. Basil once wrote, "Do everything possible to make yourself worthy of the Kingdom. Do not disdain the invitation you have received" (Exhortation to Baptism, 7-8).
Pray
As many prepare to return to work today, say a prayer for work.
Act
January is Poverty Awareness Month. Take a few minutes to explore this interactive map to better understand what poverty looks like in your city, county and state.