Educational Resource
Elementary Lesson Plans: Introduction
Elementary Lesson Plans
.
These lesson plans are designed to be used in parish religious education programs and in Catholic elementary schools. We encourage local educators to adapt them or to create their own resources to share the message of Faithful Citizenship.

The following four sample sessions correspond to the Adult/Small Faith Community Sessions and Jr. High/High School Lesson Plans. One option is to make the sessions intergenerational where families and individuals of all ages gather for prayer and then break out into age appropriate groups. Or, these sessions can be done independently as part of a more traditional catechetical setting or in a Catholic school classroom.

Lesson Plan A: The Call to Be Disciples Who Put Love in Action
Lesson Plan B: Forming Consciences
Lesson Plan C: Avoiding Evil and Doing Good

Lesson Plan D:  Living Our Faith
______________________________________________

The following two storybooks by the United States Conference of Bishops, in collaboration with Loyola Press, provide examples of how young people can be faithful disciples who put love into action in both their local and global communities.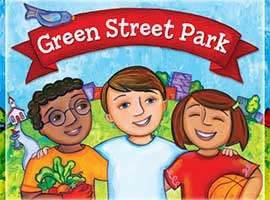 Green Street Park - This is a story about Philip, who loves his neighborhood. However, the local park, Green Street Park, is in need of improvement. Philip learns about how St. Francis of Assisi loved God's world and cared for it. His teacher, Sr. Mary Clare, challenges Philip and his friends to act as St Francis would. With help from their parents, the children engage the mayor and the entire community in fixing their park.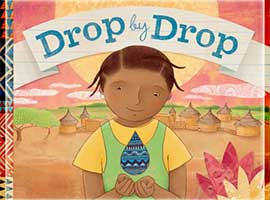 Drop by Drop - Sister Mary Jerome's nephew Mike works for Catholic Relief Services. He visits Sister's class and tells the story of a village in the country of Burkina Faso, in Africa. The story is about a girl named Sylvie, who is unable to attend school because it takes her several hours every day to collect the water her family needs. Her community becomes involved in a special Water Project, and the class of students in the U.S. decides to help other communities like Sylvie's have access to water.
Everyone Belongs - Ray Ikanga is a young boy whose family came to the United States as refugees. As Ray begins making new friends, his excitement is interrupted and the community is shocked when Ray's family receives a hurtful message. The community comes together to recognize the value of our differences, respecting each other, and forgiveness.