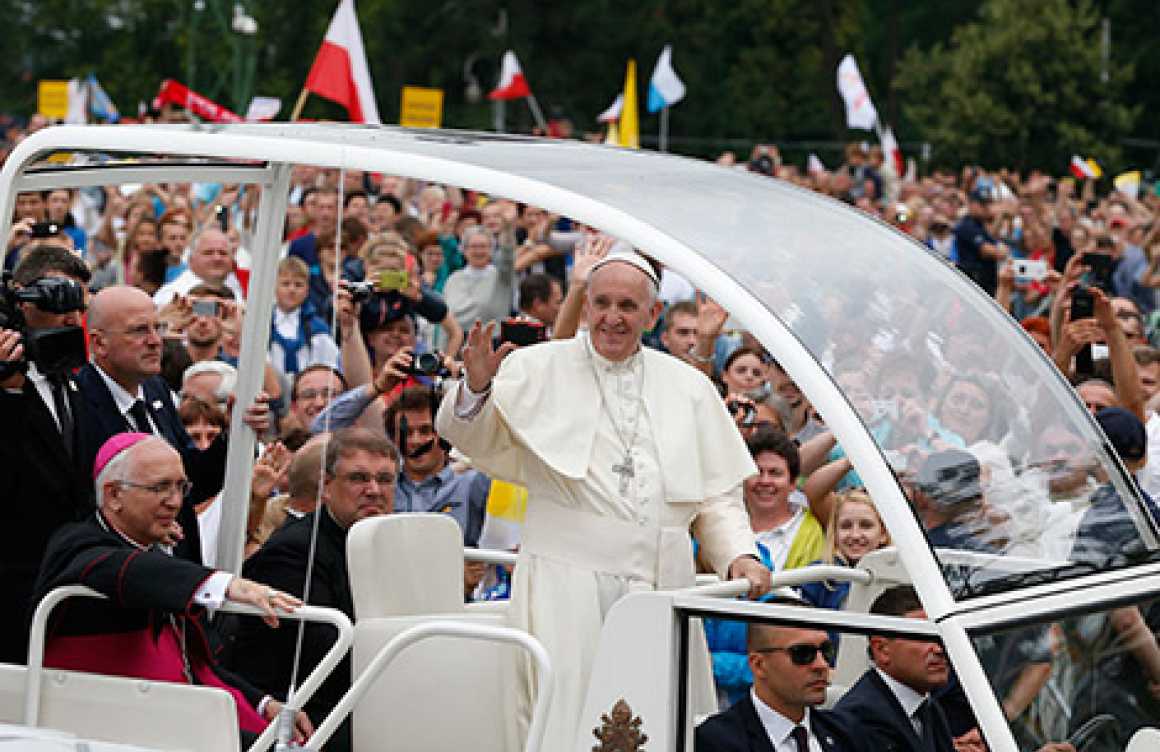 Official Prayer for World Youth Day 2023
Our Lady of the Visitation, you who left in haste towards the mountain to meet Elizabeth, lead us also to meet all those who await us to deliver them the living Gospel: Jesus Christ, your Son and our Lord! We will go in a hurry, with no distraction or delay, but with readiness and joy. We will go peacefully, because those who take Christ take peace, and well doing is the best wellbeing. Our Lady of the Visitation, with your inspiration, this World Youth Day will be the mutual celebration of the Christ we take, as You once did. Make it a time of testimony and sharing, fraternization, and giving thanks, each of us looking for the others who always wait. With you, we will continue on this path of gathering, so that our world will gather as well, in fraternity, justice and peace. Help us,  Our Lady of the Visitation, to bring Christ to everyone, obeying the Father, in the love of the Spirit! 
Order WYDUSA Prayer Cards and Posters
World Youth Day Prayer for the United States
in preparation for World Youth Day 2019
God our Father, be with us  on our pilgrim journey of faith. Give us the grace and courage  to step forward in faith and hope  on the road ahead.

Open our eyes to see your face  in all those we encounter. Open our ears to hear your voice  in those who are often ignored. Open our hearts that we might be  faithful disciples of mercy and truth.

Transform us. Empower us to give of ourselves to the poor;  to welcome the lost;  to forgive those who hurt us;  to comfort those who suffer  and are marginalized.  

Bless those who travel  from the United States of America  to Panamá, to join the universal  Church for World Youth Day. Bless, too, those who celebrate stateside,  united in faith and joy.

Like the disciples who journeyed  up the mountain to witness the Transfiguration, may this experience be  an encounter that strengthens us  for our work in the world.
Through the intercession of Mary,  the Immaculate Conception,  patroness of our nation, may we be worthy witnesses of our faith, humble representatives of our country,  and inspired missionaries bringing peace, hope, and mercy into our communities.  

We ask all this through Christ Our Lord.  Amen.

St. José Sánchez del Rio, pray for us. St. Juan Diego, pray for us. Bl. Sor María Romero Meneses, pray for us. St. John Bosco, pray for us. Bl. Oscar Arnulfo Romero, pray for us. St. Martin de Porres, pray for us. St. Rose of Lima, pray for us.

St. James the Apostle, patron of  pilgrim travelers, pray for us.

St. Kateri Tekakwitha, young faithful  witness from our native land, pray for us.

St. Therese of Lisieux, patroness of missionaries, advocate for youth, pray for us.

Bl. Pier Giorgio Frassati, patron of young adults, man of the beatitudes, pray for us.

St. John Paul II, founder and patron  of World Youth Day, pray for us.