New Evangelization - Promotional Materials
This year, the Church will celebrate Catechetical Sunday on September 16, 2012, and will focus on the theme "Catechists and Teachers as Agents of the New Evangelization." Those whom the community has designated to serve as catechists will be called forth to be commissioned for their ministry. Catechetical Sunday is a wonderful opportunity to reflect on the role that each person plays, by virtue of Baptism, in handing on the faith and being a witness to the Gospel. Catechetical Sunday is an opportunity for all to rededicate themselves to this mission as a community of faith.
RESOURCES: You can find resources for teaching, parishes, families, retreats, liturgies and prayer cards on our resources page. 


Prayer Cards

Reprintable Promotion Tools


Poster

Certificates

Logo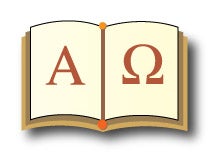 Clip Art

Web Ads
Webmasters: You can make the link go to your own site by changing the href="your-site-page.com" in the code.
Web Ad #1 - 300x250
Cut and paste this code into your Web page
<a href="http://www.usccb.org/beliefs-and-teachings/how-we-teach/catechetical-ministry/catechetical-sunday/><img src="http://www.usccb.org/beliefs-and-teachings/how-we-teach/catechetical-ministry/catechetical-sunday/new-evangelization/images/catsun-2012-button-300x250.jpg" width="300" height="250" border="0></a>

Web Ad #2 - 468x60

Cut and paste this code into your Web page
<a href="http://www.usccb.org/beliefs-and-teachings/how-we-teach/catechetical-ministry/catechetical-sunday/><img src="http://www.usccb.org/beliefs-and-teachings/how-we-teach/catechetical-ministry/catechetical-sunday/new-evangelization/images/Catsun-2012-banner-468x58.jpg" width="468" height="60" border="0></a>

Web Ad #3 - 728x90
Cut and paste this code into your Web page
<a href="http://www.usccb.org/beliefs-and-teachings/how-we-teach/catechetical-ministry/catechetical-sunday/><img src="http://www.usccb.org/beliefs-and-teachings/how-we-teach/catechetical-ministry/catechetical-sunday/new-evangelization/images/Catsun-2012-banner-728x90.jpg" width="728" height="90" border="0></a>