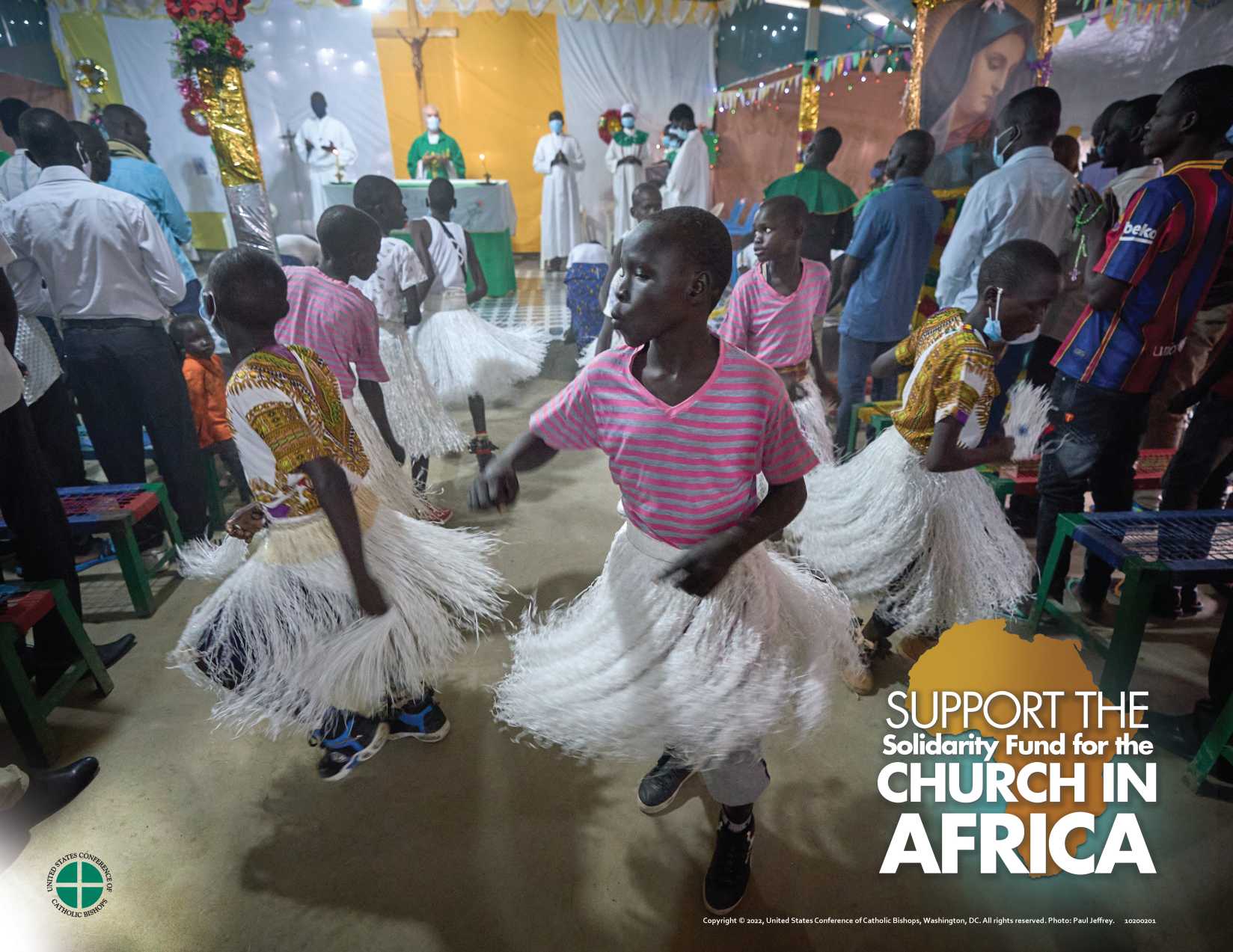 Support the Solidarity Fund for the Church in Africa in August
Strengthening family life. Supporting vocations to priesthood and consecrated religious life. Training pastoral leaders to share the Gospel with young people, the sick, prisoners, and people affected by the violence of war.
Pastoral ministries such as these are among the many ways that the Church grows and proclaims the Good News of Jesus Christ in countries throughout Africa. Although the Church in Africa is rich in faith and joy, it lacks the resources it needs to support parishioners and communities. 
In response to these challenges, the bishops of the United States established the Solidarity Fund for the Church in Africa as a way for United States Catholics to "Stand with Africa" by supporting evangelization, seminary education, and formation of the next generation of church leaders in countries from Angola to Zimbabwe.
This August, many dioceses across the United States are supporting the Solidarity Fund for the Church in Africa through a special collection. Please prayerfully consider participating by making a gift to the Solidarity Fund at Mass or through your parish e-offertory program. 
#iGiveCatholicTogether also accepts donations for the Solidarity Fund. To learn more, visit www.usccb.org/Africa for information and resources and share them with your family and friends.
 
"Give and gifts will be given to you; a good measure, packed together, shaken down, and overflowing, will be poured into your lap. For the measure with which you measure will in return be measured out to you." Luke 6:38
Each parish is part of the Church Universal; it is the Catholic Church in a particular place. The bishops of the United States created the national collections so that, by combining resources, we can more effectively carry out our mission as Catholics. Each of these important collections is worthy of your support. Each collection represents our community of faith at work in the world, saving souls and improving lives.
The bishops encourage us to view the national collections in the light of stewardship and of sharing. God has given us our light and our prosperity, all we need and more. It is right and just that we give something back through these collections, helping people in our own country and around the world to live better and to grow in the love of Jesus.  
One Church. One Mission. Real Lives.
The best of the USCCB,
right in your inbox
Sign Up for Our Email Newsletter