Bishops Emergency Disaster Fund
Prompted by Hurricane Laura and the California wildfires, on September 3, 2020, Archbishop José H. Gomez of Los Angeles, president of the U.S. Conference of Catholic Bishops, requested that bishops across the country consider taking up a voluntary special collection for the humanitarian, long-term recovery, and Church needs arising from the increasing number of natural disasters in the United States.
The funds collected in this special appeal will become part of the Bishops Emergency Disaster Fund and will be used to support the efforts of Catholic Charities USA and/or Catholic Relief Services, the official relief agencies of the U.S. Catholic Church, as they and their local agencies respond to immediate emergency needs for such necessities as water, food, shelter, and medical care, and aid in long-term rebuilding and recovery efforts; and the United States Conference of Catholic Bishops for pastoral and reconstruction needs of the Church.
Funds will be used in response to Hurricane Laura and any other disasters that occur and will be distributed where they are most needed. However, if such purpose(s) become unnecessary, impractical or impossible to fill, USCCB may use such contributions for other emergency disaster relief where it is most needed as determined by the Committee on National Collections using its emergency response protocol.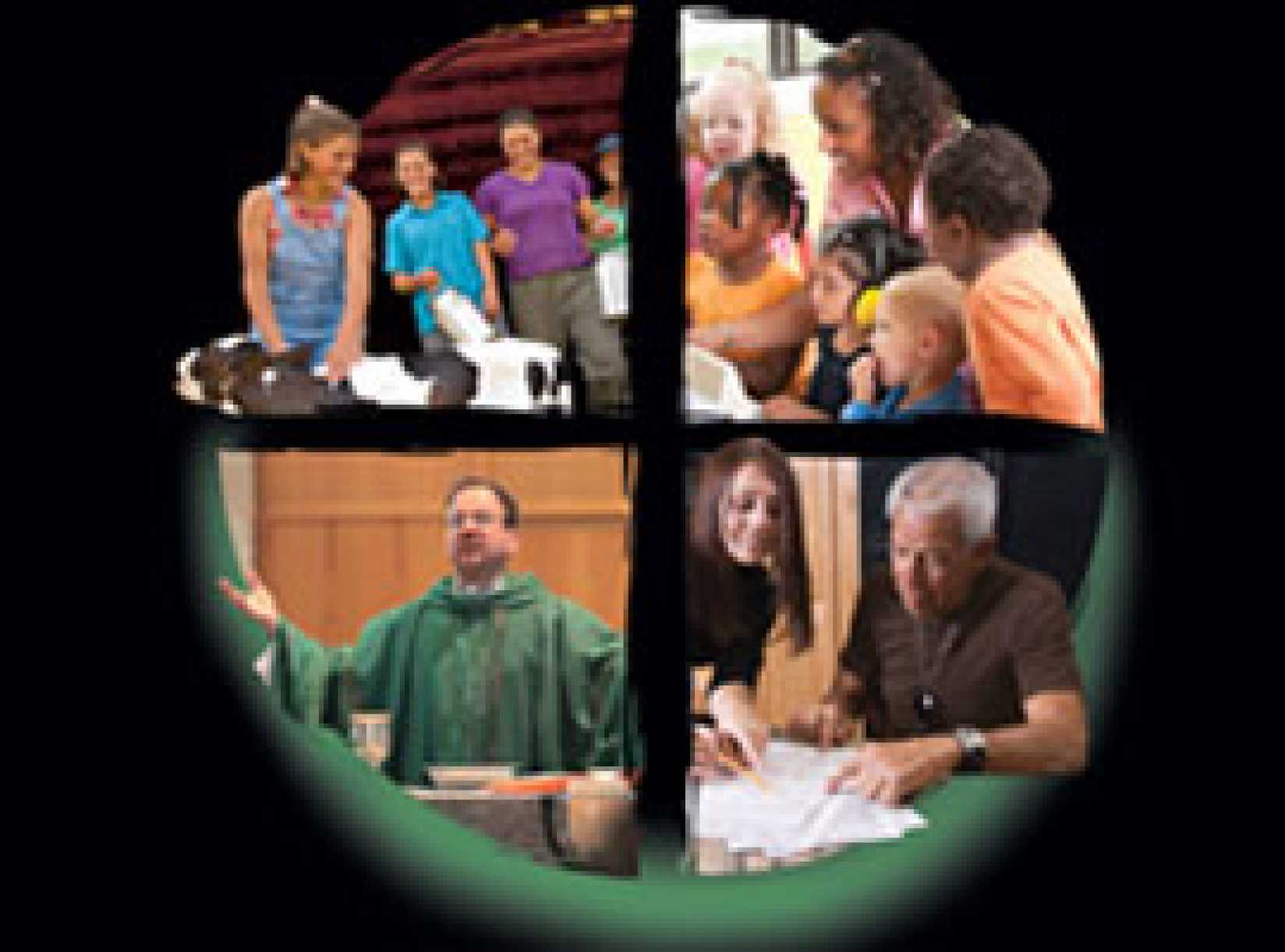 There are nearly 40 million people in the United States living in in poverty. The collection for the Catholic Campaign for Human Development (CCHD) supports programs that empower local communities to address the challenges they face. CCHD supports those living in poverty across the country, helping them to identify and address the unique obstacles they face as they work to lift themselves and their communities out of poverty by addressing the root causes of poverty. Funds from the collection support national grants and 25% of the funds collected remain in each diocese to fund local antipoverty projects. Support the collection at Mass the weekend of November 21-22.
Join the conversation on Twitter #1church1mission and connect with us on Facebook and Instagram. Learn more about CCHD.
Transparency Documents
The Committee on National Collections is grateful for the generous donations of parishioners across the country to the various annual appeals. It is committed to transparency and accountability on the use of those funds. See how your gifts were used by reviewing our most recent annual reports.
Guidelines
This document, approved in November 2011 and addressed to bishops and to diocesan and parish personnel, provides guidance and explanation about the nature and meaning of the national collections and direction on how they should be best administered. One Church. One Mission—Guidelines for Administering USCCB National Collections in Dioceses 
 
2021/2022 National Collection Schedule
The Pope Francis Effect
USCCB National Collections partnered with Foundations and Donors Interested in Catholic Activities (FADICA) to conduct a survey on giving patterns within the Catholic Church. This survey focused particular attention on whether Pope Francis has had a positive effect on giving. Read the survey results.
CARA Report -- Online Giving
Thirty-two percent of working-age Catholics have given online at some point, according to a report on U.S. Catholic and online giving from the Center for Applied Research in the Apostolate (CARA). 
"Give and gifts will be given to you; a good measure, packed together, shaken down, and overflowing, will be poured into your lap. For the measure with which you measure will in return be measured out to you." Luke 6:38
Each parish is part of the Church Universal; it is the Catholic Church in a particular place. The bishops of the United States created the national collections so that, by combining resources, we can more effectively carry out our mission as Catholics. Each of these important collections is worthy of your support. Each collection represents our community of faith at work in the world, saving souls and improving lives.
The bishops encourage us to view the national collections in the light of stewardship and of sharing. God has given us our light and our prosperity, all we need and more. It is right and just that we give something back through these collections, helping people in our own country and around the world to live better and to grow in the love of Jesus.  
One Church. One Mission. Real Lives.
The best of the USCCB,
right in your inbox
Sign Up for Our Email Newsletter
Experience the richness of your faith