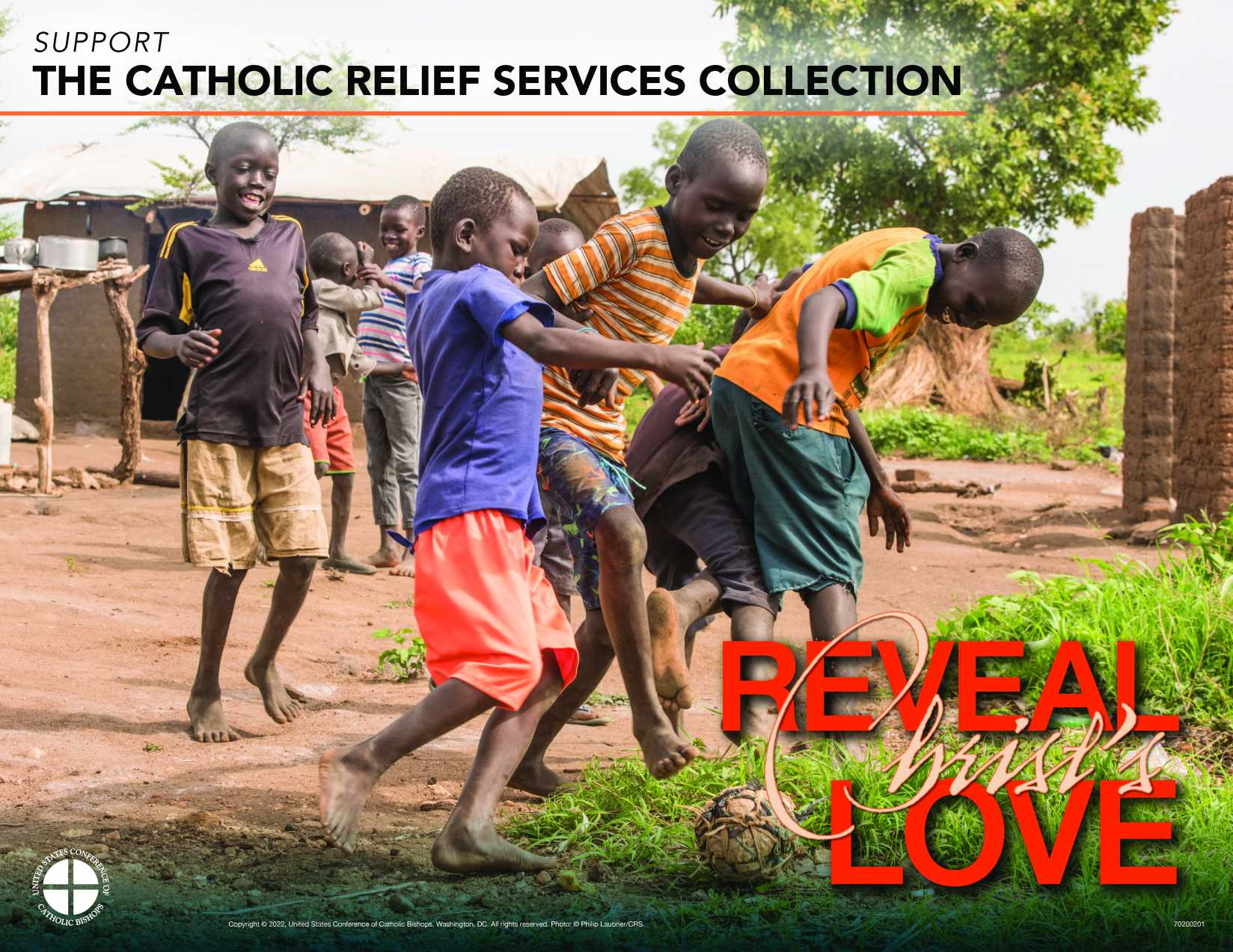 Participate in The Catholic Relief Services Collection and Reveal Christ's Love to People in Need
This year, on March 19, many dioceses in the United States will observe the traditional Lenten practice of almsgiving by participating in The Catholic Relief Services Collection. Funds from this collection support the work of Catholic organizations that aid victims of war and natural disaster, provide pastoral care to migrant workers, and help welcome refugees fleeing violence and persecution.

By participating in this year's collection, you help the Church reveal Christ's love to people in need around the world and across the country. You can give at Mass or through your parish's online/e-giving platform. #iGiveCatholicTogether also accepts funds for the collection.
 
"Give and gifts will be given to you; a good measure, packed together, shaken down, and overflowing, will be poured into your lap. For the measure with which you measure will in return be measured out to you." Luke 6:38
Each parish is part of the Church Universal; it is the Catholic Church in a particular place. The bishops of the United States created the national collections so that, by combining resources, we can more effectively carry out our mission as Catholics. Each of these important collections is worthy of your support. Each collection represents our community of faith at work in the world, saving souls and improving lives.
The bishops encourage us to view the national collections in the light of stewardship and of sharing. God has given us our light and our prosperity, all we need and more. It is right and just that we give something back through these collections, helping people in our own country and around the world to live better and to grow in the love of Jesus.  
One Church. One Mission. Real Lives.
The best of the USCCB,
right in your inbox
Sign Up for Our Email Newsletter