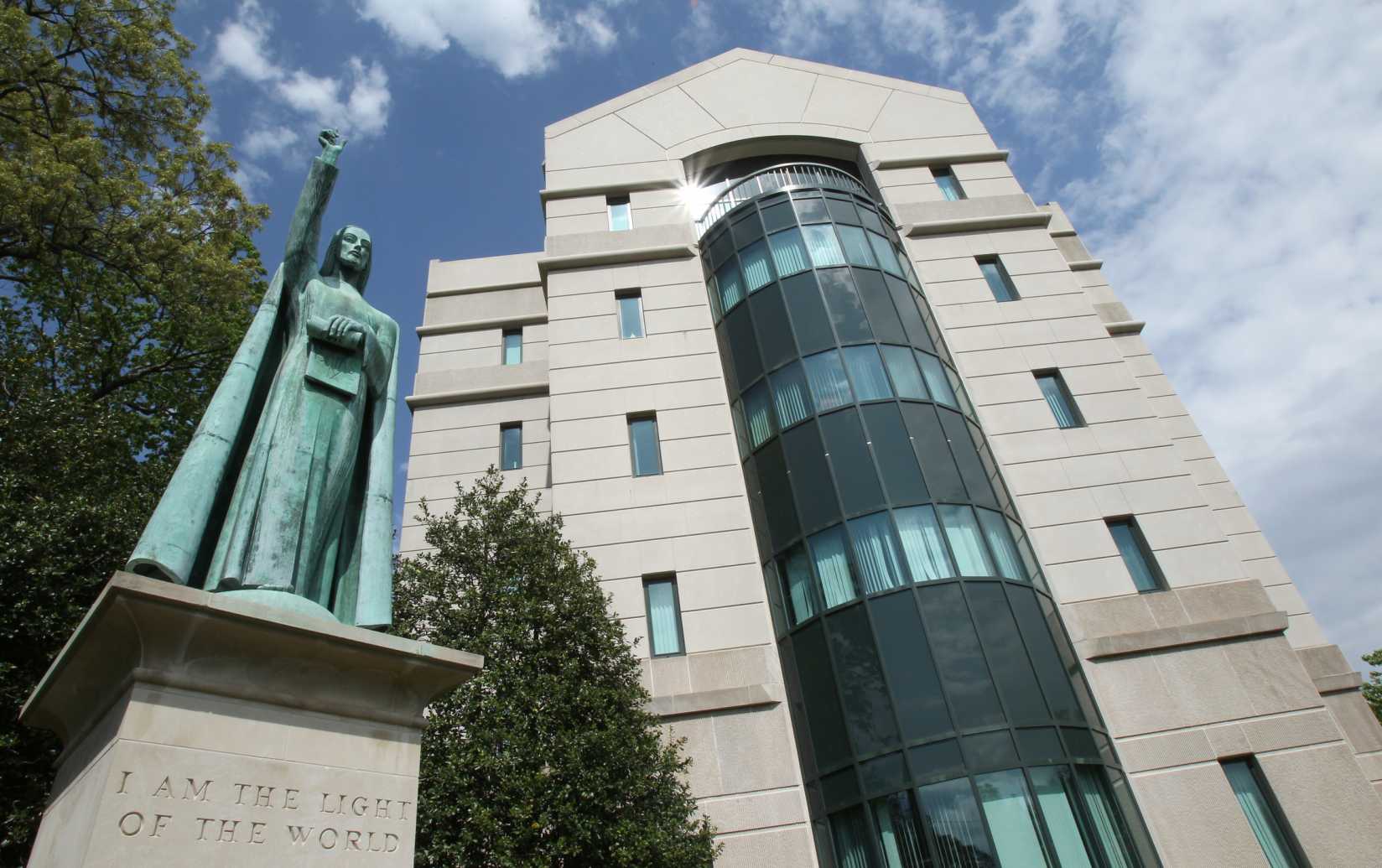 Bishop David P. Talley of Memphis Voted BCEIA Chair-Elect
At their General Assembly in Baltimore, Maryland, the U.S. Conference of Catholic Bishops elected Most Rev. David P. Talley, Bishop of Memphis, as Chair-Elect of the Committee on Ecumenical and Interreligious Affairs on November 12, 2019.
"As the Chairman-elect of the BCEIA, I will hope to serve in the Lord's own longing, that we are united as one people (John 17.21)," said Bishop Talley, "As Pope Saint John Paul the Great reminds us, the work of ecumenism is not optional. It is the task of Christ's Church, to proclaim the Kingdom as brother and sister....to seek His heart, together."
Bishop Talley was ordained to the priesthood on June 3, 1989, at the Cathedral of Christ the King in Atlanta. On September 21, 2016, Bishop Talley was appointed coadjutor bishop of Alexandria, Louisiana and became the twelfth Bishop of Alexandria on February 2, 2017, upon the retirement of Bishop Ronald P. Herzog. On March 5, 2019, it was announced that His Holiness, Pope Francis had named Bishop Talley as the sixth Bishop of Memphis. He was installed on April 2, 2019.
Bishop Talley is a current member of the Committee on Ecumenical and Interreligious Affairs and the Catholic co-chair of the dialogue with the United Methodist Church. He will succeed Most Rev. Joseph C. Bambera, Bishop of Scranton, following the General Assembly in November 2020.
More information on Bishop Talley can be found on the Diocese of Memphis' website.