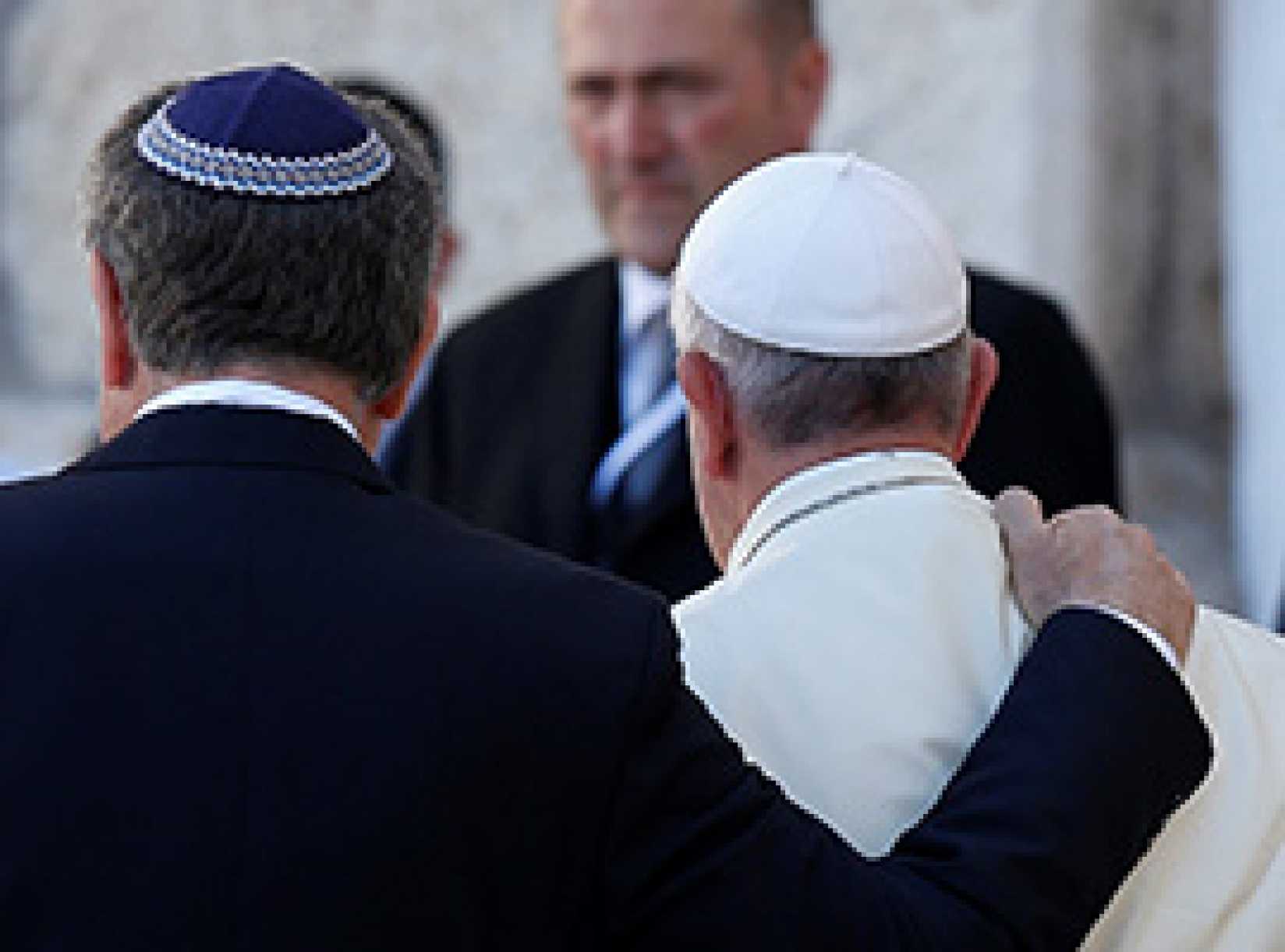 Catholic Leaders Respond to Rising Antisemitism
In response to the deadly attack on a kosher market in Jersey City, NJ on December 10, 2019 and the notable rising tide of antisemitic actions that have occurred recently, Bishop Joseph C. Bambera of Scranton and chair of the U.S. Bishop's Committee on Ecumenical and Interreligious Affairs issued a statment condemning the actions and reaffirming the Church's solidarity with the Jewish people.
The rising tide of antisemitism has also caught the attention of the Holy Father:
Pope Francis decries rising antisemitism in address to a delegation from the Simon Wiesenthal Center
Other Catholic leaders have also spoken out in solidarity with the Jewish brothers and sisters. Please see below for a sampling of statements from various Catholic leaders and organizations:
Statement from His Eminence Timothy M. Dolan, Archbishop of New York, in response to attack in rabbi's home
Statement from His Eminence Blase J. Cupich, Archbishop of Chicago, on the attack at a Hanukkah celebration in Monsey, NY
Statement from Most Rev. Edward B. Scharfenberger, Bishop of Albany, in response to antisemitic attacks
Statement from Most. Rev. John O. Barres, Bishop of Rockville Centre, on antisemitic attacks in the New York area
Statement from Most Rev. Nicholas DiMarzio, Bishop of Brooklyn, on stabbing attack at rabbi's home
Statement from Most Rev. Wilton D. Gregory, Archbishop of Washington, D.C., regarding recent antisemitic attacks
from the Sisters of Sion (Canada-USA Region)
Reflection from Archbishop José H. Gomez of Los Angeles, President of the U.S. Conference of Catholic Bishops, on the World Day of Peace
Article from Most Rev. Kevin C. Rhoades, Bishop of Fort Wayne-South Bend, "Friendship with Our Jewish Brothers and Sisters"