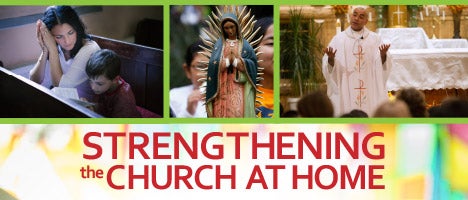 Posts are available below in both English and Spanish
Pre-written social media posts for Facebook, Twitter, and Instagram are listed below. Just Download, Copy & Paste, and Share!
Directions
Choose which post you would like to share.
For posts that have a corresponding image, click "Download Image" for a high resolution version. Save the image and upload to a new social media post.
Copy and paste the pre-written text into the post.
Share!
*Please note the actual, downloadable images have a higher resolution. (The image above each pre-written post is simply a preview.) 
Social Media Tool Kit Downloadable Word Doc: English | Spanish
Post #1: Before Collection
---
Facebook/Twitter
The link in the post directs one to the USCCB interactive home missions map. Be sure to copy the whole link!
El enlace en cada aporte le conecta al mapa interactivo de las misiones de USCCB. ¡Asegúrese de copiar el enlace completo!
Did you know that almost half of the United States is considered mission territory? Check out this map, learn more, and support the Catholic Home Missions Appeal at Mass! #ChurchAtHome #1church1mission http://goo.gl/mtTxts
¿Sabía usted que casi la mitad de los Estados Unidos es considerada territorio misionero? ¡Vea este mapa, infórmese más y apoye al Llamado para las Misiones Católicas en la Misa! #IglesiaEnCasa #1iglesia1misión http://goo.gl/mtTxts
Post #2: Week of Collection
---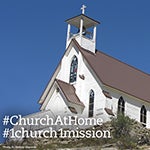 Download Photo / Descargar Foto

Facebook/Instagram/Twitter
Many dioceses right here in the United States do not have enough priests to serve their parishes. Your support of the Catholic Home Missions Appeal helps provide seminary formation for the next generation of priests. Support the collection at Mass! #ChurchAtHome #1church1mission http://goo.gl/mE2wWF
 
Muchas diócesis en EE.UU. no tienen suficientes sacerdotes para servir en sus parroquias. Su apoyo al Llamado para las Misiones Católicas ayuda a proporcionar formación en el seminario a la próxima generación de sacerdotes. #IglesiaEnCasa #1iglesia1misión http://goo.gl/mE2wWF
Post #3: Week of Collection
---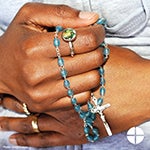 Download Photo / Descargar Foto

Facebook/Instagram/Twitter
The Catholic Home Missions Appeal strengthens the #ChurchAtHome and supports pastoral projects here in the United States.
Read more: www.usccb.org/home-missions

El Llamado para las Misiones Católicas fortalece la #IglesiaEnCasa y apoya los proyectos pastorales aquí en los Estados Unidos.
Lean más en: www.usccb.org/home-missions
 Post #4: Week of the Collection
---
Download Photo / Descargar Foto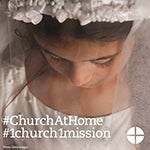 Facebook/Instagram/Twitter
Your support of the Catholic Home Missions Appeal strengthens the #ChurchAtHome. Prayerfully consider supporting the collection at Mass! #1church1mission www.usccb.org/home-missions

Su apoyo al Llamado para las Misiones Católicas fortalece la #IglesiaEnCasa. ¡En oración, consideren apoyar la colecta en la Misa! #1iglesia1misión www.usccb.org/home-missions
Post #5: Day of the Collection
---
Download Photo / Descargar Foto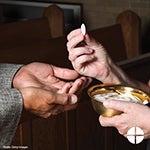 Facebook/Instagram
This weekend is the Catholic Home Missions Appeal! Support the special collection this weekend at Mass! #ChurchAtHome #1church1mission: www.usccb.org/home-missions

¡Este fin de semana es el Llamado para las Misiones Católicas! ¡Den su apoyo a la colecta especial este fin de semana en la Misa! #IglesiaEnCasa #1iglesia1misión www.usccb.org/home-missions