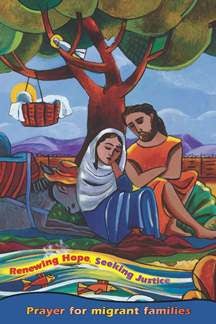 The lack of economic opportunities affecting Latin America, the Caribbean, and in other developing regions of the world place an incredible strain on families and often presents them with an untenable choice.  Some choose to stay together and remain in their home country, even amidst difficult conditions in which economic stresses wear on familial attachments and communal stability. Others choose to leave their family and head to the United States or other developed nation, with the hope of  finding worthwhile employment, and sending money home.
The Catholic bishops of the United States recognize that the best solution to this problem is to provide economic opportunities to people in their home country, so they do not feel forced to move and find work elsewhere.
To find out more about the bishops' teaching on migration and the economy, please visit the Justice for Immigrants Website.
Prayer Card:
Download English
Download Spanish

 Bulletin Inserts:
Download English
Download Spanish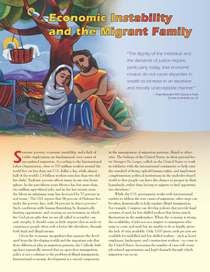 Experience the richness of your faith