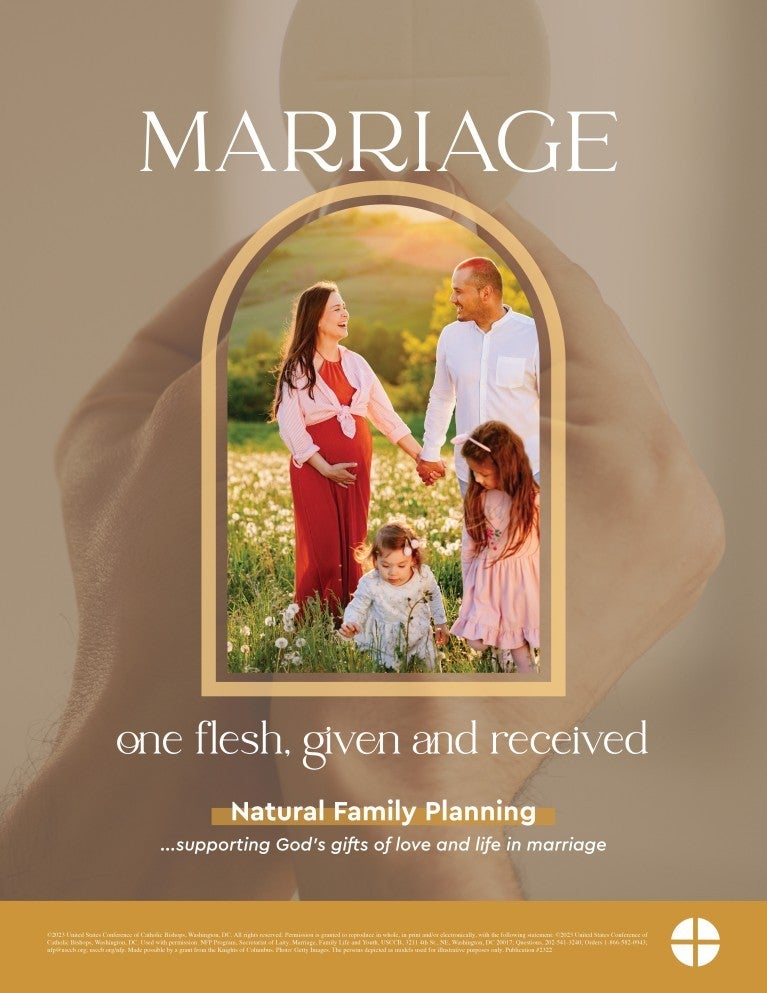 The NFP Week posters are ideal for display in parishes, hospitals, NFP classrooms, marriage preparation sites, doctors' offices, family life centers, and campus ministry centers. Click on the links above and below to download PDF and JPG poster files for your educational activities. To order hard copies see the information below.
Please note when using the digital files: you have our permission to use the posters in their entirety--no elements are to be taken out of the design.
Ordering information ...
Posters are 17" X 22"
 
English text is on one side and Spanish text is on the reverse
 
Cost: $2.75 each; 50-100 copies, $2.00 each; 100+ copies, $1.75 each
Shipping and handling will be added to your order.
Posters are sold "folded" or are available "flat" for extra shipping and postage
 
Orders: call 1-866-582-0943; or e-mail @email
Ask for the poster by naming the year; when ordering by using the publication number, it is on the bottom of the design in the fine print
 
The mailing postcards can also be purchased when available
Cost: 20 cents each (no discounts for bulk orders)
Ask for the postcard by year.
---
NFP Week Posters--Past and Present
Please note, many of the posters do not carry dates on them and can be used at any time.
Return to NFP Week Homepage.