Synod on Synodality
Communion, Participation, and Mission
The Synod on Synodality is a two-year process of listening and dialogue beginning with a solemn opening in Rome on October 9 and 10, 2021 with each individual diocese and church celebrating the following week on October 17. The synodal process will conclude in 2023. 
Pope Francis invites the entire Church to reflect on a theme that is decisive for its life and mission: "It is precisely this path of synodality which God expects of the Church of the third millennium." This journey, which follows in the wake of the Church's "renewal" proposed by the Second Vatican Council, is both a gift and a task: by journeying together and reflecting together on the journey that has been made, the Church will be able to learn through Her experience which processes can help Her to live communion, to achieve participation, to open Herself to mission.
Learn more about the synodal process by visiting the Vatican Synod website.
Please note, the deadline for the Diocesan Reports is on June 30, 2022.
Individual Synod Contributions
Are you looking for an opportunity to share your contributions as part of the Synod on Synodality? Use this form to share your individual responses to the fundamental question of the Synod, as well as questions regarding the Ten Themes as outlined in the Vademecum. All contributions will be shared anonymously to ensure all questions can be answered with honesty and authenticity in a synodal spirit. Thank you for participating in this important event in the life of the Church!
"Region XVI" (National Organizations)
The USCCB has invited national organizations to participate in the Synod by submitting their syntheses through "Region XVI". If your organization is planning to participate in "Region XVI", please register your organization using the link below by Tuesday, May 31, 2022. After May 31st, organizations registered will receive a link through which to submit your synthesis. 
Pope Francis Messages & Homilies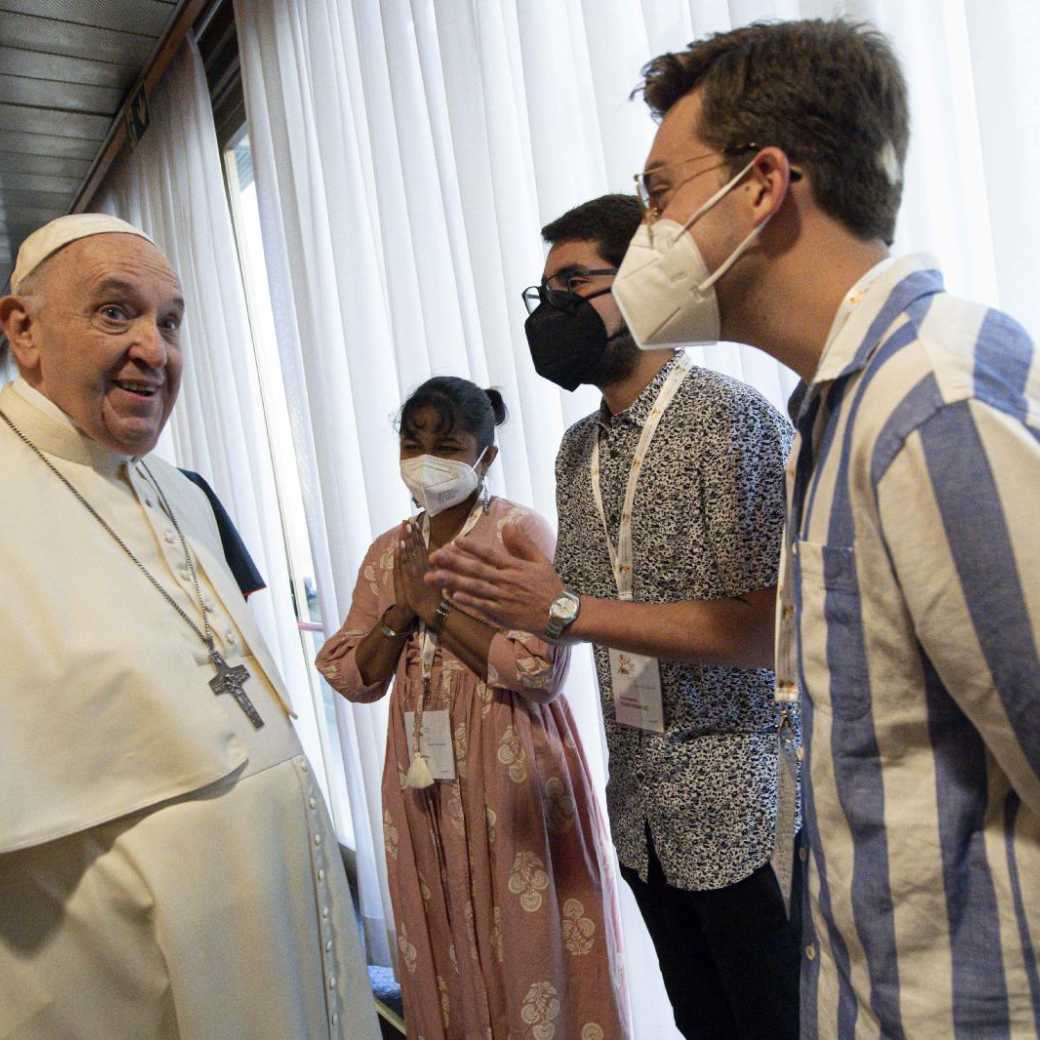 "The mission of the Church requires the entire People of God to be on a journey together, with each member playing his or her crucial role, united with each other." - Vademecum 1.2