Include grandparents and the elderly in your NFP Week activities!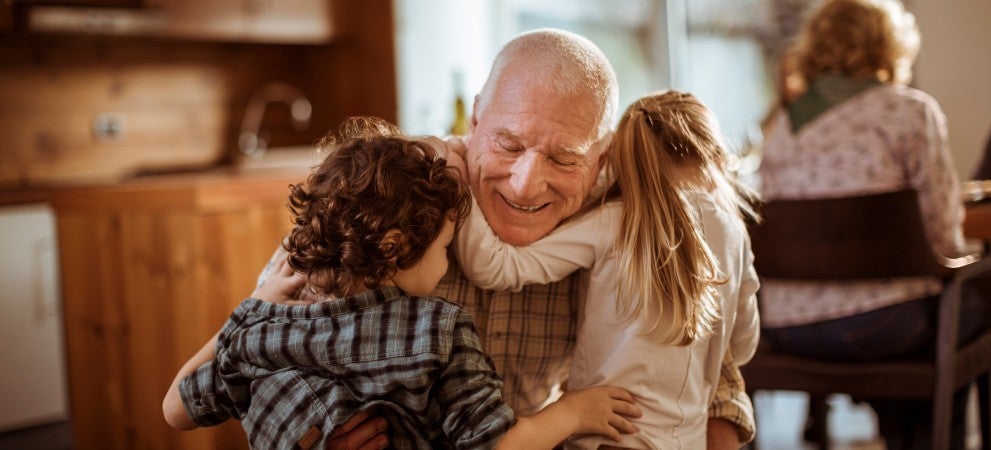 "Grandparents are the ring linking generations, to transmit to young people the experience of life and faith."
Pope Francis (2021)
In 2021, Pope Francis declared the fourth Sunday in July as World Day for Grandparents and the Elderly in the Church. The date was chosen to be near the liturgical memorial (July 26) of Saints Anne and Joachim, grandparents of Jesus. Due to the secular celebration of Grandparents Day in the United States, the Administrative Committee of Bishops transferred the Church's celebration to coincide with that of the nation's on the Sunday after Labor Day in September. Since 1978 many American local communities, schools, and parishes have been accustomed to observing the September celebration. That said, it is appropriate to include grandparents and the elderly in NFP Week celebrations. Please see the resources below as you plan your activities for NFP Week.

For information about World Day for Grandparents and the Elderly Day, please visit the Vatican website.
Visit the USCCB's page about Grandparents and the Elderly Day.
---
Prayers
Prayers of the Faithful
Consider using one or two of these intentions during NFP Awareness Week liturgies.
Program Suggestions
In your planning for National NFP Awareness Week, consider how you can raise up the noble role of grandparents in your activities that promote Church teaching on marriage, conjugal love and responsible parenthood, family, and the method of Natural Family Planning. Below are some ideas to inspire you.
Organize a weekday afternoon lunch program for grandparents where you can give them the tools they need to speak with their grandchildren about the virtue of chastity, the vocation of marriage, and the morality of NFP methods. Feel free to invite elderly aunts and uncles as well!


 

Partner with the diocesan or parish youth director to explore how you can create an inter-generational event where grandparents and the elderly can share their wisdom about courting, marriage, and family with youth. Be sure to include a means for youth to speak about their hopes for their future and what challenges face them as they date and wonder about the possibility of marriage in their lives.


 

Offer prayer events and special Masses where grandparents and the elderly can come together to pray for their families, and especially for their adult children, family members, or friends who are struggling with infertility.




NB: On this note, consider hosting a speaker who can provide current information about adoption and foster care.


 
Don't have grandparents in your family? Encourage parents to "spiritually adopt" an elderly family member or friend to act as a grandparent to the children in the family!
 

Plan a "gratitude" celebration for married couples, their children, and their parents to praise the Lord God for the blessings of family.


 
Contact us to share creative programming ideas that you have offered in your parish or diocese. We are happy to post that information!