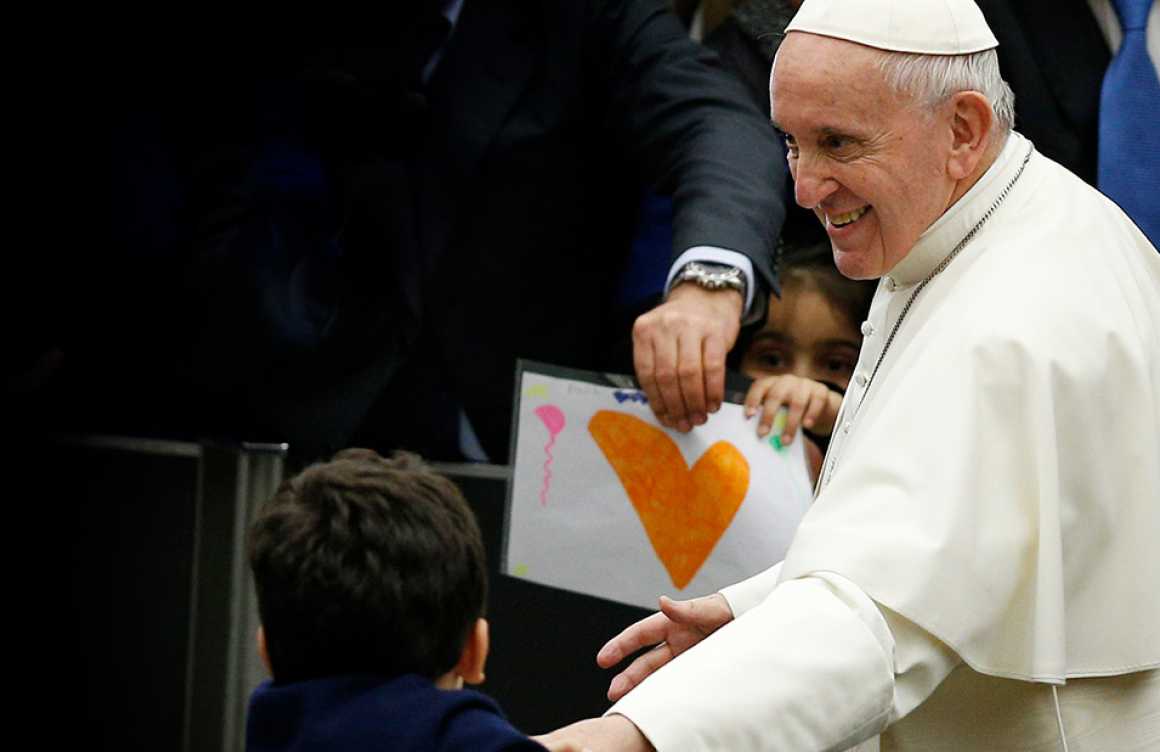 "Jesus' command to his disciples… means working to eliminate the structural causes of poverty and to promote the integral development of the poor."
- Pope Francis
Mission & Identity
The Committee on Domestic Justice and Human Development is staffed by the Office of Domestic Social Development, which is part of the Department of Justice, Peace and Human Development.
The Office assists the bishops in advancing the social mission of the Church in the United States, especially in educating the faithful on Catholic social teaching. The bishops advocate for policies that advance justice, defend human dignity and protect poor and vulnerable communities.
The office also serves the bishops in their efforts to accompany and empower the poor and marginalized, especially though the Catholic Campaign for Human Development.

Read more about the Office of Domestic Social Development's mission and mandate.
Response to COVID-19 Pandemic
Background Information
2020-Present
Letter to Centers for Disease Control and Prevention Director Walensky Regarding Extension of the Eviction Moratorium
Archbishop Paul S. Coakley, Sr. Donna Markham, and Sr. Mary Haddad, March 26, 2021
Letter to Congress on Additional COVID-19 Relief
Archbishop Paul S. Coakley, Archbishop Joseph F. Naumann, Bishop David J. Malloy, Bishop Michael C. Barber, Bishop Shelton J. Fabre, and Bishop Mario E. Dorsonville, February 3, 2021
Statement Calling on Congress and the White House to Reach a Deal on COVID Relief that Prioritizes Urgent Needs
Archbishop Paul S. Coakley, September 8, 2020
Labor Day Statement on Rebuilding a Dignified Post-COVID World
Archbishop Paul S. Coakley, September 2, 2020
Letters to Congress Calling for COVID-19 Relief for Those Most in Need
Archbishop Paul S. Coakley, Archbishop Joseph F. Naumann, Bishop David J. Malloy, Bishop Michael C. Barber, and Bishop Mario E. Dorsonville, July 30, 2020
Letter to U.S. House of Representatives on Health Care During the COVID-19 Pandemic | Letter to U.S. Senate on Health Care during the COVID-19 Pandemic 
Archbishop Paul S. Coakley, Archbishop Joseph F. Naumann, Bishop George V. Murry, and Bishop Mario E. Dorsonville, May 7, 2020
Statement Urging FDA to Develop Ethical Vaccine for COVID-19
Archbishop Joseph F. Naumann, Archbishop Paul S. Coakley, Bishop Kevin C. Rhoades, and Bishop John F. Doerfler, April 17, 2020
Letter to U.S. Senate Committee on Education, Labor, and Pensions and to U.S. House of Representatives Committee on Education and Labor on Relief During Coronavirus Pandemic
Bishop Michael C. Barber, Archbishop Paul S. Coakley and Bishop Mario E. Dorsonville, April 9, 2020
Letter to U.S. Senate and U.S. Hour of Representatives Committees on Appropriations on Relief During Coronavirus Pandemic
Archbishop Paul S. Coakley, Bishop Michael C. Barber, Bishop Mario E. Dorsonville, Bishop David J. Malloy, and Bishop Michael F. Burbidge, April 9, 2020
Letter to U.S. Senate and U.S. House of Representatives Committees on the Judiciary on Coronavirus Pandemic Issues for Detained Persons
Bishop Mario E. Dorsonville, Bishop Michael F. Burbidge, Archbishop Paul S. Coakley, April 9, 2020
Letter to Congressional Committees on Finance, Ways and Means, Energy and Commerce on Coronavirus Pandemic Relief
Archbishop Paul S. Coakley, Bishop Michael C. Barber, and Bishop Mario E. Dorsonville, April 9, 2020
Statement on Rationing Protocols by Health Care Professionals in Response to Covid-19
Bishop Kevin C. Rhoades, Archbishop Joseph F. Naumann and Archbishop Paul S. Coakley, April 3, 2020
Statement Praising Lawmakers for Historic Emergency Legislation on Coronavirus Relief
Archbishop Paul S. Coakley, March 28, 2020
Statements Regarding Coronavirus (COVID-19)
Archbishop José H. Gomez, Archbishop Paul S. Coakley, and Bishop David J. Malloy, March 13, 2020
Statement Encouraging Lawmakers in Providing Aid and Relief to Those Affected by Coronavirus
Archbishop Paul S. Coakley, March 12, 2020
Sign up for the best of
Domestic Justice and Human Development
Sign Up for Our Email Newsletter