At a glance
Respect Life Display: "How To" Guides
These "how to" guides give suggestions and ideas for setting up Respect Life displays. Although they were first published in previous years for Respect Life Month, they are easily adaptable for use at any time.

Videos



From highlights of March for Life-related events to personal stories against assisted suicide, a variety of videos is available to help you share the Gospel of Life!

Social Media Toolkits
Do you want a quick, simple way to share the Gospel of Life?

1. Follow us at

People of Life,

@usccbprolife, and

@ProjectRachel!

2. Use our social media toolkits.

Every Life is Worth Living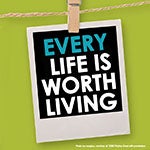 Topics include...

Difficult Prenatal Diagnosis
Persons with Disabilities
Sterilization
Chastity 
Assisted Suicide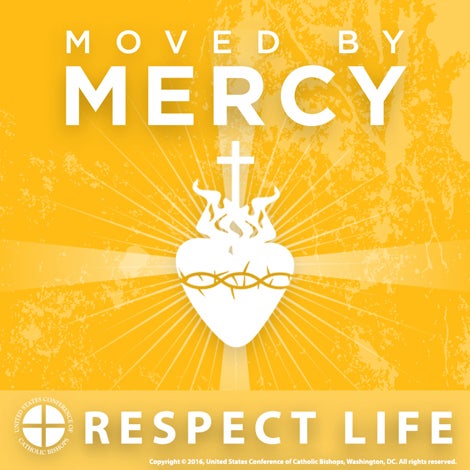 Moved by Mercy
Topics include...
Post-Abortion Healing
End of Life Care
Assisted Suicide
Adoption
Infertility
Laudato 'Si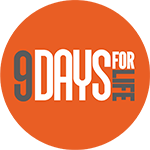 9 Days for Life
Stay tuned for January 2020!

9 Days for Life is a multi-faceted novena for the respect and protection of every human life that occurs every January.
Respect Life Downloadable Image Gallery
Most of the images are available in both English and Spanish, and can be used online or in print.

You are welcome to reproduce and use them, provided such reproductions are distributed without charge and are reproduced in their entirety without any alteration or change, other than adjustment in size.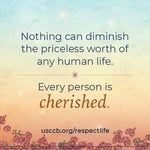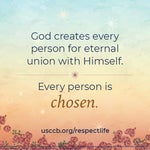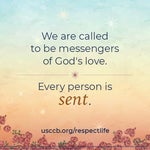 Homily Helps
Although developed for past occasions, you're welcome to adapt these resources for your own (non-commercial) use.
Respect Life Month
Day of Prayer for the Legal Protection of Unborn Children
Printable Handouts
Abortion
accompaniment
Assisted Suicide
Culture of Life
End of Life
reproductive technology