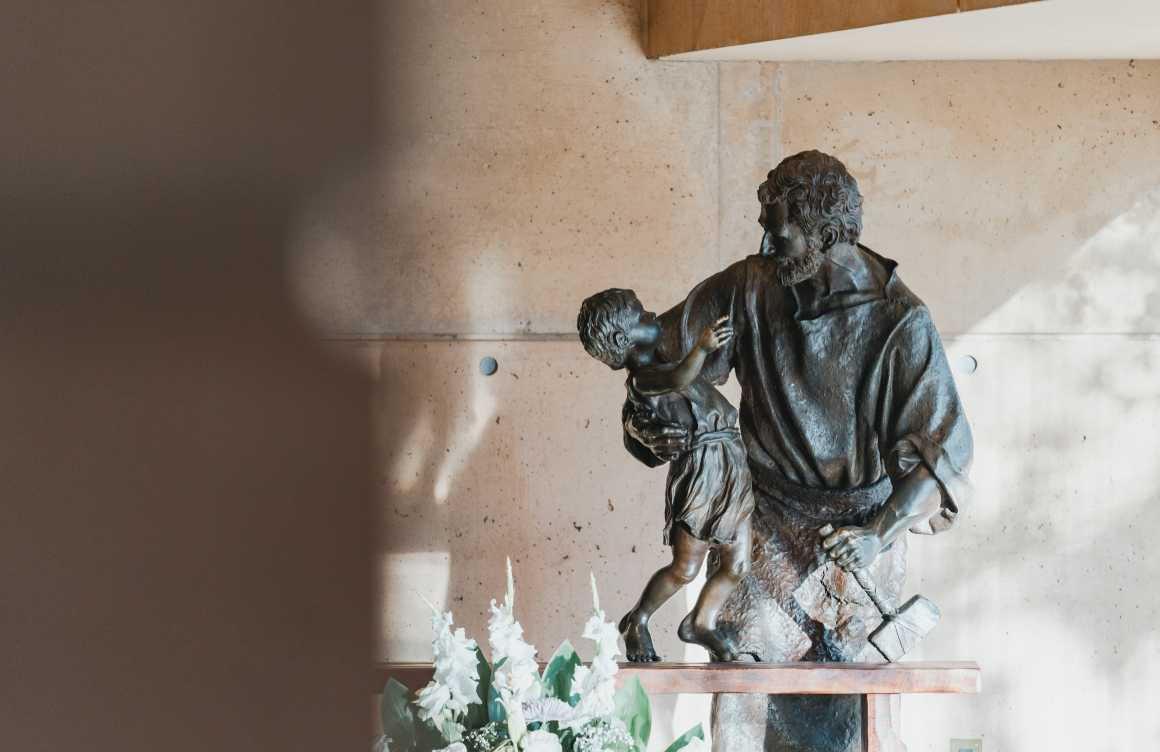 To foster deep devotion to Saint Joseph, Pope Pius XII instituted the feast of Saint Joseph the Worker in 1955. Saint Joseph, the carpenter and foster father of Jesus, is but one example of the holiness of human labor. 
This noble saint, who was given the noble task of caring and watching over the Virgin Mary and Jesus, now cares for and watches over the Church and models for all the dignity of human work. 
Consider doing something special this year in honor of Saint Joseph the Worker on May 1.
Read more