WYDUSA Pilgrim Year Calendars (Coming Soon!)
Join pilgrims across the United States in preparation for World Youth Day 2022. If your pilgrimage takes place in Portugal or the USA, you are part of an international journey started by Saint John Paul II and lead by Christ, into the heart of the Church. As Bishop Caggiano stressed at the beginning of the Pilgrim Year of Preparation, the international World Youth Day celebration seems distant, but the pilgrimage preparation must begin immediately. The World Youth Day Office is developing a calendar to help you prepare your heart and mind for the pilgrimage ahead. This calendar highlights saints associated with World Youth Day (and in particular the host country Portugal), as well as dates and people important to the United States of America. It also includes connections to all the past World Youth Day gatherings. Our hope is that you take time to pray and learn about these special events and people throughout the coming year - and incorporate your U.S. Catholic heritage into your faith life and your pilgrim journey. 
As you prepare for World Youth Day, open your hearts and minds to the wisdom, courage and strength that awaits you in this blessed experience. It will impact your faith in a tremendous way.
-- Bishop Edward J Burns 
Table of Contents
2018-2019 Pilgrim Calendar: PDF of the July 2018 - December 2018 WYDUSA Pilgrim Calendar.
Check out a comprehensive list of American saints and blesseds to further celebrate American Catholic heritage and learn about other pilgrims who listened to God's mission for their lives.
Throughout the Pilgrim Year of Preparation, we encourage you to pray the World Youth Day USA prayer as often as you are able.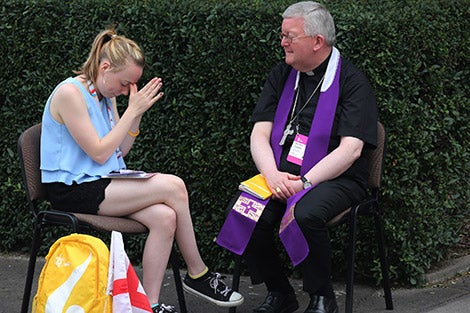 Experience the richness of your faith