Resources for Ministry Leaders
 Blogs and Websites  |  Social Media  |  Books  |  Take Action!
Blogs and Websites
---
For dating, engaged, and married couples.  Learn about God's plan for your marriage.
A blog about justice, peace, and the Good News of Jesus Christ.  Authored by the CCHD at the USCCB because "each of us is asked to obey his call to go forth from our own comfort zone in order to reach all the 'peripheries' in need of the light of the Gospel." – Pope Francis
Our blog highlighting the Conference's new efforts and initiatives, news, and general information about being Catholic in the United States.
 
Social Media
---


Be a well-informed Catholic and follow the USCCB on Facebook and Twitter.
 


For World Youth Day updates, follow on Twitter and Facebook below. Find more information about WYD at our WYDUSA page.
Want more? Search dozens of USCCB social media sites.
Books
---
Browse the USCCB Bookstore for helpful spiritual and catechetical resources. Below are some suggested titles.
Marriage is a sacrament that mirrors Christ's love for his Church, but our culture doesn't think marriage is sacramental at all.  In this book, the bishops track the progression of marriage from a natural institution to a sacramental institution that reveals true Love.  This is a good resource for all Christian people.  Available in English and Spanish.
In the first volume of this series, Pope Francis writes about simplicity and engaging the poor in daily life.  Titles available in English and Spanish.
The second volume of this series builds upon Pope Francis' apostolic letter Evangelii Gaudium.  Spreading the Gospel with joy is a challenge, but Pope Francis offers practical evangelization techniques for all Christians.  Titles available in English and Spanish.
The Eucharist can change your life.  Use this book in conjunction with the frequent reception of the Eucharist to deepen your relationship with Christ and the Church.

Check back soon for new titles!
Take Action
---
Visit the USCCB's Action Center to get involved and answer the call to discipleship.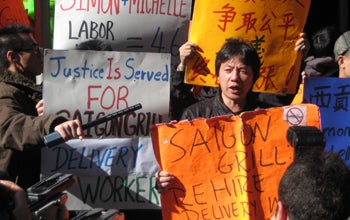 Human beings are themselves considered consumer goods to be used and then discarded. We have created a "throwaway" culture which is now spreading. It is no longer simply about exploitation and oppression, but something new. Exclusion ultimately has to do with what it means to be a part of the society in which we live; those excluded are no longer society's underside or its fringes or its disenfranchised–they are no longer even a part of it. The excluded are not the "exploited" but the outcast, the "leftovers". -Pope Francis (11/24/13)