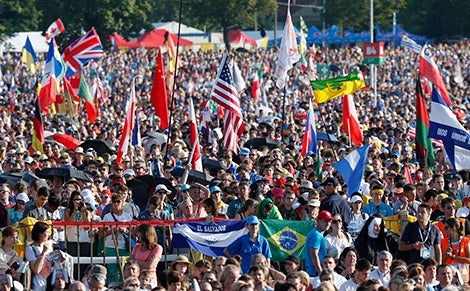 Introduction to the WYD Alumni Network

World Youth Day is an experience which has impacted the lives of millions of people around the world since it began in 1984.  In the United States, over a half-million (500,000+) men and women have participated in an international World Youth Day gathering over that period of time, and even more than that have been affected in some way by World Youth Day, such as celebrating it stateside or participating in it through television or digital media.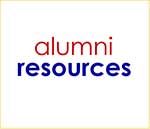 Because the World Youth Day experience is so memorable and has been impactful for many men and women, the United States Conference of Catholic Bishops (USCCB)' Secretariat of Laity, Marriage, Family Life and Youth has developed the WYDUSA Alumni Network to connect those who have had this profound encounter with Christ and the Church to one another. 
All World Youth Day alumni have a common bond of a pilgrim experience in which they encountered Jesus Christ within the family of the universal Church and the Holy Father. Use the resources on this page to connect with other WYD Alumni in your area.
Hosting a WYDUSA Alumni Celebration
Any WYDUSA alumni can host an alumni celebration. The WYDUSA office has developed a comprehensive guide to help alumni put on different events to bring those who have the shared experience of being WYD pilgrims together. Use our Local World Youth Day Alumni Gathering Guide as a resource in planning an event that all alumni can enjoy. 
Register for the WYDUSA Alumni Network
Register to be part of the National WYDUSA Alumni Network.World Youth Day is not the destination, but one point along the pilgrimage of life. As a WYD alumni, you are still on that journey. Connect with other U.S. citizens who have participated in a World Youth Day event, either stateside or internationally, at least once in the past thirty years since these gatherings began in 1984. Over one-half million people in the USA have been to a World Youth Day event-are you one of them? If so, connect with the national alumni network today!

World Youth Day Chronology Guide: 1984- Present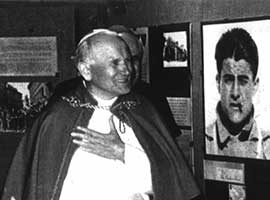 World Youth Day is a global celebration of faith for Catholic youth and young adults, held every year since its inception during the Jubilee of Redemption (1983 to 1984), when St. John Paul II called for an international meeting of young people on Palm Sunday 1984 in Rome and handed over the Jubilee cross (now known as the "World Youth Day Cross") to young adult Catholics around the world.
As the development of this pilgrimage took place, a trend began with the international gatherings being held in a different host country every two to three years, with local celebrations of youth and young adults (in Rome and around the world) taking place in the intervening years.
You can learn more about past World Youth Day gatherings with our new Chronology Guide. Also, check out all the messages from the Popes for World Youth Day pilgrims.

WYD Alumni Resources
These websites will keep you up to date on all things WYD.
-WYDUSA Alumni Network Registration Page

-United States' World Youth Day Page
-United States' Stateside World Youth Day USA Page
-Collaborative WYDUSA Page (Catholic Apostolate Center)
-Vatican World Youth Day Pages
-Chronicle of Past World Youth Days (via Vatican)
-Jubilee of Mercy Resources for Catholics in the United States (via USCCB)
-United States Conference of Catholic Bishops website
Experience the richness of your faith