Looking on Past World Youth Days
Whether it is to relive a prior experience, discover something you never did before, or to understand what those who came before did, there is much benefit for everybody in reviewing previous World Youth Days.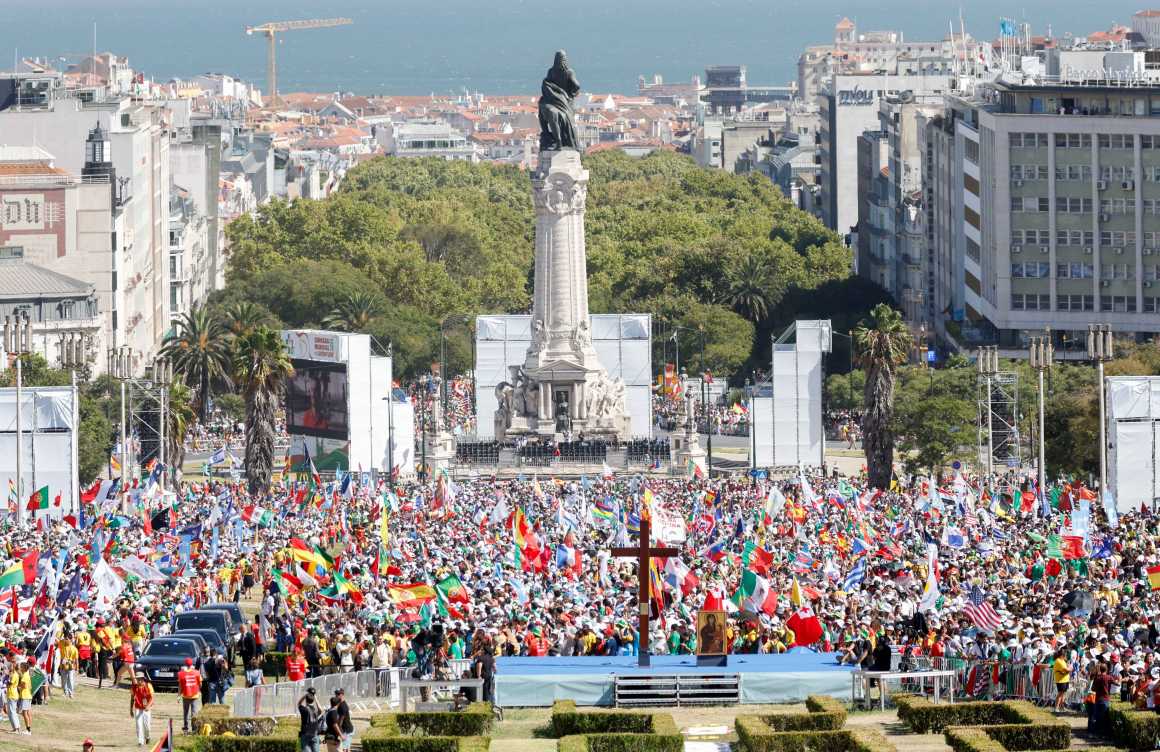 A looking back can form the basis of prayer and reflection in anticipation and expectation of upcoming WYDs or be a part of the process of nourishing the spiritual fruit from prior experiences, giving information on what previous generations have and giving a commonality not just among today's young people, but also with yesterday's.
Below you will information and previous World Youth Days, counting back from the most recent, including both the events that happened there and reflections about and around them.
Looking Back on World Youth Day
Lisbon
Panama
Krakow
Rio de Janeiro
Lisbon
World Youth Day Lisbon, being the 17th one to occur, is the most recent WYD. Taking place between August 1-6 in the Summer of 2023, the theme was "Mary arose and went with haste" (LK 1:39).
Panama
World Youth Day Panama, as the 16th WYD, was held in 2019 between January 22-27. Taking place during the winter months of the United States, the theme was "I am the servant of the Lord. May it be done to me according to your word" (Lk 1:38).
Krakow
World Youth Day Krakow took place from July 26-31 in 2016. Taking place in the home-country of Pope John Paul II, who inaugurated WYDs in 1984, WYD Krakow enjoyed a special dynamism from the deep and storied history of the Church in Poland.
Rio de Janeiro
World Youth Day Rio took place in 2013 between July 23-28. Taking place in the Summer and only 6 months after the election of Pope Francis to the Papacy, WYD Rio enjoyed a special excitement, being one of the first opportunities, especially for young people, to meet and know the Holy Father.