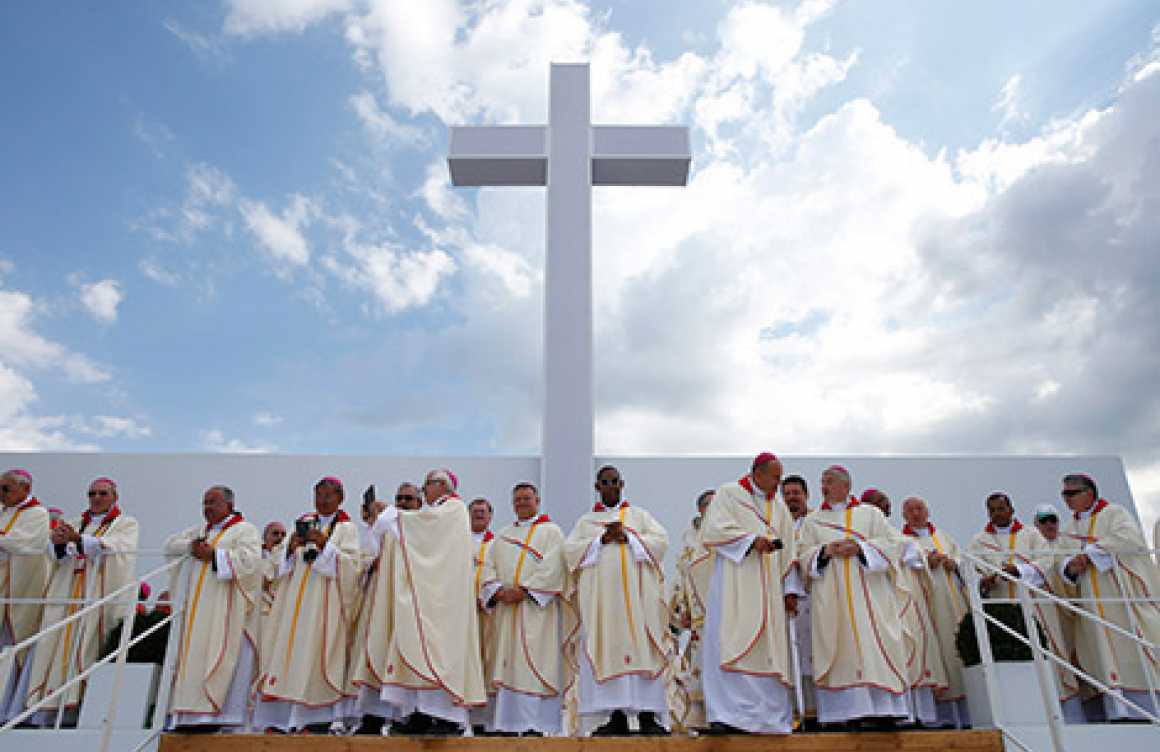 WYDUSA Preparation Tools
Find WYD 2023 resources below to help in preparation for August, whether in Lisbon or stateside in the US!
Hosting a Stateside Event
As preparation for World Youth Day continues, it is highly important to remember our brothers and sisters who face restrictions due to financial, family, and other circumstances. The organizing bishop in Krakow (WYD 2016), Bishop Muskus noted this when he discussed Krakow preparations on the pre-anniversary of the final papal mass, "We're well aware how much deprivation, unemployment, and neglect there is, and this requires from us all sensitivity and solidarity with the poorest, so they won't feel left out." 
World Youth Day is open to members of the Church in many capacities, and it is pivotal to be as inclusive as possible when hosting a pilgrimage or stateside gathering.
Interested in hosting an event? Here's what you can do:
Prayerfully consider coordinating (or finding a local Catholic leader to coordinate) a stateside WYD event in your area in August.
Use the 
developed by the USCCB, to guide your efforts. And check out other resources listed below!
Let the USCCB's WYDUSA office know about any stateside gatherings in your area by emailing @email.
Plan and promote locally, inviting young people to experience the celebration of World Youth Day in August.
The WYDUSA office has prepared several resources to help you plan a Stateside celebration of WYD.