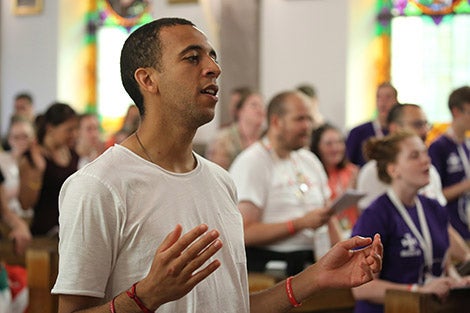 World Youth Day expands far beyond the physical gathering of the Holy Father that hosts millions of young people from across the world.  World Youth Day is a call to all Catholic youth and young adults to renew their faith in Christ and prepare themselves for the work of the new evangelization that lies ahead. By celebrating with a diocese, parish, a group of young adults, friends, family, or watching it online, this is possible whether they are able to make the trip to the host city or choose to celebrate it in their home diocese. The USCCB encourages dioceses, parishes, campuses, and movements across the United States to host local stateside World Youth Day gatherings for youth and/or young adults concurrent with the international WYD events.
For a complete list of announced Stateside Events, follow this link. Join these celebrations to celebrate World Youth Day near you!
If you are planning on hosting your own Stateside World Youth Day 2023 experience? Let us know by contacting @email for promotional assistance. In the meantime, check out our resources from WYD 2019.